by the way
Sprucing Up the Guest Room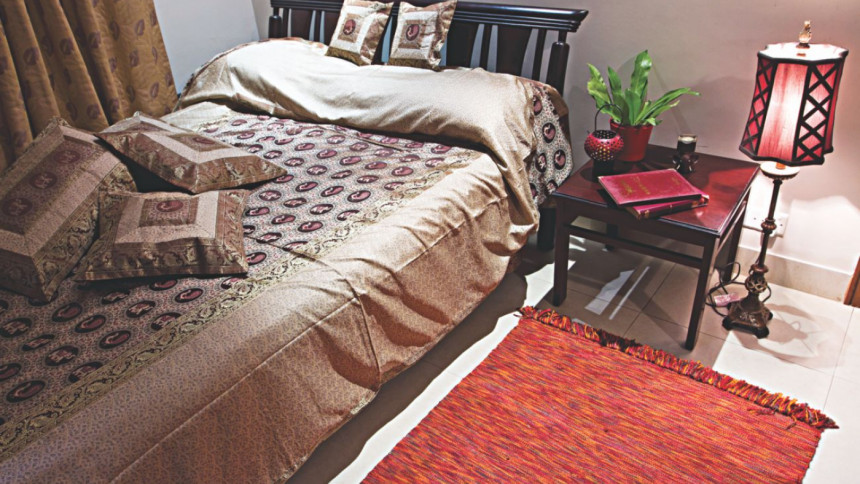 Decorating a guest bedroom is a very tricky deal, if you ask me. On the one hand, you need to consider making the room feel cosy, welcoming and of course, comfortable. On the other, it also needs the proper embellishments to give it a classy and individual vibe, as it is still a part of your home. You want your guests to feel welcome, and appreciate the look, but not be overwhelmed by everything, and leave a sliver of space for individual expression. Here are some of the basic tips to consider while decorating your guest room.
The essentials
When it comes to designing a beautiful bedroom for guests, comfort is key. A guest room should be a welcoming space that combines the amenities of a hotel, with the intimacy and charm of a home. To create an inviting design, consider the essentials for any road-weary traveller: a luxurious bed, a chair for reading or making phone calls, and those frequently forgotten items such as phone chargers. A good reading lamp, a throw for chilly nights, and maybe a table fan for those humid days if the room isn't air conditioned.
Scents
Nothing says welcome home like a familiar scent. If you wish to go the extra mile then please find out the type of scent your guests fancy; it is a gesture they would never forget! Scented candles besides the bedside table look serene, while perfumed potpourri helps uplift the spirit. Diffusers can also be used in various scents helping to create a soothing and relaxing atmosphere. If you do not know what your guests favourite scents are, opt for something neutral in earthy and woody fragrance. Avoid floral and fruity scents which are stronger and might come off as irritating to certain people.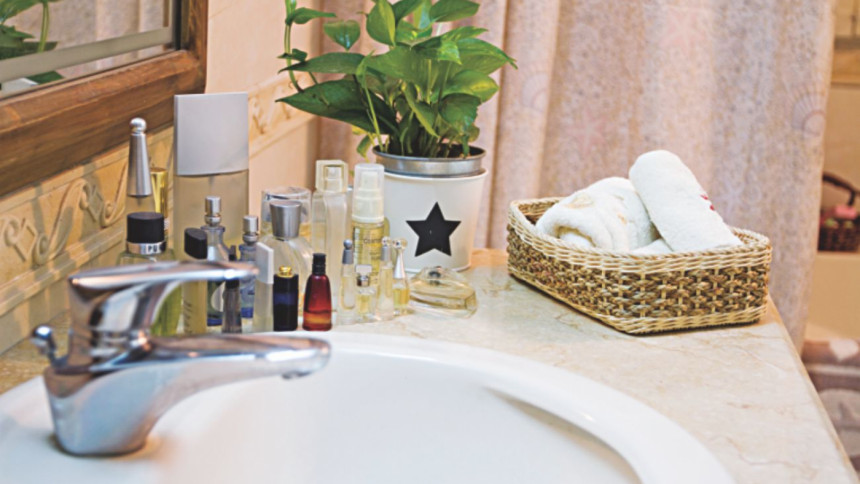 Towels for all
Just like fresh linens, fresh towels are also appreciated and expected in a guest room. If you have more than one person staying over, provide a towel per head, instead of one to share. White towels look best, but you can also opt for soft pastels like lilac and sea-green. Roll them up and tie them with a ribbon for a more welcoming effect. Guests love it when they know the hosts have put-in extra effort for their stay.
The Bathroom
Guest room décor does not end at the door; it stretches far beyond – into the bathroom as well. Have a special rack for amenities and stock it up for the guests. Your list should include bath salts, toothbrushes and paste, extra toilet paper, clean shower curtains, new floor mats, and maybe even bath bombs! Especially if there are children involved.
A guest room for everyone
You will, at some point or another, have a variety of guests visiting you, starting from doting young couples to elderly ones, distant family from out of the city, or even close friends from university. So it is absolutely crucial to prepare the abode with strokes of neutrality, which will enhance the versatility of the room, making no one feel out of place. The secret to a guest room that can please any guest is finding a style that is unique and memorable, but not so specific that it feels awkward to any of your guests. Going for friendly neutral tones and classic, but not avant-garde. Classic paintings are some of the few ways you can make your guest room seem welcoming to anyone visiting your house.
Style and comfort should go hand in hand. If you want guests to leave with a smile and some good memories, these little tricks should come in handy. From the bathroom to the bed, when everything screams 'WELCOME,' it will be a stay your guests would remember for ages to come.
Photo: LS Archive/Sazzad Ibne Sayed