Witching Hour - Hairstyles to slay the night!
Leather jackets to sequined dresses, are there any unique look for New Year's Eve? Anything goes… at least when it suits you well! You can find something wild at Bongo Bazar, or give your go-to couturier a visit and jazz yourself up in an expensive cocktail dress. But everyone just talks about the clothes — what of the hairstyle? We are here to help you on that note as well, with few unconventional, head turning formulas that should inspire you to dance on the floor all night long.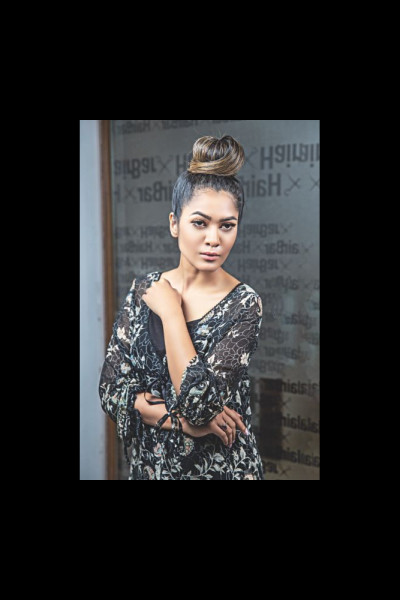 LAYERING UP RIGHT
To pick up on this electrifying look, make one massive braid, above your ears and sweep it back into a knotted bun. Pull out the layers for that next level touch and feel!
AUDREY HEPBURN IS BACK
Old school glamour never goes out of style. And the same goes for Audrey Hepburn, Brigitte Bardot, or Elizabeth Taylor looks — simply timeless. Give yourself an epic start to 2019 by blow-drying your hair
straight and curling it up slightly in the ends. Do the same for your bangs for that breezy flipped effect. This was just one style from the past. You can copy many more by your favourite heroine as you wish.
FRENCH KNOT IT WHEN YOU KNOW HOW
Any woman can pull off the French twist and look sophisticated, irrespective of her age. Begin by teasing hair lightly in the front to the middle of the head. Set with a dry shampoo and then sweep your hair from the sides and roll it into a knot. Secure with U-shaped pins and set in the flyaways.
So there you go, now you can enjoy the evening with the perfect dress and a perfect hair to go with it.
---
TOP KNOTS ARE HERE TO STAY
When you are partying hard you don't want hair to come onto your face and make a mess. To sport a trouble-free chic look, apply a generous amount of lightweight gel to dampen hair and slick into a high pony. Wrap it up later into a bun and then secure with bobby pins.
There you go. You are the new Kat Graham in the making!
WISPY, WASPY NIGHT
If you are planning on an entirely casual night with friends, then this laid back style is simply meant for you. Twist up your lock and let some fringes fall loosely over your face. Now you can look good and not spend time overthinking about the tresses.
For anything FASHION don't forget to mail me — fashionpolice512@gmail.com
Photo: Shahrear Kabir Heemel
Model: Nidhi, Manoshi, Hritika
Hair styling: Sabikun Nahar,
HairBar
Make-up: Farzana Shakil's Makeover Salon
Fashion coordinator: Sonia Yeasmin Isha