MIXING UP with scarves
Nothing screams summer more than a scarf worn as a tube top, a pair of shorts, and a perfect blunt haircut. Yes! Those were certainly better days when we could sport such a fun look and fly to exotic destinations during the summer vacations. Things are certainly different today, when all we can do is go up to our apartment rooftops and enjoy a breath of fresh air, at best.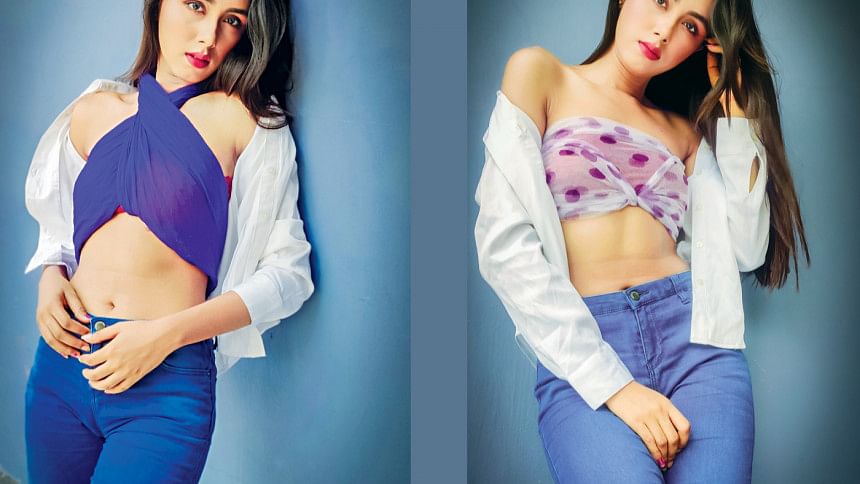 But this article is not about despondency; fashion and styling can never be about anything but excitement! We need to learn to enjoy our time, wherever it maybe. So, we say, let's not stop keeping ourselves from being trendy and hip, even if we are staying at home and staying safe.
And so, ladies, the scarves as tube top concept still remains, especially with their pretty prints and breezy fabric luring us all the time.
And there are plenty of exciting ways to turn a simple commodity, such as a scarf, to something of true beauty.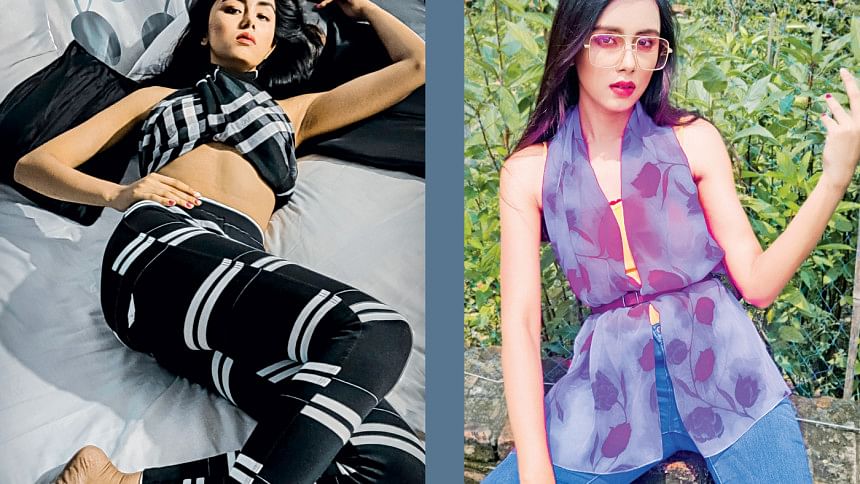 Here are just some of them.
THE BELTED DRAPE: Let the scarf fall evenly around your neck and let it hang. Then, fasten a belt over the scarf at the waist. You may choose to wear a solid colour t-shirt beneath the scarf that you have chosen.
THE NECKLACE DRAPE: This is where you take the help of a trendy necklace, preferably a beaded one because it will blend in with the entire look. First, you need to make the scarf go halfway through the necklace. The ends that stick out from both the sides need to be pulled straight and wrapped around your back and made into a simple knot. This will definitely give you a tube top effect in the end.
AFRICAN HEAD SCARF: There are many ways to wear scarves as head coverings, but the African style tops them all. Even better than the Parisian one, we tell you! This is where you cover your entire hair with the scarf, and twist it around a mini bun. This style can be carried off with everything from kurtis to jeans and t-shirts.
These are just a few tried and true suggestions you can play around with scarves at home. There are hundreds of other ways to style them and you can experiment easily at home — to be able to charm your way around the next summer beach party your friends organise, whenever that be.
Enjoy!
Model: Antora