Brace for the chill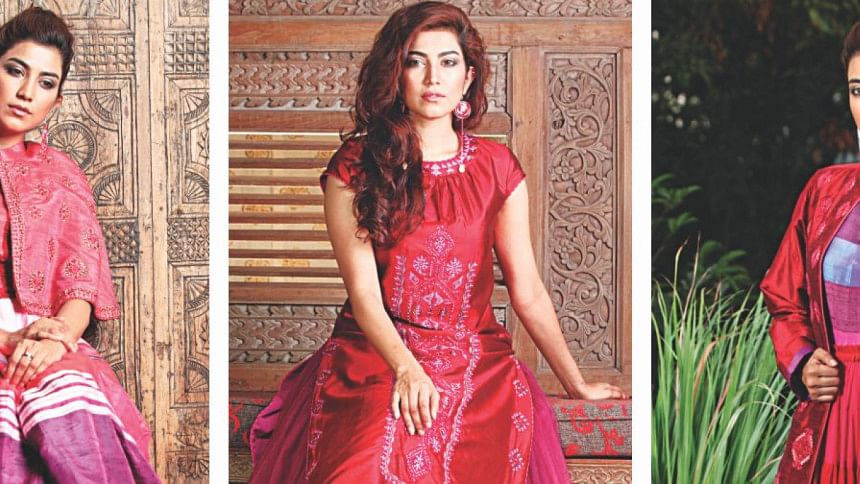 This is the winter season, and that means no more fashion for us ladies, or does it?
With so many winter styling items extant, we are probably a bit too quick to negate the prospect.
Wondering what we are talking about? Well, we are pretty sure you have heard of shawls, stoles, jackets, capes, and cardigans.
Are you somewhat in a fix wondering how anything so conservative can be fashionable or stylish?
Maheen Khan, the managing director and founder of Mayasir explains, "Capes and jackets have been all the rage in the recent past, and if the material is light, it should be the perfect styling material for the mild Bangladeshi winter. Keeping this thought in mind and an engaging attitude towards our national crafts, this year, Mayasir has brought out a delightful collection with Jamdani motifs, intricate 3D value zardozi as embellishments."
Most of us who wear the shalwar kameez, or the sari, might be still unsure on how to style the specific clothing items with deshi garbs.
Maheen Khan, quite a style icon herself, is very straightforward with the answers. "Semi jackets and capes look awesome with saris, ghagras and full volume skirts. The long jackets can be paired with palazzos and short tops underneath. The semi jackets and capes can also be paired with fusion wear like Turkish pants, skirts, palazzos and kurtis," says the fashion guru.
And that was the winter collection from Mayasir. If you look around closely you should be able to find many other stores following the same trend.
If you are feeling slightly innovative, you can make your own cape with your own design, and wear it over whatever you like, from body hugging tops to kurtis, saris or kameezs.
Whatever the decision, make sure you don't fret anymore, because winter styling is certainly uber-cool again.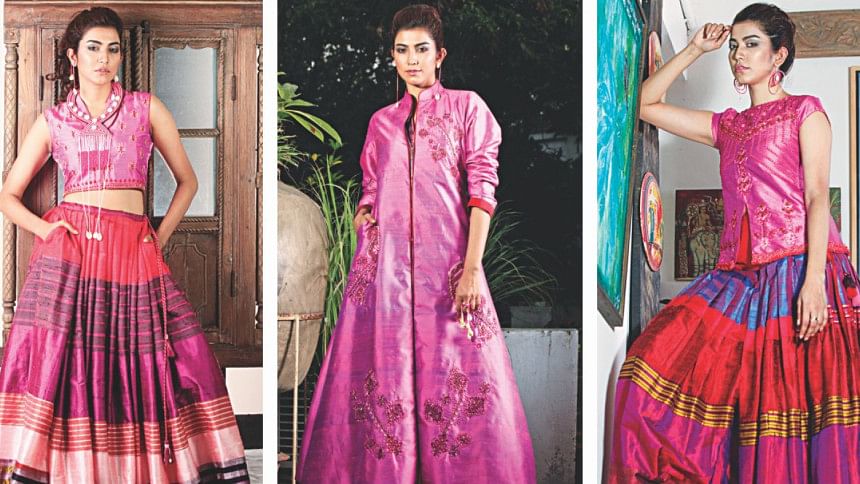 (For anything FASHION, don't forget to mail me at [email protected])
Photo courtesy: Mayasir