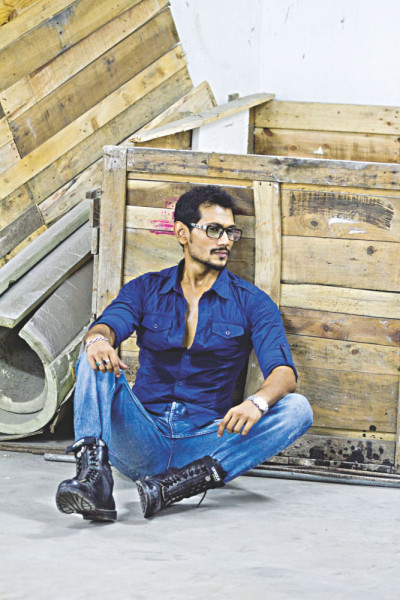 You've probably heard it numerous times; so much so that it runs in your veins and has been embedded in your mind. You've watched Lana Del Rey be completely smitten by its aura, Paul Mauriat declaring his unabated love for it, and Creedence Clearwater Revival feel it within them since 1969. Artists, celebrities, influencers, they have all paid allegiance to it, and slowly yet steadily, so have we. Blue has dominated our wardrobes and has been labelled as a must have, must wear, must rock at all times. What is this sorcery? It seems as though everybody has been affected by a spell making them go B-L-U-E every time they hear, "What colours should I wear?" 
Well, after digging into the ocean of information they call the internet, it turns out that Merlin has nothing to do with this plague of blue after all! This colour has immense significance; it supposedly is as powerful as the infinity stones, and just like Thanos, we all want it in our grip. 
VERSATILITY
Brown, black, tan, pink, white, you name it and blue will not fail you as it will effortlessly cooperate with just about any colour in the colour spectrum. Blue forms the nucleus of your wardrobe as everything else you add to your arsenal will orbit around it.
INTERCHANGEABILITY
You should always opt for a blue suit (preferably midnight blue) as your first, for it will be your jack of all trades. It will be your workhorse business suit, cocktail and wedding suit; it will go with any dress code you decide to follow. 
You can also take your jacket off and create a business casual outfit which will look great with anything you pair or even use the jacket separately as a blazer, just make sure that you have contrasting buttons. 
---
---
PSYCHOLOGY
Blue attracts positivity. It shapes you to come off as reliable, tranquil, confident and as a person of authority. That is why people almost always wear blue to presentations, to job interviews as it helps in forming a strong impression which makes people want to take you seriously.
Perhaps that's why people wearing denims come off as strong, rugged and bold. The brain is an intriguing entity indeed!
COMPLEXION
When it comes to fair skin, you would want to pick a colour which creates a significant amount of contrast with your complexion. People with olive skin should opt for darker colours while people with dark skin can look dapper in almost any colour. Where does this leave blue in the venn diagram? Right in the middle! 
Blue will look great on anybody. The variety and options it provides makes it to the top of your list of clothes' colour by default. After all, in the age of minimalism, a multipurpose colour is super handy.
Photo: LS Archive/Sazzad Ibne Sayed/Shaon