Training like the Pros
Every time Cristiano Ronaldo takes off his jersey in euphoric celebration of his decisive goal, regardless of the combination of your X and Y chromosomes, you will drool over his chiselled body. That man has the body of a Greek God! Now who can resist that? While girls appreciate those solid, well structured blocks of muscles, guys on the other hand burn down tons of calories parading through the internet looking to find workout regimens so that they end up with a physique which looks "photoshopped," as very accurately stated by Emma Stone in the movie Crazy Stupid Love.
It's not just Ronaldo; every other football player will make you want to storm to the gym and start burning the layers of fat bulging out from every part of your skin, but how do you define your body into what you just saw on television? It isn't as difficult as you think it is; all you need to do is fix your diet and stick with it religiously, hustle through 10-20 different exercises everyday and remain disciplined. Simple, isn't it?
Before you hop right in to giving those intense sets of bench presses, you need to understand your body first. Do you have a fat, skinny fat, skinny or simply an average body? Men mostly start their fitness journey with an average body shape, having 15-17% body fat with little muscle mass. Regardless of your current physique, your goal to attain such a defined structure should be to have a slim waist (43-46% your height) along with hitting certain standards of strength. Keep in mind that to have well defined muscles and six pack abs, you need to have low body fat levels.
Bonus tip: For reference, you can measure the circumference of your waist to keep track of your body fat; the lower the better.
According to popular Romanian YouTuber and fitness expert Radu Antoniu, if you have an average, fat or skinny fat body, you should cut down on fat until your waist has reduced to 43-46% of your height rather than bulking out first. If you're starting off with a skinny body, congratulations, you have saved yourself the extra work of cutting first.
A lot of you might argue that cutting first will make you look small. However, Radu backs up this plan of his by explaining that in this manner, you can have a calorie surplus for a good amount of time without getting fat.
Once you've reached and passed this phase, go on maintaining it for the next couple of weeks and start eating more and paying attention to muscle growth. This phase is called lean bulking. Essentially you'll follow a cut and bulk cycle where you will increase your waist size to 48% your height and then cut back to 45%. This way, you will have a well-defined structure with an increasing body size.
Let's clarify a common misconception amongst people. Fat loss occurs because of calorie deficit, not because of performing cardio vascular exercises or having a low carb diet. That doesn't mean that you're going to starve yourself; instead make better food choices which fill you more but gives you less calories.
So, if you want to lose fat, try to keep your calorie deficit in the range of 20-25% while having 1 gram of protein per pound of body weight. If you thought you could merrily say goodbye to mathematics after high school, think again.
Here's a quick dose of science for you, muscles are the by-product of increasing strength. When you're working out, your main goal should be to get stronger. Focus on lifting more weight over time rather than doing light reps as this will help increase the size of your muscle fibres.
For starters, workout three days per week and follow both of the following workout routines set up by Radu, making sure that you're switching between them every consecutive day.
WORKOUT I:                                                                                                      
Inclined Bench Press: 5 reps per 5 sets                                  Lat Pulldowns: 5 reps per 5 sets, Reverse                            
Seated Dumbbell Press: 8 reps per 3 sets              
Bicep Curls: 10 reps per 3 sets                                                                   
WORKOUT II:
Squat Deadlift: 5 reps per 5 sets
Dumbbell Lunges: 8 reps per 3 sets per leg
Standing One Leg Dumbbell Calf Raises: 10 reps per 3 sets
Abs Wheel Rollouts: 10 reps per 3 sets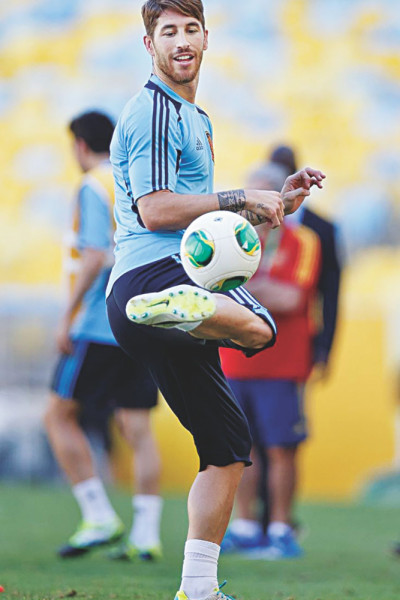 Following these intense regimens won't help if you don't change your food habits. Being 'Mache Bhaate Bangali', you must swap your old food habits with new and healthy ones.
"The idea is to reduce rice consumption as a whole, because of the amount of calories it contains. You can opt for brown rice instead of white rice for a change. Brown rice has a low Glycemic Index which prevents insulin to spike up and reduces bloating, which is one of the unhealthiest effects of white rice," explained Shafkat Mahmud, a graduate in Nutrition and Food from Ryerson University.
He further explained that it is vital to avoid fried food, essentially fried vegetables. Opt for steamed ones instead. Spray  steamed broccolis, carrots, French beans and capsicum with some salt and pepper for a change. At the same time, as you start lifting in the gym, you need to focus on increasing your protein intake. Now, there are two ways of doing so; one is by taking a shortcut and having protein supplements such as Gold Standard Whey Protein, or two, by having more of chicken breast and thigh, fish, shrimp and even oil free beef in the form of steak every once in a while.
"It is absolutely important that you have egg and milk," he emphasized. "Try having at least two eggs a day for a quick boost of protein and vitamin. Moreover, if you want to reduce the calorie intake, you can get rid of the egg yolk; but hey! Yolks are delicious!" said Shafkat with a chuckle.
Nowadays local dairies are retailing their skimmed milk through different farms around the country; try to see if you can source one for it will provide you with enough Calcium, Vitamin D and Protein which will come in handy while working out.
He further elaborated on swapping the usual paratha/roti and bhaaji we feast on for breakfast with oat meals. This is healthy for us because it is barely 150 calories and takes time to digest. That way, it'll stay in your body for long enough to prevent you from nibbling over snacks in between meals.
However, imagine studying non-stop for hours without a break. You will go berserk! The same is true for your body. You need to give it a break and celebrate by eating anything you want during one or two meals in a week. Cheat days are important in growing a healthy and fit body for these are incentives your body feasts on, literally!
These tips are laid down for people who are starting off. Some of these will work for you some won't, but the idea is for you to understand your body and find out what works for you best.
Staying fit and building a well-defined body is nothing short of joining the military. It takes immense perseverance and hard work where you have to kill a lot of your old habits for the greater good. Don't expect results to show in a couple of months' time for it will take you approximately two years or more to finally build something close to Ronnie's physique.
There will be times during your rigorous journey when you will feel like sinking into despair for no matter what you do, results won't seem to show. Temptations will be in abundance, but you have to resist through strong will power and determination, and keeping your mind focused. At such times, think about how badly you wanted to build that physique and know that it will only be a matter of time until your body will hit the sweet spot and those muscles will start popping out. It's all about working hard, staying focused; eventually the mind set and habit will be a part of you.
Photo: collected