Simply chic for a summer Eid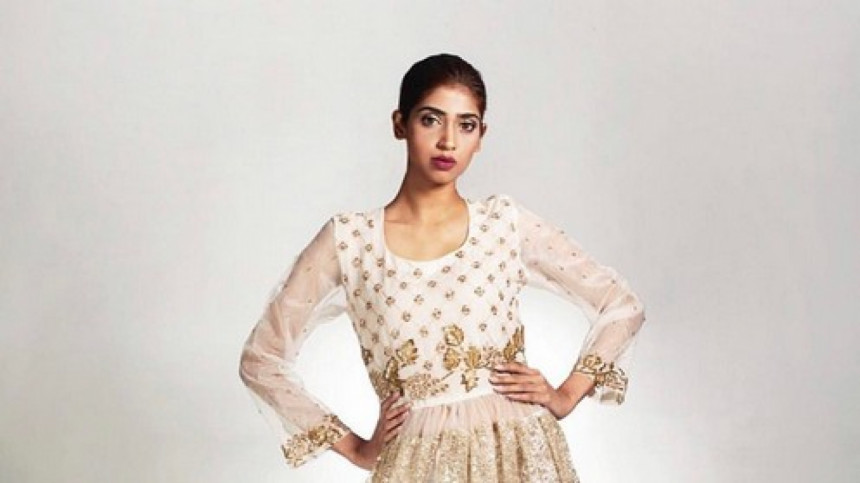 For all those ladies who want to be comfortable and yet remain equally fashionable during Eid-ul-Azha, it is best to keep things simple. Especially because the weather is humid with a lot of downpour. Plus, Eid-ul-Azha is a time of the year, when people are busy with religious rituals and the aftermath of cooking delicious food for their loved ones. So, here are a few simple yet relevant options for the ladies to try out on the special day, helping to stay both chic and comfortable.
All white
Wearing all white can be tricky, but only if the worn in the wrong form. Try to create the look by teaming up shades of creams and ivory so that there is a rhythm to it. You may pick an all-white plain shalwar kameez or a heavy embellished gharara for this look. For summer, white in cottons always is the best combination. After a long tiring day of sacrifice the white outfit will still make you feel comfortable.
Neutrals
Finding the right Eid outfit is essential, but it is equally important for you to feel comfortable on the festive day. You may completely skip the regular shalwar kameez look and grab a designer kaftan. Kaftans and long dresses in neutral shades look glamourous and chic, and can be used to create earthy monochrome looks during summer. Give attention to small details such as stitches, buttons and cuts when you wear tailored outfits, because neutrals always add character to your outfit.
Florals or pastels
You cannot go wrong with either of them, and florals have been in trend for quite a long time. The timeless and iconic floral printed saris in chiffon and muslin are a look, long perfected by our urban ladies.  
No makeup look
 A natural looking face always looks fresh, but to get this healthy glow it is very essential to follow the right steps. Starting with the correct shades of foundation and concealer, Dior and NARS have a beautiful collection of light wear foundations. If you are on a budget, you may try the MAC face and body radiant sheer foundation or just apply a BB cream. The right amount of blending is the key, and it is only effective if you pick a good contour stick, my current favourite is the Hoola contour stick by Benefit cosmetics. The main feature in your face are your eyebrows, so take time to get it right. Then do highlighting on the key areas of your face. You may skip the eye makeup and wear a false eyelash to get things done quick and easy. To complete this Eid look, apply a nude lipstick—Adrienne by Chanel or Pillow Talk by Charlotte Tilbury will be perfect.
Less is more
To pick the perfect accessories this Eid, it is safe to opt for the minimal. If you want to keep things simple and elegant, wear your favourite pair of diamond studs and a gold bracelet. Summer in Dhaka can be trying but if you want to get that contemporary look and bring something new to the table, you can wear pearl jewellery with any of the above looks.  
To heel or not to heel
 As a complement to the simple summer look for Eid, you can go with a beautiful pair of golden or nude flats, like handmade leather products which not only give you comfort but also contribute to sustainable fashion. A pair of Amina Muaddi Begum flats or Gucci Horsebit leather thong sandals are a great investment. You can also try local brands, Sumaya Khan couture has a huge collection of handmade leather flats in gold and ivory, and you may also check Bata or Apex, they have been serving us quality shoes since many years.