Rafiq Azam's Mesmerizing Session at Shanta Lifestyle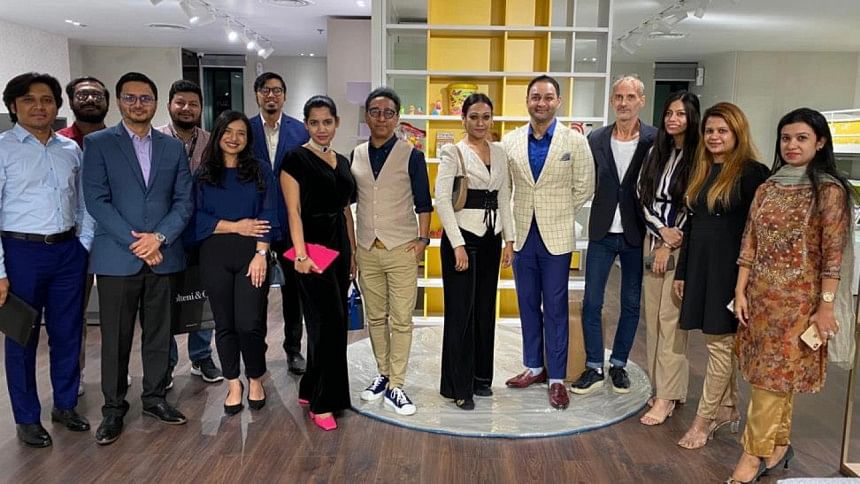 On 21 November, 2022, Shanta Lifestyle hosted a Partner's Meet up at the Shanta Lifestyle Experience Center where different partners of Shanta Lifestyle were invited. One of the most celebrated architects of our country, Mr. Rafiq Azam graced the event with his presence along with his significant other Architect Zannat Jui. Md Rafiq Azam is one of Bangladesh's most well-known architects with over 30 years of experience and a distinctive personal style of design. His presentation reflecting upon sustainable living infused with the beauty of architecture, was an insightful session for the attendees of the event.
Individuals such as Zina Tasreen, The Daily Star; Jabed Sultan Pias, Head of Business at Prothom Alo Digital; Tasneem Zaria, Client Service Director, CarrtoComm; MD Mosharraf Hossain, Sr Manager (Advertisement) The Business Standard; Aumia Khundkar, Managing Editor at ICE Media Ltd. were also a part of the event.
Upon arrival, the invited guests got an exclusive tour of the entire Experience Centre where they closely got to experience the different luxury furniture brands that Shanta Lifestyle offers to their customers.
During his session at the event, he discussed about his architectural style which successfully blends harmony with mysticism, nature, and tradition. Small pieces of nature are poetically incorporated into his architecture, and to him, a "house" is not only a place for people to live but also a place for butterflies and birds to lay their nests. Such mysticism, as mentioned by Lalon and Tagore, has an impact on Rafiq's expertise of using light and shadow, water, and air. His green architecture appears to be an inspiring process of energy gain rather than just a simple energy-saving mechanism.
Hosted at the Shanta Lifestyle Experience Center at Shanta Forum, the event was the perfect opportunity for industry leaders to get a glimpse of the true beauty of architecture through the eyes of Rafiq Azam.