ISHO launches its first furniture series featuring engineered wood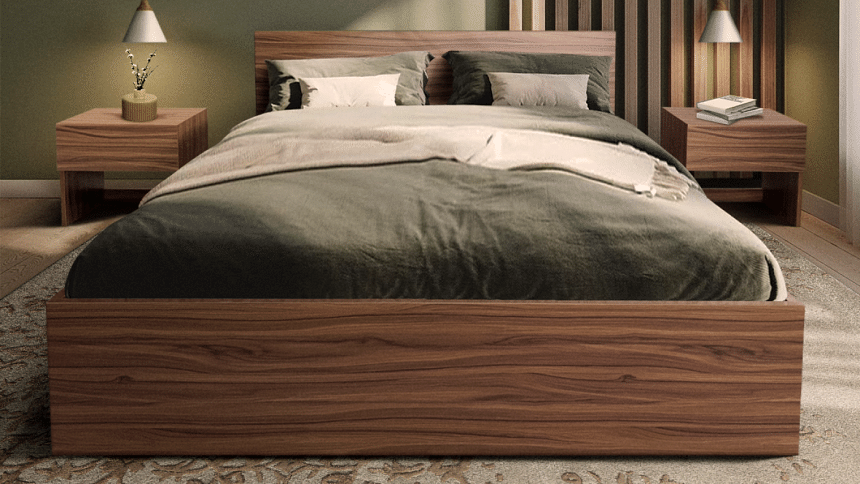 ISHO, a furniture brand best known for its solid wood furniture, has launched its first-ever Orebro series crafted from engineered wood. Its all-new bedroom combo sets are now available at the ISHO store and online at highly competitive prices.
ISHO's Orebro bedroom series has a super sleek finish, is inspired by Scandinavian minimalism, and offers customers two sets of queen-size beds with bedside tables in this series. These can be a great choice for couples looking to deck up their new homes' bedrooms.
The brand offers the Orebro queen-size bed with a single bedside table for Tk 32,490, and with two bedside tables, the price is Tk 36,990.
Rayana Hossain, Founder and Managing Director, ISHO, said, "This series is sleek and enduring to suit the modern lifestyle. Our Orebro queen bedroom set features aesthetic simplicity and flexibility in the choice of furnishings and bedding. Ultimately, this series resembles our vision to reinvent the use of spaces to provide unforgettable experiences for everyone looking to build their perfect home."
ISHO's furniture is made in Bangladesh and sets new trends with a wide selection of more than 4,500 items, organized into 45 categories that are influenced by international locations. Its central tenet, "Global ambitions, locally made," ensures that quality and finish meet global standards and lessens the nation's reliance on foreign furniture imports, which lowers prices. A broad range of items is available in various materials and hues to accommodate contemporary customer tastes and lifestyles.
Orebro's stripped-down look can beautifully highlight prints, embroidery, and a variety of patterned fabrics, bedding, and other bedroom decor elements. These global designs are sold at the ISHO store, but customers can also purchase them online from the comfort of their homes by going to www.isho.com and taking advantage of their hassle-free shopping and quick delivery.