super food
Celebrating Health, Celebrating Coffee
On the first day of every October, the world gathers to celebrate the one bean we all love to bits, coffee. World Coffee day is not just about focusing on coffee lovers, but every person in the supply chain who makes it possible for us to sell our souls for a cup of this beverage. From the farmers who strain themselves to collect the beans, to the roasters roasting them to perfection, and the baristas and coffee shop owners providing us with so many options and ways of indulging in a good cup. With an estimated consumption of 3 billion cups a day, there is no doubt about its popularity. However, the great smell and calming sensation is not all that coffee provides, it comes with a heap more advantages, which have earned itself the title of a Superfood.
Nutrition Values: Little known fact, but coffee contains a handful of nutrients and antioxidants. A medium sized or 2.5 cup coffee contains 27.5 percent riboflavin (Vitamin B2), 15 percent manganese, 5 percent magnesium, 15 percent pantothenic acid, 15 percent potassium and 5 percent niacin (Vitamin B3)
HIGH IN ANTIOXIDANTS
Antioxidants, as we all know, are compounds that are healthy for the human body, as it helps to slow down and prevent cell damage, a precursor for a lot of diseases, be it cardiac, cancer, or diabetes. Coffee contains antioxidants such as polyphenols, chlorogenic acid, and hydroxycinnamates by the loads.
A BETTER STATE OF MIND
The caffeine in coffee helps to boost the production of a chemical called dopamine, which makes us feel happy and rewarded. It is, however, not similar to a hard stimulant because, instead of stimulating the release of dopamine, it blocks an inhibitory chemical (neurotransmitter) called adenosine, which makes us feel drowsy. As caffeine stops the adenosine, dopamine is able to take over our mind and body, making us more productive physically and mentally, advancing our decision making process and creativity.
LOWERS RISK OF TYPE 2 DIABETES
When the blood sugar levels are too high, it can lead to chronic Type 2 diabetes. Drinking cold brew coffee can reduce the risk of developing this disease, mainly because of its antioxidants (chlorogenic acids). Coffee also aids in regulating hormones in the gut to stabilise the blood sugar.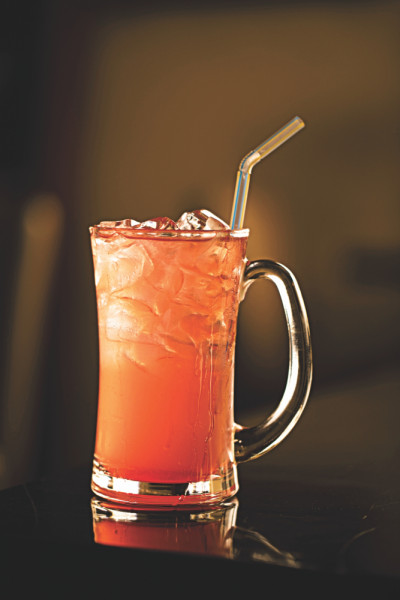 REDUCES RISK OF HEART DISEASES
Caffeine, magnesium, and phenolic compounds present in coffee help to stabilise the blood sugar level and lower blood pressure, which helps the heart stay healthy. Along with that, the chlorogenic acids (CGAs) and diterpenes do the work of antioxidants, working to improve overall heart health.
Caution: Although coffee is healthy in numerous ways, it has its limitation for people with certain conditions. Those who suffer from high blood pressure should not consume caffeine regularly as it will elevate it further.
LOWER RISK OF DEVELOPING ALZHEIMER'S AND PARKINSON'S
As drinking coffee stimulates our nervous system for a better performing brain, it also protects our brain from old age illnesses. Both Alzheimer's and Parkinson's are diseases where the brain cells die over time, and result in dementia, physical tremors, and much more. The phenylindanes, and traces of harmane and non harmane found in coffee can prevent the risk of such diseases at old ages.
Cold brew is easier on the stomach: Hot coffee can cause an acid reflux in some people, however when cooled, it feels better and lessens the acidity, or at least the burning sensation of it.
If you are looking to change up your coffee game with some exciting new elements, these recipes below might help to tingle your taste buds.
COCONUT COFFEE SMOOTHIE
Ingredients
1½ cups brewed ground coffee
2 medium ripe bananas
1 cup coconut milk (or any milk of your choice)
2 tbsp cocoa powder
2 tbsp shredded coconut
1/3 cup almond butter
½ tbsp honey (optional)
Method
First, pour the coffee into an ice cube tray and freeze for 2 hours, or overnight. Place the frozen coffee ice cubes and the rest of the ingredients in a blender, and process until smooth. Check for sweetness, and adjust by adding honey if needed, and serve.
COFFEE OVERNIGHT ROLLED OATS
Ingredients
1/3 cup whole rolled oats (gluten-free if necessary)
½ tbsp chia seeds
¼ tsp cinnamon
½ cup coffee
4 tbsp yoghurt
Chocolate chips (optional)
Method
Pour 1/3 cup of oats into a glass bowl and add ½ a tablespoon of chia, ¼ teaspoon of cinnamon and ½ cup of coffee. Let it sit overnight in the fridge. In the morning, add the yoghurt and decorate with chocolate chips and cinnamon. If you feel that using only coffee will have too much of a strong taste, you can mix it with milk of your choice. For a takeaway version, prepare the oatmeal directly in a glass jar with a lid.
ICED COFFEE PROTEIN SHAKE
Ingredients
2 cups ice
¾ cup unsweetened almond milk
1 cup cold coffee (not sweetened)
1 frozen banana, chopped
1 tbsp protein powder (chocolate or vanilla)
Method
In a blender, combine all the ingredients and mix until smooth (start with less ice and continue adding more until you get the consistency you want). Feel free to add some natural Greek yoghurt or peanut butter to make it richer.
Recipes: Collected
Photo: Sazzad Ibne Sayed
Coffee: North End Coffee Roasters