Bangladesh's Wasfia finally off to summit K2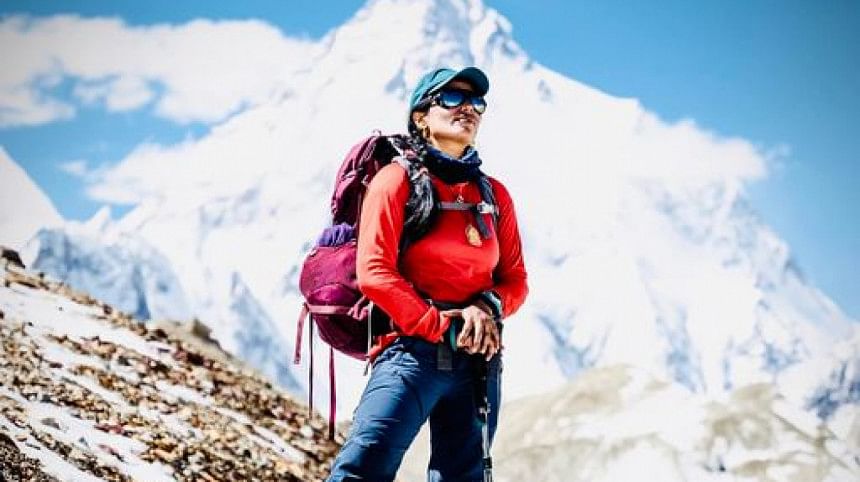 Bangladeshi mountaineer and its only seven-summiteer Wasfia Nazreen embarked on the journey of climbing the savage mountain K2, with her team. Her expedition, sponsored by Renata Limited, is being led by some of the strongest and most renowned climbers in the world; Mingma Tenzi Sherpa, Mingma David Sherpa, and Nirmal Purja.
The intrepid mountaineer and environmentalist announced that her team is finally heading out from the base camp to attempt the climb. "We are heading out for #k2 summit push tonight. If all goes well, good news will come in a week," stated Wasfia.
Having the week-long treacherous journey ahead of her, the National Geographic Adventurer reassured her followers and well-wishers by saying, "no news is also good news. I am with the strongest team on the #mountain so don't worry- just keep me in your highest thoughts & prayers."
K2, located in the northwestern Karakoram Range, is the second-highest mountain in the world and the highest in Pakistan. Notorious as one of the most difficult mountains to climb, K2 is dubbed the 'Savage Mountain.' The mountain's ferocity means that more people have gone to space than those who summited K2!