Arefin Sowrob of Creative Digital Bangladesh stands by the flood affected in Kurigram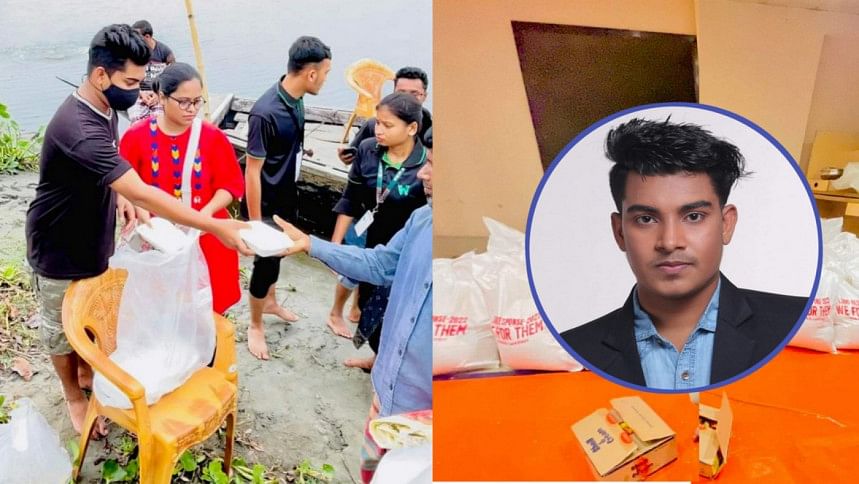 Arefin Sowrob is a digital entrepreneur, who while working in the IT sector, initiated the Creative Digital Bangladesh, an IT company which provides multiple tech services from web design to digital marketing. Starting from scratch only a few years ago, today Sowrob's company hires about 150 employees in his organisation. 
"My obsession with IT began after seeing few older brothers and friends succeed in this field. I got into the training, right after my SSC and there has been no looking back since."
Today, most of Sowrob's clients are celebrities. "We manage their social media pages, including Facebook, Instagram and YouTube channels," said the entrepreneur.
At present, when Sylhet and Kurigram are under the grip of severe floods, Arefin Sowrob has taken steps to stand by the flood victims with his team from Creative Digital Bangladesh.
"We have been distributing food and essential medicine amongst the flood-affected with the help of 'We for Them' of Rangpur and the 'Medhabi Kollan Sangstha' of Kurigram. I want my company to be involved in both IT practices and provide humanitarian aid whenever necessary. Because in this world we all live as one. We cannot rise without helping each other," expressed the compassionate entrepreneur.