A queen–sized heart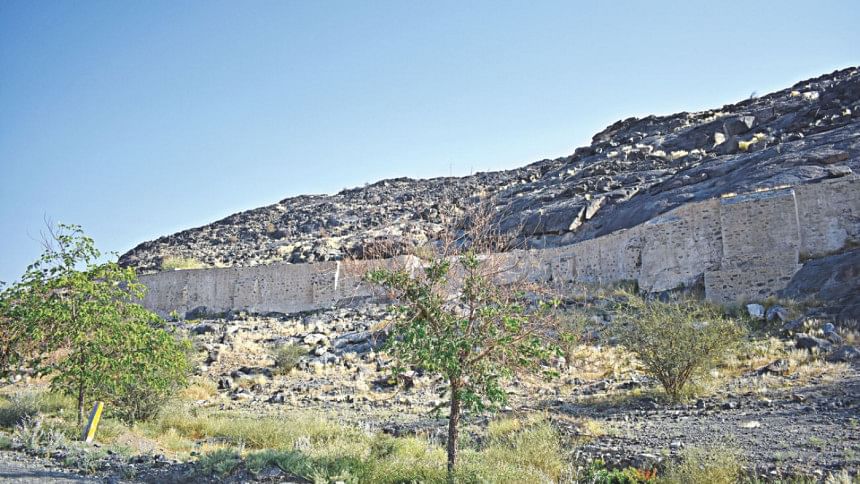 Modern narratives are wretchedly bare of the stories of powerful Muslim women, and their achievements are rarely emphasised.
Ashamed as I am to admit it, the fact remains that I am among the majority in being mostly ignorant about the amazing contributions of strong Muslim women to the collective life of the nation. One such lady is Zubaidah, who I only heard about after witnessing a great feat of engineering and philanthropy, called Nehr-e-Zubaidah, or Zubaidah's canal, during my trip to Makkah, Saudi Arabia. This architectural marvel was constructed at the behest of Zubaidah bint Ja`far ibn Mansur, a princess, and later, Queen of the Abbasid dynasty that ruled the Islamic caliphate from Baghdad, Iraq. Known as a pious lady, Zubaidah, was born Amatul Aziz, to Jaafer, brother of Caliph Mahdi, and her mother was the sister of the caliph's wife. Thus, privilege and riches were her norm. 
Nicknamed Zubaidah, the princess married the fabled Caliph Harun-ur-Rashid, and is said to have made the pilgrimage to Makkah with her husband more than once, completing the long arduous journey by foot, due their piety.
During one such journey, in an exceptionally dry year, the Queen noticed the untold suffering of pilgrims and residents of Makkah for the shortage of water in the dry and arid valley, so much so that even the legendary Zamzam could not meet the demand. Once back home to her palace, she decided to take matters into her own hand. Her first order of business was to deepen the Zamzam well, immediately alleviating some of the suffering of the people. But she was also a planner, and farsighted. Knowing that just the well should not be depended on, she set her engineers the task of finding ways to bring water to Makkah. The valleys nearby the city had some wells, but the only suitable source of water for such an initiative was found some 35 kms away, in the valley of Hunayn, and another one in nearby Arafat. Zubaidah is said to have bought the entire valley, and commissioned her team of architects and engineers to build canals to bring this water, and that from another nearby well, to Makkah. Given the arid nature of the climate, and the hot, tough and rocky terrain, the plan was adapted, and changed to two aqueducts, as preserving a steady supply of surface water would be nearly impossible in the heat. Access wells were built every 50 metres along the entire 38km canal, to allow people free access to the water, and the maintenance of the structure itself. All other canals and any available water sources encountered nearby were used to boost the aqueduct's water supply. It was a truly amazing feat of engineering, maintaining its grade and direction to allow smooth and continuous flow of clean water through a channel that was sometimes over hills, through valleys, and sometimes underground, as dictated by the terrain. The Ayn-e-Zubaidah or Nehr-e-Zubaidah, as the canal is called today, is said to have cost nearly 1.7 million dinars, each dinar being equal to ten grams of gold. Queen Zubaidah paid the entirety of this cost out of her own coffers, virtue of being a queen consort, as well as a princess in her own right. The canal was completed in 801 A.D. and served the pilgrims and residents of Makkah until the early years of the 20th century.
My interest was piqued by her strength of determination, I looked up Zubaidah to learn about her more, only to discover about an even greater achievement of hers. The pilgrimage route from Iraq to Makkah was through difficult desert terrain, and often, there were sandstorms, and caravans would suffer from heat, water shortages, looters, and even get lost in the desert. Again, Zubaidah used her wealth, influence, and her intelligence, but most importantly, her deeply philanthropic mindset, and commissioned a road from Kufa to Makkah and Madinah, more than 1,500km over desert and rocky territory, another marvellous engineering feat, along an existing caravan route. Resting stations, shelters for animals, water wells and pools and police posts, were built in nearly 40 places along the route, and served the pilgrims towards Makkah for a thousand years. The remains of this road can still be seen in places, most notably near Kufa.
We will never know how regal Zubaidah looked, or how fine her cooking was, or her sartorial preferences, but her work for humanity will remain a true example of the generosity, selflessness and impact of an empowered Muslim woman. 
Photo: Sania Aiman