Fragrances that can help save the planet
As we all become more educated and aware of what we use and how it impacts the planet, we tend to really look through a microscope at every little ingredient that goes into making our products. We pore through the ingredients list to make sure we are not a part to contributing to the endless junk polluting our air and oceans. From our shampoos to soaps and all toiletries, no product goes unchecked. Except for one, which sometimes escapes our radars —perfumes!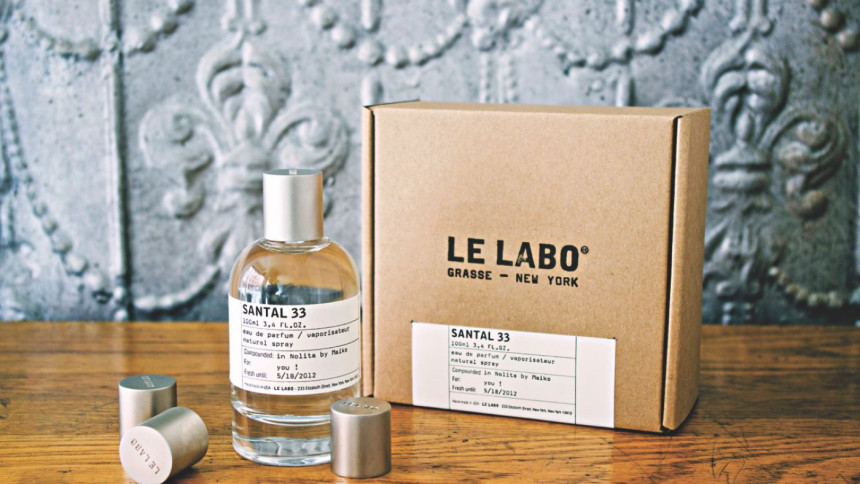 They are great; they provide our signature scents that leave a lasting first impression; mask any unwanted odour create our personal auras. But one of the biggest problem with these incredibly over-the-top pretty bottles of fragrances are that they are not reusable.
From the heap of packing materials that go into making it look and feel luxurious to the accessories that bedazzle it, and in no way actually contribute to the scent, it all goes to waste.
Looking deeper into the situation, we still do not clearly know what goes into making our perfumes or the process of it. Questions such as where the ingredients were sourced from, the working conditions of the workers and how they were compensated, were they tested on animals and are the ingredients natural or synthetic do not always come to us while we get seduced by the scents during a purchase, but with increasing production and cheaper prices, it should come as no shock that not all affordable perfumes are good for the planet.
If you are looking to jump on to the bandwagon of sustainable scents and purchase from brands that truly care for the environment and people behind the perfumes, these names should be on your radar.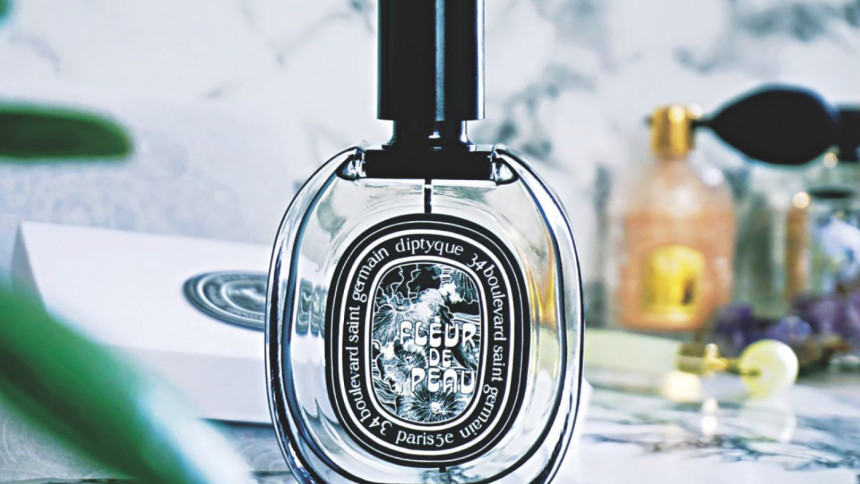 LUSH
This is a brand known for being eco-friendly with their ingredient sourcing, ethical use of energy plus campaigning projects, and it reflects on their perfumes as well.
All ingredients are listed on their website alongside products so you can take a clear look at what you are using, as well as details about how and where they source their ingredients from. Although so much information is not required, it allows you to appreciate the perfume and all that goes into making it.
Lush Vanillary is one of their most popular fragrances that exudes a sweet classic vanilla scent with notes of caramel, jasmine and Tonka to create a warm and long lasting fragrance. If you are looking to go further green, you can choose their wash cards or solid perfumes instead of bottles.
THE BODY SHOP
This familiar name is also quite well known for their all natural ingredients, but that is not all they do. As they mention is their Modern Slavery Statements,
"The Body Shop shuns exploitation and prevents it from taking place in their operations and supply chain. They also go the extra mile to support initiatives that help end exploitation and create a fair pricing and proper labour conditions."
The White Musk Eau de Parfum is one of the most iconic Body Shop fragrances of all time. This cruelty-free musk gives off a light and sensual fragrance that is not too floral.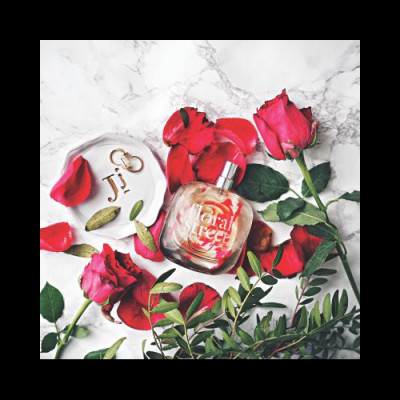 FLORAL STREET
This brand has made headlines for its creative approaches to sustainability. The perfumes are packaged in pulp cartons, which are made with recyclable materials and biodegradable paper packets, topped with reusable bands. The box too can be kept at home for later use and can be repurposed as an herb tray. With almost every part of this perfume being either reusable or recyclable, and not contributing any part to further fill the heavy landfills, it does not get any better for a conscious customer.
If you are worried about the luxe factor of the perfume, do not be, for it comes with embossed logos which even make pulp paper look good.
As the name suggests, Floral Street specialises in floral scents and one perfume to get from this brand is the Neon Rose, which incorporates notes of apple blossom, cassis and peach nectar. 
LE LABO
When talking about sustainability and perfumes, this is the first name that comes to most, for they have stood out amongst the rest as an ultra-luxe yet sustainable brand that goes on and beyond for a better planet.
From the carton to boxes to the glass that holds these luxurious perfumes, all of it is sourced from recycled materials and are recyclable after use. When it comes to the fragrance, ingredients are responsibly sourced and the user gets full details of where each and every ingredient comes from, such as the mandarin oil which comes from a project that replaces all seeds they make use of.
On top of all that, customers get a decent discount on new purchases for bringing back bottles that can be reused. Last of all the perfumes are made in-store after an order is placed, meaning you get fresh products and no items are being wasted in the store.
Crowd favourite by the Le Labo would be the Santal 33 which comes in a very minimal bottle and is composed of cardamom, iris, ambrox crackle, violet along with some leathery and musky notes.
DIPTYQUE
Famous for their scented goods and incredibly good packaging, Diptyque has also jumped on the sustainability bandwagon. Their perfume Vetyverio is a strong eau de parfum with an earthy tone, but the thing that caught eyes was the packaging, which was very un-Diptyque like and extremely minimal.
The star ingredient of the perfume is an earthy vetiver root found in Haiti, and the whole process of it being sourced is completely transparent. From fair pay to the farmers working on the project, all details can be found for conscious consumers.
Vetyverio is unisex and oozes scents of spices and wood which instantly takes you on a natural journey, along with patchouli, Turkish rose and a sticky sweet grapefruit all of which make it very complex, but in a good way.
All of this simply goes to show that you can make luxury perfumes without being a threat to the environment, and with the super conscious customers today and of the future, this transparency is a necessary step to stay in business.
Photo: Collected