Lime: a botanical gem
The Citrus aurantifolia, or lime as we call it, is something we use almost every single day. Sometimes in dishes, and sometimes by itself. Although we are all fully aware of its taste, and some benefits, most of this superfood's health benefits are lesser known. 
Lime has numerous medicinal properties, from being used in aromatherapy to caring for the eye, this little green plant does wonders with its juice.
NUTRITION FACTS
Lime has nearly zero calories, fats, or carbohydrates. But it is rich in Vitamin C, dietary fibre, minerals such as calcium, copper, iron, magnesium, potassium and phosphorous. The peel and pulp also contain bone-building calcium and has anti-inflammatory and antioxidant properties.
GOODBYE BLEEDING GUMS
A common disease in overcrowded and polluted areas, scurvy is frightening for most. A disease that causes ulcers in the tongue and also swollen and bleeding gums, can be cured with a good dose of vitamin C, something lime is packed with.
EFFICIENT DIGESTION
Our mouths are not the only things that water by the tanginess of lime. Having lots of natural acid and flavonoids, which are the fragrant oils found in lime, these help increase the secretion of digestive juices throughout our guts. All together this helps speed up the entire digestion process.
HEALTHY WEIGHT LOSS
Something we have all heard growing up, 'warm water and lime before breakfast,' actually works wonders, and acts as nothing short of a fat burner in our bodies, all thanks to the citric acid once again.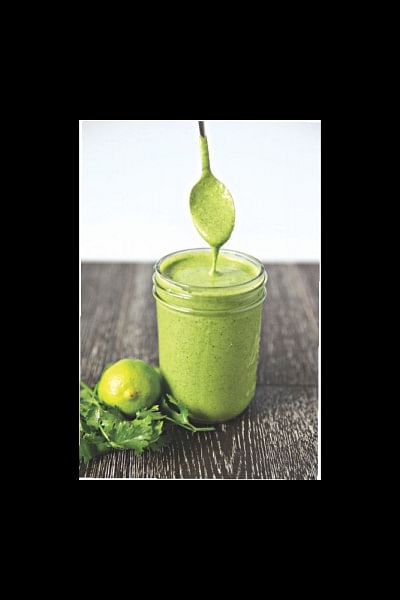 SMOOTH BOWELS
The acids present in lime also help clear the excretory system, and ensures proper bowel movements. The number of ways lime can be used in our daily lives is also infinite, but if you are looking for some fun recipes to incorporate, these might be your cup of tea.
LIME BARS
Ingredients
For the pastry base —
1 cup cold butter cut in small pieces
1/2 cup sugar, 2 cups flour
For the lime layer —
1½ cups sugar
¼ cup flour, 4 eggs
Zest of two limes very finely chopped
Juice of 4 to 5 small limes around 2/3 to 3/4 cup juice
Method
To make the pastry base —
Using a pastry cutter or in a food processor blend together the butter sugar and flour. Press evenly into the bottom of a greased and parchment paper lined 9×13 inch baking pan. Bake for 20 to 25 minutes at 350 °F (325 °F if you are using glass bake-ware).
For the lime topping —
Simply whisk together the sugar flour, eggs, zest and lime juice until the sugar is dissolved. Allow the topping to sit for about 10 minutes before whisking together well again and pouring over the baked shortbread base. Bake at 350 degrees F for about another 20-25 minutes or until the top is slightly browned and the custard appears to be set. The bottom should just be beginning to brown slightly at the top edges. Cool completely. Sprinkle with icing sugar when cool or try adding a meringue topping.
HOMEMADE CILANTRO LIME RANCH DRESSING
Ingredients
¾ cup light mayo
¾ cup Greek yogurt
2 tbsp lime (juice form)
1 tbsp olive oil
1/3 cup milk
1/3 cup cilantro, chopped
2 tbsp fresh chives, roughly chopped
2-3 cloves garlic, minced
¼ tsp salt
¼ tsp black pepper
Method
Place all ingredients into a blender or food processor and blend until smooth and creamy. Leftovers can be kept in air tight container for up to 2 weeks in the refrigerator.
Photo and Recipes: Collected