Geriatric care — life after retirement
The average lifespan has increased in Bangladesh which means more people are now living in their 70's, 80's and 90's. It is worth exploring how prepared are we to deal with this ageing population. Proactive thinking and effective problem management demands each society to come up with culturally sensitive creative solutions to face this issue. It is important to acknowledge that the elderly population is a vulnerable section of society that needs to be taken care of with love and dignity.
Our collective social structure automatically puts the responsibility on family members. Socially prescribed gender roles put women in the caretaking role. However, our social structure and gender role has shifted significantly as family planning and unit family structure started to become the new norm. 
Many women, as the main bread earners, are already overwhelmed with responsibilities of life. Women's mental health is at stake because they have taken new responsibilities without relinquishing the old ones. 
In this transitional period, caregiving to the elderly is falling through the cracks. Social activists are now trying to pick it up to prevent further slide back. 
A society can't thrive if it turns its back to the past (older generation) and embraces only the present (adults) and future (children). A continuum of care is essential for a healthy society.
Bangladesh is lucky that the average age of the population is still young compared to many developed countries, where seniors have already outnumbered the youth. However, industrial revolution (particularly the RMG industry), migration of workers inside and outside the country, and the youth leaving the country for a better future have already created a vacuum and imbalance in the social support system.
Best practice guidelines require due respect to a senior's personal wishes and choices and making a well-informed plan for his/her support network. 
Western individualistic societies are actually moving towards collective living options to balance the spirit of individual dignity with an essence of collective support. It would be nice to give options to people who cannot solely depend on an already overburdened or decaying family system.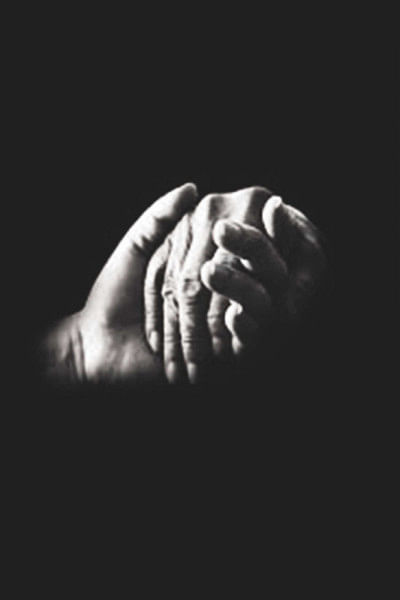 Peer support programmes like 'seniors for seniors' are a popular concept where collective strength is used to overcome individual challenges. Pairing people to complement each other's weaknesses and strengths seem to work in some cases, for example, retired financially challenged able-bodied person supporting financially sound disabled seniors, accompanying each other to appointments, etc. 
This is the time to revive old friendships and community based programmes for seniors, like the 'meals on wheels' kind of programmes to deliver food for seniors who need that, trained personal support workers to assist elderly people with day to day functioning.
Retirement homes and long term care homes are built with common spaces like living rooms, gyms and pools where seniors can socialise and bond through activities. They learn from each other to deal with life problems specific to their age group. 
Senior's club or support agencies can offer recreational activities (like picnics and movie nights) or joint projects (like making quilts for street children, gardening).
Elderly abuse is more common than most of us would ever like to admit! Unsupervised seniors particularly who have dementia or disability are at serious risk of being financially, emotionally, and physically abused. They are also easy targets of fraudulent activities.
Appropriate law and accountability agreement is important to safeguard seniors from abuse. Health professionals should be trained on signs of abuse and should be mandated to take immediate action by disclosing it to appropriate authority.
Shame and embarrassment often prevents elders from reaching out for help.  Not being able to keep up with technology also isolates them from social media. Socially reinforced dependency and expectations interfere with exploring new options.
Old age is often burdened with grief of health, loved ones and independence, leading to depression and other mental health problems. Innocent children earn love and care more easily than older people who have a baggage of difficult history behind them. The glue in life is human connection. Spirituality and connection to a higher self is vital for smooth transitioning to an eternal journey. Social activities based on common beliefs or pursuing some unfulfilled dream (e.g. art, music) or altruistic purpose (e.g. contributing in a greater cause) can facilitate self-actualisation at the last stage of life. 
Please contact health professionals, social work agencies, friends and well-wishers to gather information about resources available in your community to support your loved ones.
Photo: Collected