#Food
Raffinato: For the love of authentic Italian cuisine
Raffinato means 'refined,' and for a restaurant that goes by this name, you should only have the highest expectations from it. And Raffinato Ristorante Italiano strives to meet them; with its classic recipes that emerged from different regions of Italy, high-quality imported ingredients, and excellent service and ambiance all teaming up to give you a delightful treat.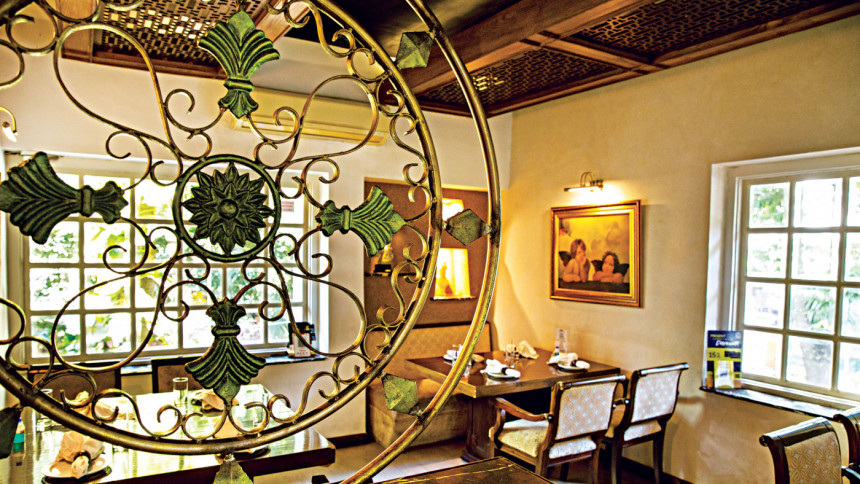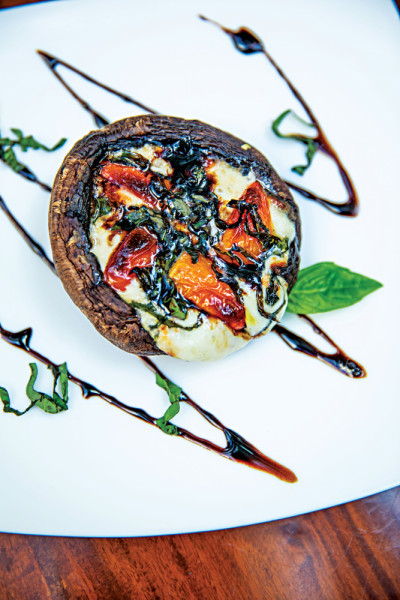 In Dhaka, there are several eateries serving Italian delicacies, but Raffinato may be argued to be a cut above, as this restaurant in Gulshan-2 is relentless about serving only authentic Italian and not unoriginal versions or twists of it.
That's exactly what Iftekhar Ahmed Khan, creator and managing partner, Raffinato, had envisioned three years ago, when he and his team decided to open this restaurant.
Being a visionary in Dhaka's culinary industry — who came up with bold and iconic ventures such as the seafood restaurant Saltz and the Mexican eatery El Toro, over two decades ago when Dhakaites were not very familiar with these cuisines — you want nothing short of 'raffinato' (i.e. refined) out of his Italian eatery as well. 
And the overall decor and ambiance will not let you down in this regard. Raffinato is elegant and not loud; fancy but not overwhelming; graceful but also relaxed and cosy.
After a short flight of stairs, you enter the restaurant, and will immediately feel the Italian vibe all around, from copies of iconic paintings to photographs of movie stars to even a miniature of the magnificent Colosseum in the terrace.
The terrace of the eatery is truly a nice and relaxing place to just sit idly; eat and chat. 
As for the food, you would surely find your pastas, spaghettis, pizzas, and risottos — delicious, authentic, and representative of various regions of Italy — but the menu offers much more than that.
With delightful salads like Caprese (a treat of tomato, mozzarella, and pesto) and Panzanella (a Tuscan bread salad); and soups such as Tortellini in Brodo if you are craving broth; and with appetisers like Stuffed Baked Portobello Mushroom, you know immediately that you are off to a good start.
Raffinato offers you myriad options of fish and meat, from a number of veal delicacies and imported steaks to grilled lobsters, Norwegian salmon and sea bass fillets.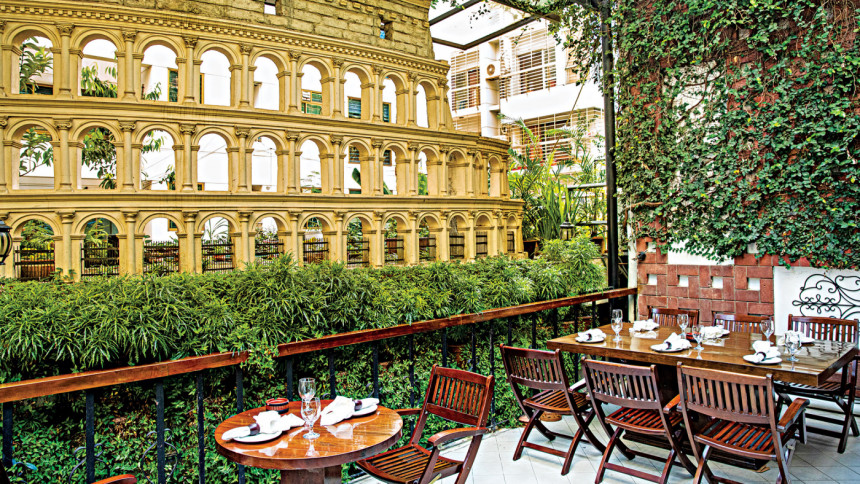 You would love their Agnello Arrosto for example — grilled lamb chops that come with focaccia and vegetables and potatoes — or their Rotolo di petto di Pollo, which is an exquisite dish of baked chicken featuring sage and mozzarella. The Saltimboccas too featured on the menu should not be overlooked!
And speaking of cheese, Raffinato has a wide plethora of it, imported – mozzarella, mascarpone, feta, pecorino and parmesan and so on.
Finish it all off with a slice of delightful tiramisu, or perhaps with a shot of espresso, something which Italians are always so fond of.
The restaurant has also recently introduced platters for 'power lunch,' where an assortment of delicacies come together not only to satisfy your appetite for delicious food, but also to provide you with a quick and wholesome meal that will give you the boost needed to carry on with the second half of the day.
"The three pillars on which Raffinato stands are quality, service, and cleanliness," Khan sums up the restaurant in a nutshell, adding that prices have been kept competitive and rather reasonable — given the context that the restaurant maintains very high standards and the fact that it gives more of a fine-dining experience. 
With amazing Italian dishes enjoyed at nice, elegant, and comfortable setting — in exchange of a price that will not put a dent on your wallet — Raffinato (meaning 'refined') hence lives up to its name.
Essentials
Address: House #9, Road #36, Gulshan-2, Dhaka.
For home delivery, Raffinato has tie-ups with a number of food delivery services, in addition to having its very own delivery system as well. To order directly from the restaurant or for reservations or more info, call 01674669725. Follow 'Raffinato Ristorante Italiano' on Facebook to stay updated.
Website: www.raffinatobd.com
Photo: Sazzad Ibne Sayed