eating out
Ajo Tapas it is
If there is any place you would like to dine with the perfect amount of scalable quantity of food, saturated with the perfect amount of nutrients, served in the most beguiling ceremonial presentation based on the roots of the dish's origin, Ajo Tapas is your destination.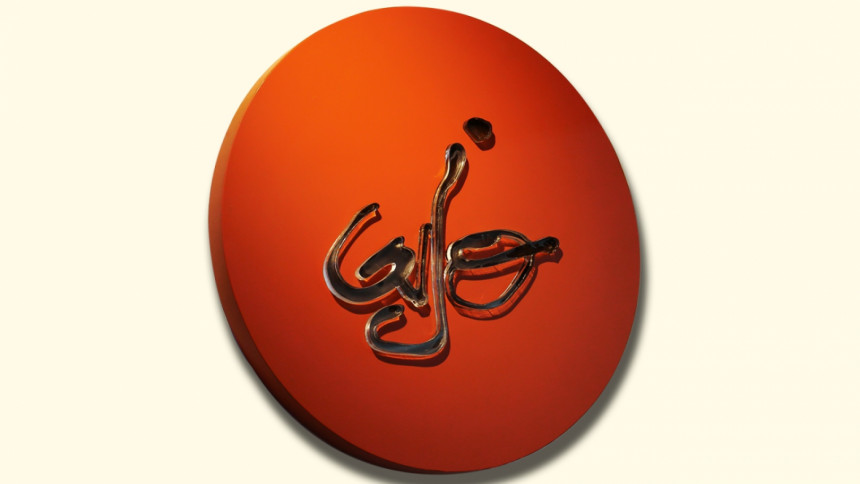 The Philosophy
Ajo means the oddness and Tapas is derived from Spanish, meaning small food. Ajo Tapas is a smaller version of Ajo Idea Space in Uttara, and recently opened up in Dhanmondi's Chef's Table on 14 April, this year.
The mastermind behind Ajo is Khaled Mahmud, an artist, who says Ajo celebrates the current cultural dichotomy of our current society. Ajo simply means 'unknown,' something we can all identify with, lost in a world of a torrent of trends and confusion where every day it becomes harder to understand who we really are. It is the philosophy of a current, navigating ourselves in this fast ever-changing world, which birthed the premises of the restaurant.
The motive is to remind us of who we really are, and yet, preserve the memory of who we have become. Ajo's downsized menu here consists of 24 dishes, ranging from local to foreign. He calls it "glocalisation," where there is a cross pollination of local and international cuisines served with the utmost elegance and in the right degrees of size and quantity to ensure a sustainable dining culture. The bowls and cups the dishes are served in are created in scalable quantity by trained artists to provide the adequate amount to entertain the taste buds. There is no use of plastic to ensure an eco-friendly and healthy eating habit.
The Cuisine
In a heart-warming and mouth-watering menu of 24 of its finest dishes, Ajo promises to take your taste buds for a ride, with options to have customised dishes in terms of inputs of certain ingredients.
The prime dishes one should try are the irresistible lemon and garlic chicken, which offers your palate a punch of savoury flavours, coupled with the crispiness of freshly fried and tender-inside squid fry, which brings a mild and slightly sweet taste.
Different varieties of momos are available, but the one which everyone should try is the cheese momo, which offers a tangy balance of sweet and cheesy, melting in your mouth. With the varied array of drinks, the meal can be sealed with "Rongbaj" — freshly made blackberry juice that is the picture-perfect ending to a good and hearty meal.
A perfect symbiosis of three concepts: design, good atmosphere, and excellent cuisine is the standard Ajo Tapas has set. Small food in the right quantities is exactly what one needs for a good meal. Within the tapestry of different tastes, one gets to establish their own firm choices of what they like to eat. The best of art, cuisine and glamour, with the spirit of one's longing for one's true calling is embedded here in the true meaning of Ajo Tapas.
Ajo Tapas operates regularly as part of Chef's Table from 9AM to 11PM from Saturday to Wednesday and from 9AM to 12PM on Thursdays and Friday. It is only closed on the Eid holidays.
Photo: Ajo
Address: Road no - 8A, Unimart, Dhanmondi, Dhaka,3rd floor of Dhanmondi, Unimart as part of Chef's Table.