Dishes that go great with pickles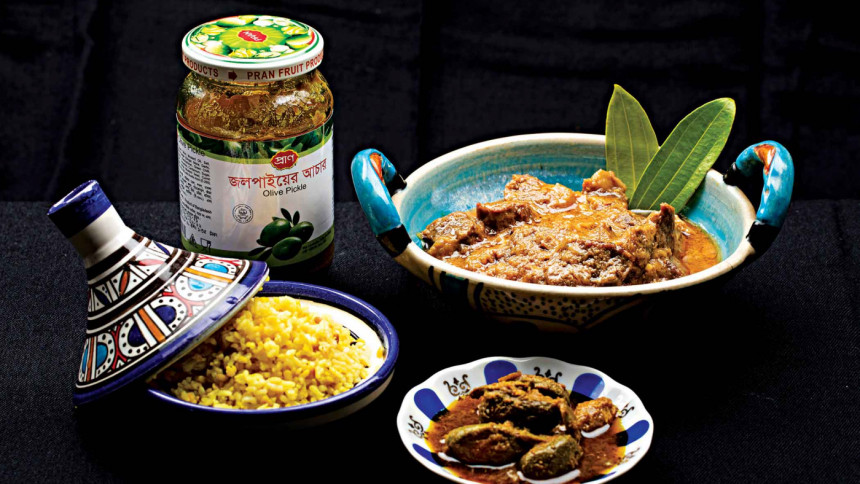 During the mango season, in summer, in our country, one can see at least two or three glass jars full of pickled raw mangoes maturing in the sun outside many homes. This typical mango pickle is most popular here. The combination of fennel seeds, nigella seeds with mustard and other pickling spices is what distinguishes this mango pickle from others, all over the country.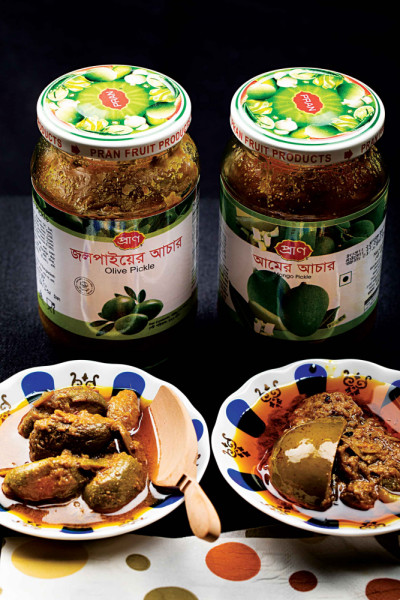 Chutney or achar is an all-time favourite accompaniment in every Indian regional cuisine. It is present in almost every meal and adds its own refreshing flavour to food that it is paired with. The best part about achar is how you can play with different ingredients, be it with fruits, herbs or vegetables and always end up with winning recipes.
PANCHADAL KHICHURI
Khichuri is a traditional Bangladeshi recipe. This is a wholesome comfort meal made with rice, lentils and vegetables. There are different ways of cooking khichuri. Plain khichuri, generally prepared with rice and moong or masoor dal, is the best food we can have when we are sick. It is one of the first foods that we give to our babies when they are 6-9 months old.
Khichuri is easily digestible and chewable, and packed full of nutrition, and can also incorporate vegetables as well as a variety of pulses. That's why khichuri is the perfect meal for children and elderly people. It is also a gluten free dish.
Ingredients
1 cup rice
2 tbsp split Bengal gram (chick pea)
2 tbsp skinned green gram or yellow mung daal
2 tbsp split green gram or green moong daal
2 tbsp pigeon pea or arhar daal
2 tbsp pink lentil or masoor daal
½ cup finely chopped onion
½ cup potatoes, cut into cubes
½ cup capsicum, cut into cubes
½ cup tomatoes, cut into cube
½ tsp garlic paste
1-2 green chilli
2 tbsp oil
1 tbsp ghee
½ tsp mustard seeds
½ tsp cumin seeds
2 cloves
3 dry red chilli
2 bay leaves
Pinch of asafoetida
½ tsp turmeric powder
1 tsp red chilli powder
½ tsp coriander powder
¼ tsp garam masala powder
Salt to taste
4-5 cup water
Chopped coriander leaves
Method
Wash the chickpeas and soak in water for 2 hours. Combine rice and all types of dal except chickpeas. Wash the assortment thoroughly and then soak in water for 30 minutes. Now drain the water and keep the blend aside. Heat ghee and oil in a pan, add mustard seeds and cumin seeds. When seeds start to splutter, add bay leaves, dry red chillies and cloves. Add onions, sauté till transparent, add garlic paste, and sauté until it releases a cooked aroma. Add potatoes and capsicum, sauté for 2 minutes. Add tomatoes and mix well. Add all the spices and mix well. Add the rice-and-daals mixture. Mix well. Add 4-5 cups of water. Add salt and green chillies. Cover and cook till done. Garnish the panchadal khichuri with crisp fried onions and coriander leaves. Serve hot with spoon of ghee and PRAN Olive Pickle.
BEEF REZALA
Ingredients
1 kg beef
¼ cup yoghurt
½ cup oil
½ cup sliced onion
¼ cup onion paste
1 tbsp red chilli powder
1 tsp turmeric powder
1 tbsp ginger paste
1 tbsp garlic paste
1 tbsp coriander powder
1 tsp cumin powder
½ tsp nutmeg powder
2 cinnamon sticks
4 cardamom pods
4 cloves
2 bay leaves
1 tsp sugar
Salt to taste
5-6 green chillies
Method
Wash and dry the beef. In a bowl, toss with yoghurt and salt. Set aside. Heat 2 tablespoons of oil in a pan and fry the sliced onion until golden brown and crispy. Set aside. In a bowl, mix all the spices powder and paste with the beef mixture. Cover and leave to marinate for 1 hour. After 1 hour, heat remaining oil in a pan, add cinnamon, cardamom, cloves and bay leaves, fry until fragrant. Add the marinated beef and cook. Cover and cook till the meat releases water. Stir and cook till oil starts to float on top. Add water and stir again. Simmer on medium heat till the meat is tender. Add sugar, green chillies and fried onions. Mix well and cook for another 5 minutes. Remove from heat and serve with PRAN Mango Pickle.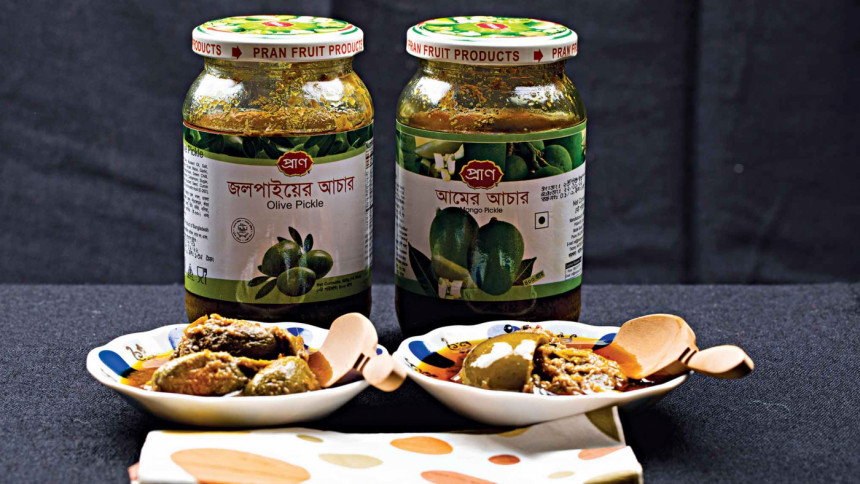 Photo: Sazzad Ibne Sayed
Food and Styling: RBR