Restaurant business and a pandemic
The easily observable fact that during iftar hours, most restaurants in Dhaka have around 100 percent occupancy, says a lot about the business opportunities of the culinary industry during Ramadan. But this year, the scene has completely flipped, with most restaurants shut or empty, and people stuck inside their homes, often resorting to posting online about the favourite platters and deals they miss from Ramadans past.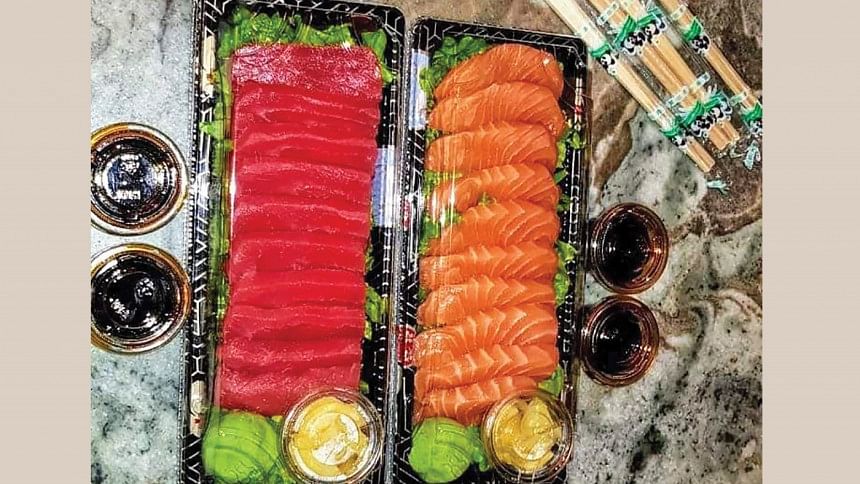 The ongoing pandemic and lockdown have affected all sectors of the economy, including the restaurant industry. The otherwise busiest month of the year has turned out to be the most hard-hitting, especially in terms of lost projected revenues.
How is this sector coping? We decided to ask some insiders. 
EERIE, EMPTY AND UNSETTLING
Usually, there is a sense of celebratory urgency — an air of festivity — around town during iftar.
There is perhaps no better illustration of this than the sights and sounds of Old Dhaka, from the time of iftar to the last hour of the night for sehri.
But things are obviously different this year. Abed Ali Khan, Vice Principal of Old Dhaka International School who is from Kayettuly, speaks of the bleak situation. "Ramadan has always been a time when not just Muslims, but both Muslims and non-Muslims alike relish the many culinary delights that Old Dhaka offers. But this year, the otherwise teeming streets are empty; creating an eerie atmosphere."
There is also the worry about the hundreds of tiny iftar businesses that spring up throughout Dhaka. In a corner of an alley, for example, a small table is set up a few hours prior to iftar and typical iftar items are laid out on the table for sale. Such businesses, which are rather ubiquitous during Ramadan, operate on a relatively small scale. 
Many of these pop-ups are run by people with limited income. Some of them run it, simply with the aim of earning extra during the month so that they can have a decent Eid celebration.
Not only that, roadside tea-stalls all over Dhaka have been greatly affected.
Back to Old Dhaka, Khan says that being a resident, he misses the buzz and the community feeling. "No one can attend the late-night prayers at the mosques nowadays. In other years, street vendors selling maatha and what not are seen busy catering to the crowds coming in for the congregations." 
According to a recent notice issued by Dhaka Metropolitan Police on its website, showcasing and selling iftar items on the footpaths is not allowed.
The same notice, which has come in the context of the ongoing pandemic and lockdown, informs that restaurants are allowed to prepare and sell iftar items as takeaways, but dine-in is not allowed.
"Allowing takeaways may be helpful to a certain extent. However, I am not very hopeful since a lot of potential customers are still unwilling to take the risk of coming out of the house. There is also a concern among customers regarding safety and handling of food, given the circumstances," owner of a prominent biryani place in Old Dhaka said.
Preferring anonymity, he added, "Many restaurant owners in Old Dhaka are not generally keen to be on the online delivery apps; there is a question of feasibility and practicality for some, and a lack of basic awareness of the technology for others."
Meanwhile, restaurants, being businesses, had to make that call about what to do with their employees in this harsh reality. "Letting go of employees in our sector actually started happening a few days prior to the lockdown, sensing what was to come," says a veteran restaurateur anonymously. "But most of these workers have not been downright fired; many got leave-without-pay, many were compensated. And many workers have been called back again, to facilitate for takeaways."     
A sense of uncertainty looms over all stakeholders, from owners to employees, and customers, to a certain extent.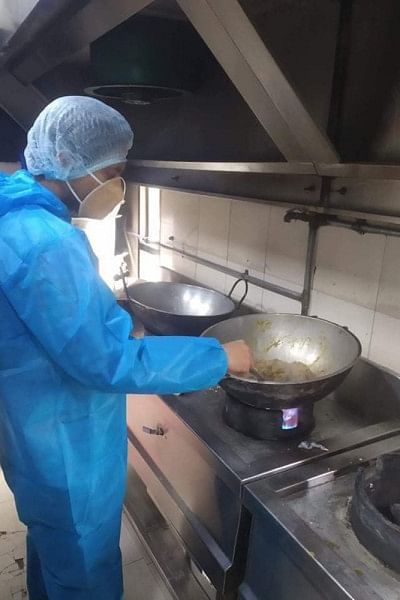 EMERGENCE OF CLOUD KITCHEN
Three friends, with restaurants at a prominent space in Dhanmondi, faced major dilemma when the lockdown was announced on 26 March, as their dine-in customer flow was eliminated to nothing overnight. "It was one of the scariest experiences of my life," said one of the owners, wishing to remain anonymous.
Waiting for the pandemic to soon be over, all three friends, crossed the two-week quarantine period, 'just waiting it out!'
"Meanwhile, some of our staff left for their hometowns, while the rest stayed back, but we had to pay all of their wages, and the expenses were piling up, with zero income in the backdrop," the entrepreneur said.
To survive the pandemic, three of them got together to partner a new concept of a cloud kitchen, an online restaurant, to attract patrons who otherwise preferred to dine-in, under normal circumstances. 
"Since our customers could no longer come to us, we decided to go to them, to sustain through the pandemic, pay wages and utility bills," remarked the entrepreneur.
The concept of a cloud kitchen, already popular in many developed countries, was clear and concise. "We initiated service from the first day of Ramadan. Currently, we only have a set iftar menu, which will be elaborated once the concept gets traction. Our team in the kitchen strictly follows precautionary measures to keep the food healthy, safe and clean. Our delivery teams follow a similar protocol. This is for the current times; in the future, we have plans to take the concept forward, making it bigger and better," the restaurateur said, looking to a better tomorrow, saying "The future is online."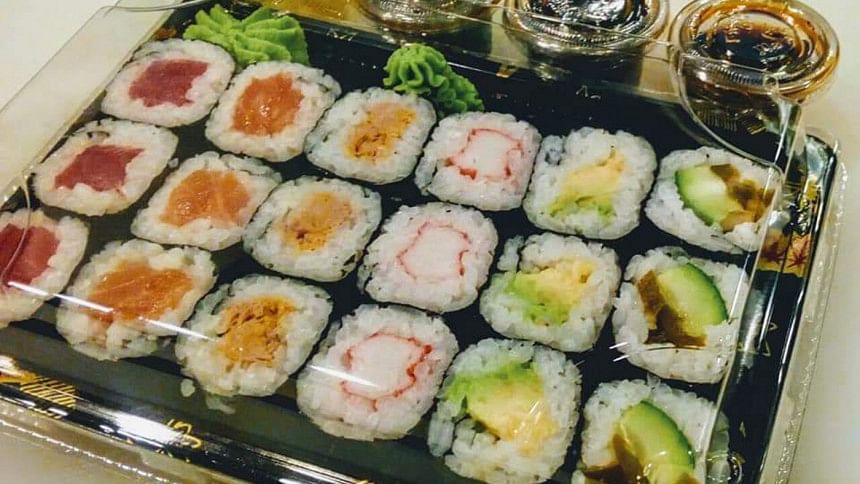 SURVIVAL OF THE FITTEST
When every restaurant in the city was closing down, Mehreen Mansur stayed afloat with both her brands, Horse and Horse Patisserie and Sushi Samurai; she credits 'adaptability' as her secret weapon.
"The effects of Covid-19 were first felt in the restaurant sector and this was long before the lockdown, sometime between mid-January and early February. Travellers stopped flying in and out of Bangladesh, causing a major interruption to the high-end dine-in facilities. Business was interrupted," Mansur elaborated.
However, residents of the capital still frequented the restaurants, revealing an interesting statistic— dine-in for one of her restaurants, Horse and Horse Patisserie, actually increased for a duration.
"Maybe it was comfort that they were looking for! A way to stay away from the panic and the information overload; our fuchkas, cakes and latte served as comfort food to calm down the nerves. But of course, that wasn't long-lived," Mansur added.
The strategies changed as the government introduced a total lockdown. "It was a scary decision-making moment for me," she said.
"All expats were being called back to their countries, and being a US citizen, I really didn't know what to make of the announcement. But I decided to stay back, against all odds, because I had to take care of my employees, who depended largely on my restaurants for their living and welfare," she added.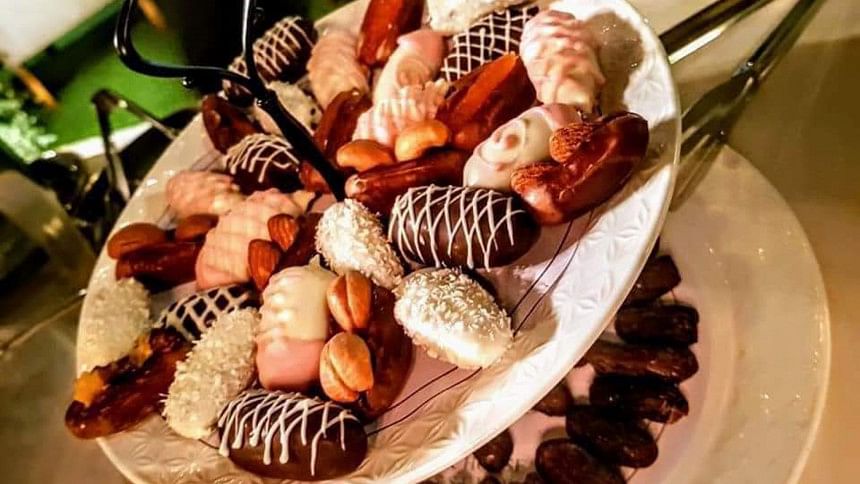 And maybe, that precise decision to stay back and her willingness to remain steadfast through uncertainty gave her a unique strength to endure the blow.
"And my struggle against the obstacles began! Half of my staff went back to their villages and half remained out of their own volition. I developed a system to pay all of their wages, in full, with an extra service charge, to those who stayed back to fight against the pandemic alongside me."
Mansur thanked the landlord of one of her restaurants for being cooperative, allowing a significant reduction in rent for the time being. "While I have to pay in full for the other one, I do understand their constraints, as well. Nevertheless, I had to pick up the pace of the business to stay sustainable and things worked out well for us, ultimately. When the entire restaurant scenario was shut down, we were the only ones running in full form and delivering food to the customers," revealed the restaurateur.
She also spoke of a few of the major barriers that business operations are facing for the crisis; such as the delivery team being harassed on the roads by law enforcement, to being reported to the police for keeping her restaurants open.
"But I didn't give up. Then, there were building owners complaining about our riders (food delivery men) coming in and out of the kitchen, throughout the day and so much more. But we managed through all that and more, and developed a concrete system that is currently acceptable by all," Mansur said.
Today, when things are getting slightly better in the restaurant sector, Mansur and both her restaurants, are already well experienced.
 "Adaptability is the key and maybe, just maybe, this will help us pull through the pandemic," Mansur hoped. 
DELIVERY DILEMMA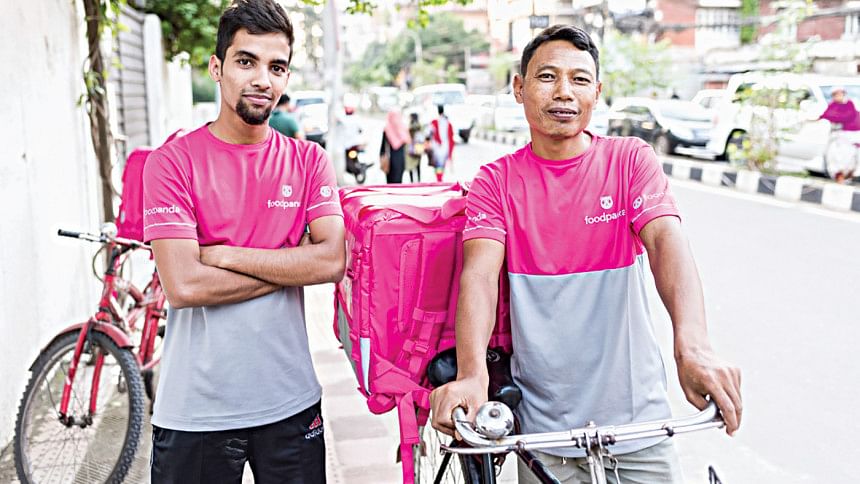 Food delivery and online purchases of provisions are like parallel lines. Both have to exist together in harmony for businesses to carry on. While in Bangladesh, online delivery of 'anything' is a relatively new concept; it is gaining traction. We decided to speak to Ambareen Reza, CEO of Foodpanda Bangladesh, to explain the situation from the other side.
 "We are trying our best to continue business as usual in the current scenario. There are challenges — we are observing some restaurant closures and slight dips in supply in metros, but it is not alarming," said Reza.
Inquired about the delivery staff and their willingness to work through the pandemic, she seemed positive. "At a time like this, we have been proactively reaching out to riders on preventive measures for Covid-19; providing the entire fleet of riders across Bangladesh with facemasks and hand sanitisers; we are also in the process of procuring PPE as mandated by the government. Besides, riders have been undergoing temperature screening daily at the hub offices before commencing work, and because of this, they feel safe and are willing to work for us," Reza explained.
However, as customers, we have all noticed a significant drop in the number of enlisted restaurants with the Foodpanda app, and we were curious as to their strategy to tackle this drop in registration. Reza promptly replied, "Few restaurants are facing operational issues because their kitchen staff have gone back to their hometowns during the lockdown. Some are facing inventory issues such as supply chain restrictions because of the pandemic. We are working closely with each of our restaurant partners to ensure their availability and helping them adapt their operations and streamline their menus so that they can still serve customers with the best quality food and service."
But are Bangladeshi citizens ready for the future?
"This pandemic is teaching everyone to adapt fast — whether that be working from home, maintaining social distancing, sanitising regularly or even using online payment methods. We have seen a significant increase in the 'opt-ins' for online payments and contactless delivery on our platform. The need for adopting online payments was never this crucial — the pandemic has definitely sped up the process for Bangladesh," Reza elaborated. 
Putting all eggs in one basket has never been a good 'decision making strategy' and Reza seems to agree, while discussing the future of Foodpanda Bangladesh to remain afloat, come what may.
"As all other businesses, of course we are impacted too, but I am more worried about the Covid-19 impact on the restaurant ecosystem in Bangladesh. We are trying to scale our business in other verticals to ensure that the livelihoods of our delivery drivers are not severely impacted," she said.
While food delivery is their core business, the company has decided to rapidly expand to delivering groceries and medicine as well, due to the need of the hour, and hence — Pandamart. The delivery company plans to keep on introducing more 'verticals' such as home chefs for home cooked meals and cloud kitchens to stay buoyant in the long term.
THE NEW WORLD OF HOMECOOKING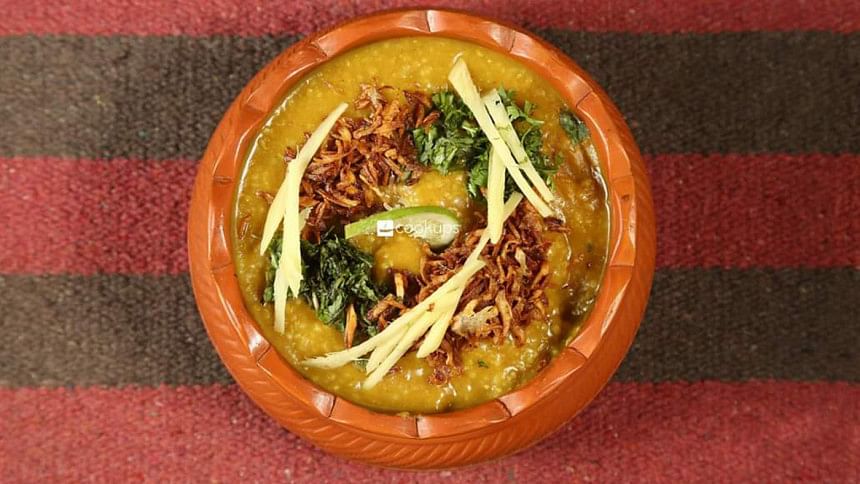 Over the past few years, the importance and health aspect of home cooked meals have come into public focus more and more, leading to less frequent consumption of restaurant food and increased spending on home-cooked meals. Realising a potential in that, many companies have emerged in the market, catering the healthy and homely. That is the story of Cookups, the Bangladeshi platform for home-cooked meals, as well.
The unique platform took the market by storm, but how has the modern, healthy, and homely platform been faring during Covid-19?
Namira Hossain, CEO and Co-Founder of Cookups had a lot to share. "The first week of the lockdown was difficult as we had to suspend operations. However, since then, things have changed and we have been back on board and running. We were quick to respond to the crisis not just in terms of products offered but also with our focus on quality — both in terms of hygiene and taste. We furbished our cooks with information regarding hygiene practices and gave multiple trainings to our riders on best practices. This earned the trust of our diners," she said.
It is common knowledge that most of the homecooks in Bangladesh are women, especially homemakers, who use this platform to be financially independent, while doing something that they love, and a lockdown definitely affected their livelihood, stripping away their primary means of earning.  Yet, "thankfully, things have improved, and now there is actually a greater demand for their food — safe home cooked meals," Hossain added.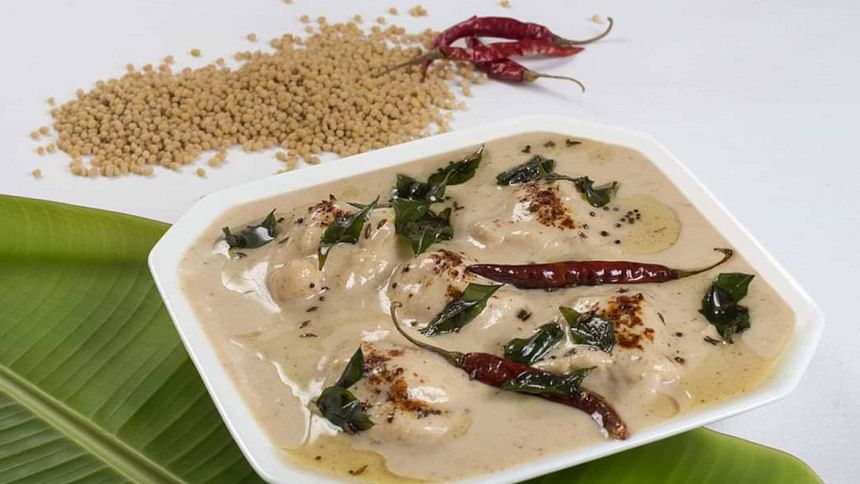 THE BLOW TO SUSTAINABILITY
Up until now, all the stories shared were that of struggles, but for the more established restaurants. But a large section of the restaurant business that was booming before the pandemic hit comprises of newbies. The reality is that much more difficult for them, with huge fixed costs; a cut-down on revenue and sales is yet another injury to add to the bruise.
We decided to speak to the owner of one such high-end restaurant, in the centre of the capital and discuss their strategy for survival through the pandemic.
Sausan Khan Moyeen is one of the partners at O' Play Restaurant, a new Italian cuisine venture that opened quite recently. She owns this restaurant, along with Navin Ahmed, Azrin Alom and Samira Hamid.
"Initially, we didn't know how to handle the situation, and since O' Play is a family restaurant, it was a bigger concern for us, as we couldn't take any risks with children. First, the big parties with large gathering were halted, then dine-in facilities were cancelled, and then finally, delivery was also stopped, because we couldn't track the staff properly and were unsure as to where they came from; an area under lockdown or not," Moyeen explained.
"Then, as the situation began to progress, we decided to do something about it. Our staff, who hadn't left, were asked to go through a 'two-week' quarantine process before joining back," she added.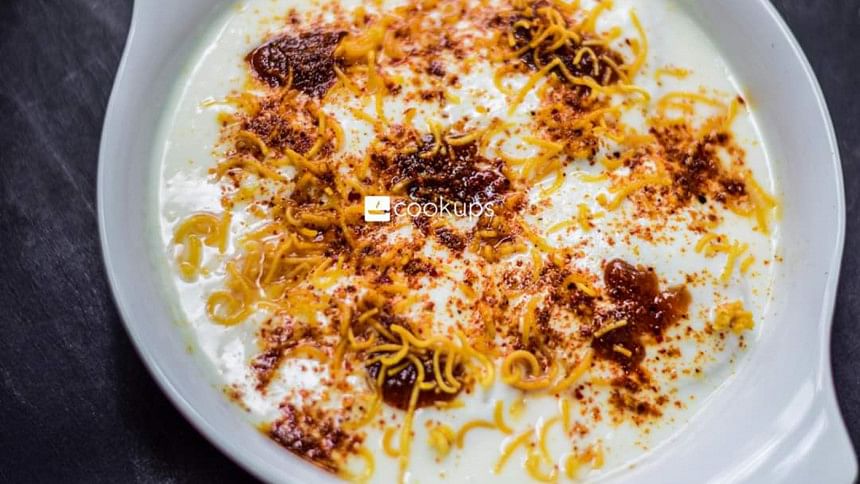 "And then we began our delivery services again, especially because there seems to be no quick end in sight to the pandemic. Meanwhile, we had to pay rent, utilities, taxes, wages — everything," the restaurateur elaborated her troubles. 
On how they have been able to cope through the pandemic, even with zero sales, Sausan was a bit sceptical about sustainability. "We have been able to pull through with personal funding, and since we are a partnership of four at O'play, it was convenient for the moment, because we all shared the liabilities equally. However, being an entrepreneur, I also know that this means our business is not sustainable, because spending personal money on business is not an efficient way to run it," she said. 
Given the current situation, the entrepreneur was naturally fearful of the future. "For a long-run solution, especially if the pandemic continues, we need government assistance and/or some sort of bail–out package. This is my second business and that's why I am still standing, I can't even bear to think about (the troubles of) others whose first business is restaurants." said the anxious entrepreneur.
HARD-HIT HOTELS
Hotels too are part of the restaurant industry, to the extent that these establishments have eateries operating within them. And hotels too, are feeling the same plight — along with a bunch of other hotel-related losses due to the plunge in the hospitality and tourism industry the world over.
Dine-in is out of question; some hotels are not even enthusiastic about offering takeaways and home deliveries.
Seeking anonymity, a staff from an upscale hotel in the city said, "By the time the first lockdown announcement was made in our country, there were barely any guests remaining. We have closed our kitchens. We are not yet keen on takeaways or home delivery either as it will be challenging to ensure the same premium quality and service."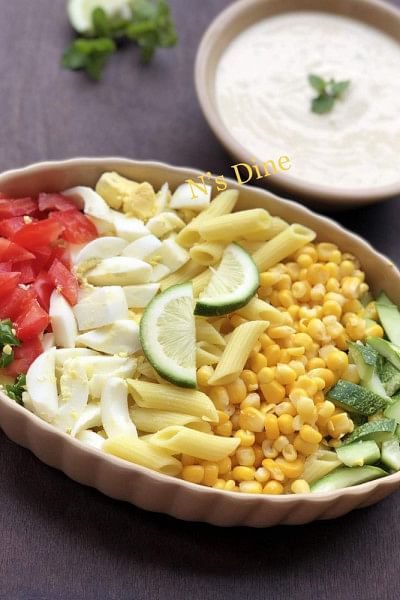 MAKING SENSE OF IT ALL
Times are bleak. The Food Talk, a reputable and exclusive Facebook group, is a mirror of all this. Taskin Rahman, the group's founder, says these are 'dark days' for his online community.
"Our group is extremely active during Ramadan. It is generally easy to start off vibrant conservations on food in this month. However, this year, even the very nature of conversations has changed," he said. "It is no longer, for example, about the 'best haleem in town' but rather 'who is delivering haleem in town!' That's not really a food-related question; it is a logistics-related question."  
He feels business has dropped substantially, even if one takes into account takeaways and delivery services.
"It calls for government intervention. If a chunk of restaurants shut down completely, imagine the effect it will have on the overall industry. Therefore, the government needs to provide protection for this sector," Rahman concluded.
After all, restaurants are not just about recreation and culture. It is also not simply limited to chefs, waiters, et al. It is also, directly or indirectly, about large suppliers and not-so-large butchers and farmers and everyone involved in the supply chain, and a whole range of other organisations surrounding the core ecosystem. The culinary industry encompasses a wider array of stakeholders and economic issues than meets the eye, and a majority of them are struggling through troubles of an unforeseen scale at the moment.
Photo: Foodpanda, Horse and Horse Patisserie, Sushi Samurai, Cookups, Air Kitchen