Memoirs of '71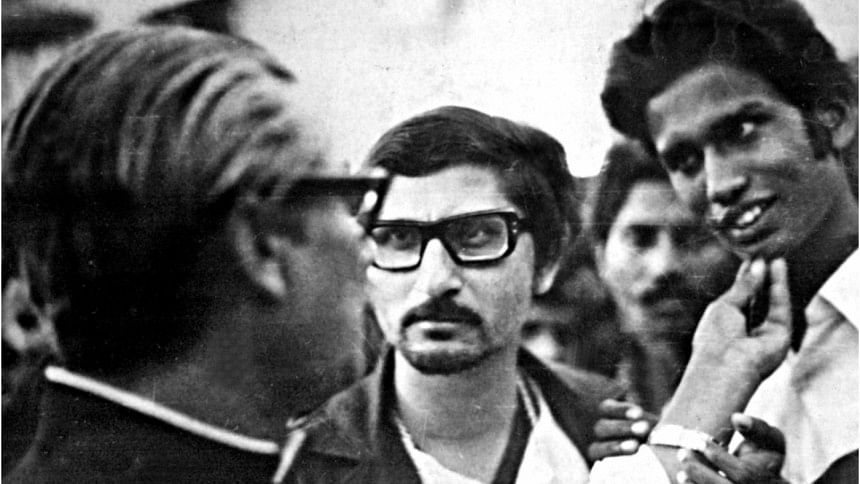 Ansary Begam, 68, the only sister between four brothers was an adored child in a West Bengal family. Born and brought up in the locale of Boro Tajpur, Hooghly, Kolkata, she never anticipated the atrocity her eyes would bear or the endowment of the chant, "Joy Bangla!"
She was the first woman in her village Boro Tajpur to have completed matriculation and move to Kolkata for pursuing higher education. When the everyday commute to the heart of Kolkata and got too difficult, her family a decided to send her to Dhaka to stay with her brother Abdul Bari and continue her college education. A decision that changed her life, forever!
On November of 1969, Ansary Begam with her mother, elder brother, younger brother, his wife and a very young daughter Sylvie arrived in Dhaka to help Ansary settle, in a short visit. At that time, Abdul Bari lived in Tejkunipara, Farmgate.
Having been in a different country altogether, they never anticipated the gravity of the situation that was prevalent in Dhaka. With each passing day the sparks continued to ignite in the hearts of Bengalis and it all combusted into an outburst from millions when the proverbial leader Bangabandhu Sheikh Mujibur Rahman, won a landslide victory in the elections of 1970. Ansary was safely tucked into her home, as her brother Abdul Bari joined million others in a jubilant crowd at Dhaka Race Course ground.
It was at that time, when Ansary's family realised how volatile the situation was but the consciousness came a little too late. Her brother's wife, who also arrived with her from West Bengal, was eight weeks pregnant and given the country's condition, it was not at all an ideal time to go back home. Tejkunipara became an exposed area at that time and every night they could hear noises of gunshot and cries. Trapped in helplessness and lack of security, they knew they had to move to a different location.
Stranded in a foreign country, Ansary felt complete despair even with two elder brothers next to her. They searched for shelter in a distant relative's house for few days, but eventually they asked them to leave when they themselves realised that sheltering an Indian family is potentially dangerous.
"We begged them to let us stay," recalled Ansary. "But it was of no use! Our faith in the Almighty never wavered though and so in a few days, we found ourselves shelter in another relative's house. She was married and her husband was at that time, an engineer in the department of roads and highways. He was a man of great honour, strength and kindness. They lived in a duplex home (Bagan Bari) at the Graphics Art Institute, Lalmatia and he welcomed Ansary and her family with open arms.
"None of us could have one bit of sound sleep on the night of 25 March," said Ansary, with a sigh. "Up until that point, I never realised whether I would live to see the next morning," she added.
With each passing second of the fateful night, fear crept in tighter. Ansary and her mother took turns in night prayer. It did stop for a moment during the earlier part of dawn but that was only the beginning of the most traumatic phase of her life.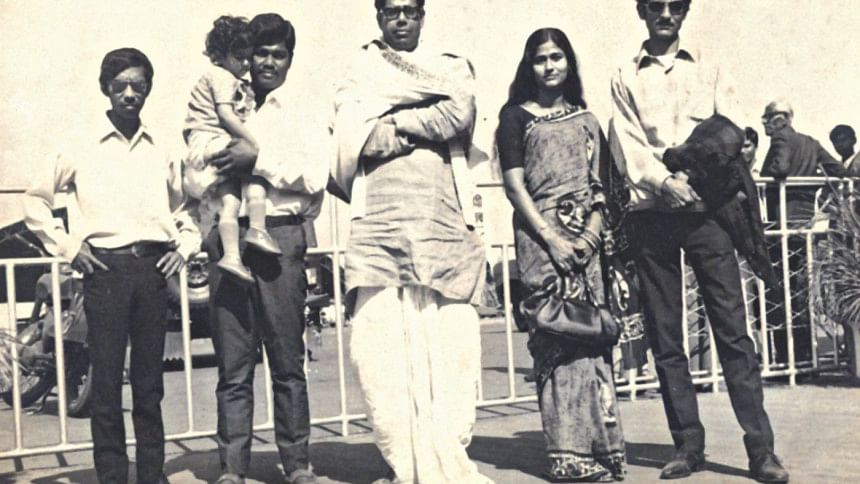 "My brother Abdul Bari was a tenacious soul. He felt caged staying within the home, not being able to join the armed struggle and leave the rest of his younger siblings and a mother at home, but he could no longer just sit tight."  Within a few weeks of the progression of war, he bought cameras and became a war photojournalist. He would be gone out all day in places we had no clue about and he would creep back home silently at late hours of the night. Mother would be worried and restless all day wondering about his whereabouts and soon enough he started bringing freedom fighters at odd hours of the day for a meal. Our brother-in-law never stopped him, in fact he encouraged my brother to help the freedom fighters in every way he can without risking his life. Albeit, at that time every move outside the safety of our home was a life risk," she said.
One quiet afternoon, without hesitation, a group of Pakistani soldiers marched into our home and picked Ansary's niece Sylvie into their arms. In the nine-month war that waged in Bangladesh, that day will always remain the most terrifying," Ansary said in a low, nervous tone. "I could feel my heart beating out of my chest as they looked at me and started speaking in Urdu." Ansary's brothers were all tall and handsome. As a young woman, she too was tall for her age. When her brother came into the garden slowly and calmly spoke to them in Urdu, they presumed them as Pakistani migrants.
"Chinta mat karo behen, aap mere desh me hain! Those words still ring in my ears," added Ansary.
The soldiers kept coming to their homes and their brother-in-law engaged in long hearty conversations. He was torn between keeping this façade and informing the freedom fighters. Yet, this pretense was what kept them safe.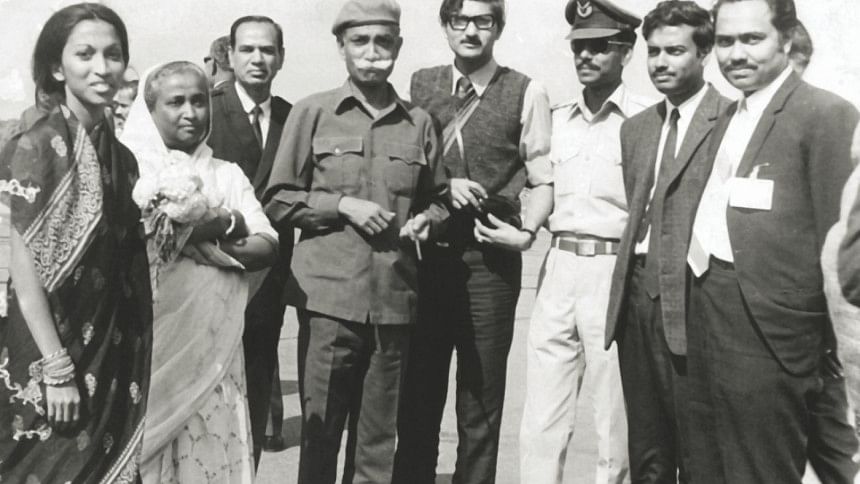 Caged within their homes, the only escape from the sense of utter anguish was playing cards and listening to the radio. At that time, the famous radio spokesperson was also a man from West Bengal, Debdulal Bandyopadhyay. This man kept the lights of hope up within the hearts of many with his reassuring words that was played day and night, informing us about the condition in different parts of our country.
Ansary's brother often warned them to not go to the rooftop, but when even the walls felt suffocating, they just went up for a breath of fresh air!
"Lorry after lorry of woman of all ages were brought to the campus of the graphic institute and shot without so much as flinch of their hands, and some days before shooting, they were raped," added Ansary.
Days progressed into weeks and finally months, they looked into fair distance of the horizon and barely saw any future for themselves. At last, Joy Bangla could be heard in every alley and from every mouth and when that happened, she finally appreciated the vigour and strong sense of freedom it carries.
Star Lifestyle sincerely thanks Ansary Begam for sharing her personal photo collection with us.