Mayasir's Eid wardrobe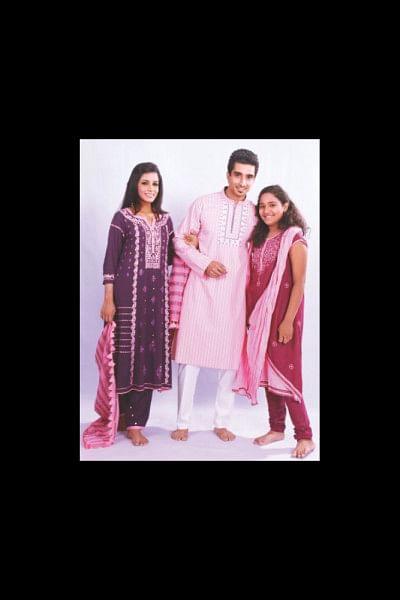 This Eid Mayasir's Maheen Khan is featuring designs that are contemporary with strong global feel but influenced by her rooted weaves and motifs. She uses hand crafted needle work embroidery, hand screen and wooden blocks in her pieces. Mayasir's fashion accessories are beautifully executed in pearls and semiprecious stones, in pure silver and metals. Alongside this they also feature top of the line children's wear.
While Maheen considers each of her designs to be striking and iconic in its own right, when pressed she points to her cotton embroidered tops, summers skirts or boho pants in jewel tones as eclectic statements.