Ekushey February with Sadakalo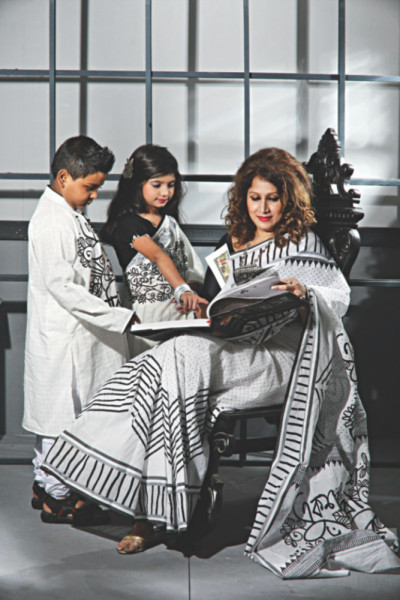 Sadakalo has always been sought after when it comes to their clothing lineup during the solemn month of February. This year's collection features lines from poet Anil Sarkar. Besides the saris, panjabis, shirts and t-shirts, Sadakalo is also featuring matching mother-daughter and father-son sets. The collection also includes the Bangla alphabet in block print, screen print and in embroidery.
Their new collection is available in all their outlets as well as their website.
For more information, please visit www.sadakalo.net or www.facebook.com/sadakalobangladesh