Trekking in Nepal: A guide
Trekking in Nepal can be a truly unforgettable experience, offering breathtaking mountain vistas, diverse cultures, and challenging hikes through some of the world's most beautiful landscapes. Here is a comprehensive guide to help you plan and prepare for your trek in Nepal.
Choose your trek
Nepal offers a wide range of trekking options, from short, easy hikes to multi-week expeditions. Popular treks include the Everest Base Camp Trek, Annapurna Circuit Trek, and Langtang Trek. Consider your fitness level, time availability, and desired level of difficulty when choosing a trek.
Obtain necessary permits
Some treks in Nepal require special permits. For example, the Everest Base Camp Trek and Annapurna Circuit Trek require TIMS (Trekkers' Information Management System) and ACAP (Annapurna Conservation Area Permit) permits, respectively. These can be obtained in Kathmandu or Pokhara.
Make travel arrangements
Nepal's main international airport is located in Kathmandu, where you can also find numerous domestic airports for internal flights. Once you arrive, consider hiring a guide or porter to help you navigate the trails, carry your equipment, and provide local knowledge.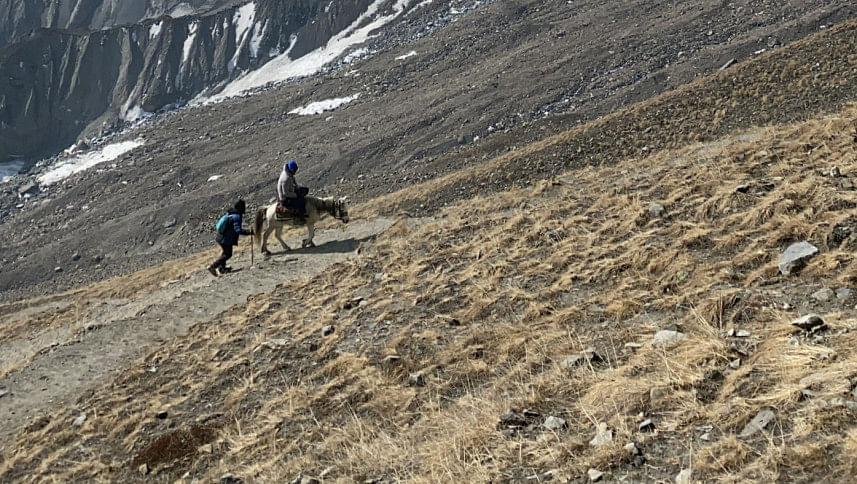 Get yourself physically and mentally prepared
Trekking in Nepal can be physically demanding, so it's essential to be in good shape before you go. Start a training programme several months before your trip, including cardio and strength training. Also, prepare yourself mentally for the challenges of trekking at a high altitude.
Pack accordingly
Pack lightweight, durable clothing and gear that can stand up to varying weather conditions. Be sure to bring warm clothing, a waterproof jacket and pants, a good pair of hiking boots, and a comfortable backpack. Make sure you also bring necessary personal items such as toiletries, a first aid kit, and enough cash.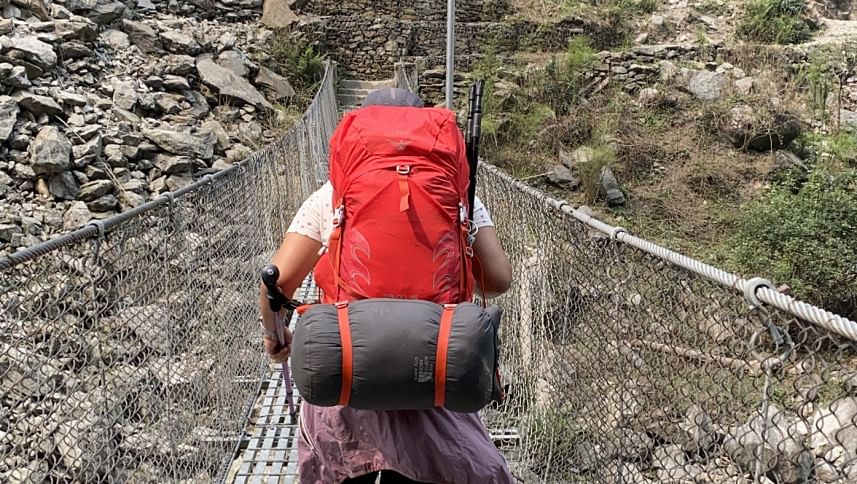 Be aware of altitude sickness
Altitude sickness can occur when ascending too quickly to high elevations. Symptoms include headache, fatigue, and nausea. To prevent altitude sickness, acclimatise slowly by taking rest days and staying hydrated.
Respect the local culture
Nepal is home to many different ethnic groups, each with its own customs and traditions. Be respectful of local practices and customs, and always ask permission before taking photographs of people or sacred sites.
Be prepared for emergencies
Nepal's rugged terrain and unpredictable weather can make trekking challenging, so it's important to be prepared for emergencies. Make sure you have travel insurance and a comprehensive first aid kit. Also, know the location of the nearest medical facilities.
By following these tips, you will be well on your way to a safe and enjoyable trek in Nepal. Remember to take the time to savour this amazing country's beauty and culture, and always be mindful of your impact on the environment.
Happy trekking!