Top 5 places to visit in Bogura
Bogura, the gateway to North Bengal, is an ancient land seeped in history and tradition. Although the township was created near the Karatoya River, the Jamuna River has enriched the district with small Char areas. If you want, you can easily spend two days leisurely exploring some of the historic sites of Bogura. Here are just the top 5 —
Mahasthangarh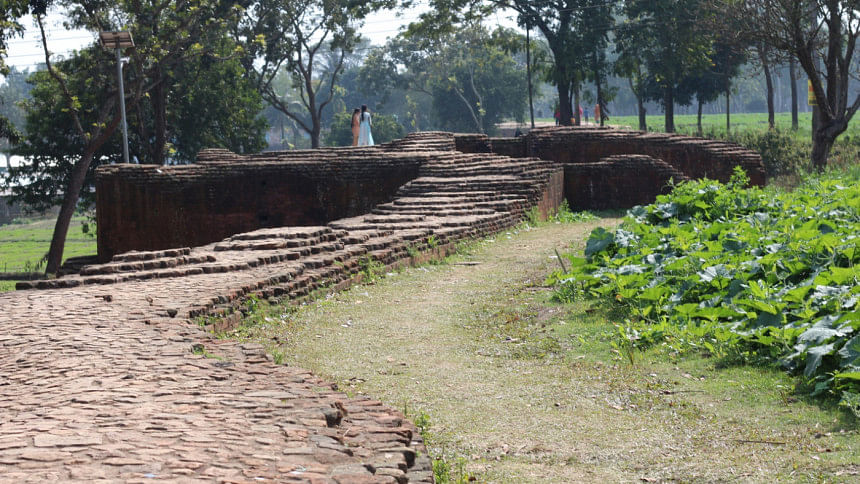 Mahasthangarh will welcome you as soon as you come to Bogura. It is one of the oldest archeological sites in Bangladesh. The place is just 18 km away from Satmatha, the heart of Bogura City. From here, you can travel around Mahasthangarh by CNG or auto rickshaw.
There are several historical places in Mahasthangarh. Among them, Gokul Medh or Behular Bashar Ghar is the most famous. There are also monuments such as Shah Sultan's Shrine, Khodar Pathar Bhita, Jiyat Kunda, Vasu Vihara, Govinda Bhita, the Archaeological Museum, Shila Devir Ghat, and Pasuram's Palace.
Dargah of Saibani Bibi
From Chelopara CNG Stand you can travel to the Saibani Bibi Dargah in Jorgacha Union of Sonatala Upazila. Founded in 1600 AD, this dargah was established on 12 acres of land. A dense green forest surrounds the Dargah. It seems that it is decorated with greenery and Saibani Bibi's dargah is situated right in the middle of it. This old dargah is an outstanding example of architecture, the highlights being the terracotta work.
Parul Tree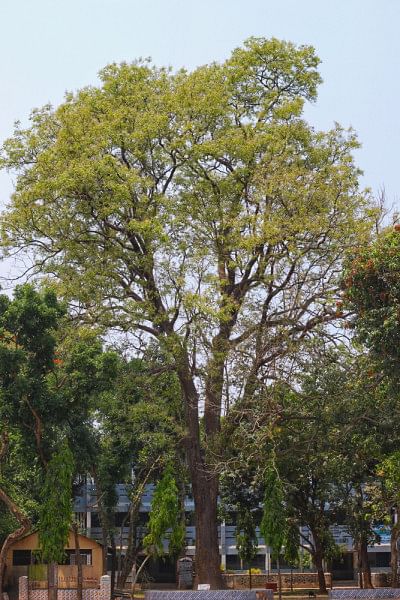 After visiting Saibani Bibi's Dargah, you can go visit the heart of Sonatala Upazila within just half an hour. A rare species of parul tree is standing there at the Government Nazir Akhtar College ground.
It is well known that few gatherings of freedom fighters were held under this tree during the Liberation War. Later, it has become a major spot for college-centered student politics and cultural practices.
Prem Jamuna Ghat
Sariakandi Upazila is on the bank of the Jamuna River in Bogura. The Growen Dam was built to protect Sariakandi from the erosion of the river, and this has become a top tourist spot in Bogura. Every year around 5 lakh visitors come from different areas to this ghat.
From Chelopara CNG stand in Bogura, you can directly come to this place for a CNG fare of Tk 60 per person.
Kherua Mosque
On the way from Bogura to Dhaka, you can visit the ancient site of Kherua Mosque, located in Sherpur Upazila, 20 km away from Bogura and just 1.5 km away from Dhunat-Dhaka highway junction point.
This 450-year-old mosque reflects a combination of Mughal and Sultanate architecture. Four minarets are connected with the mosque; a lot of terracotta work can be found here.
How to go to Bogura from Dhaka
Bogura city can be reached by direct bus from Dhaka's Gabtali Bus Stand or Mohakhali Bus Terminal, and by train from Kamlapur Railway Station or Airport Railway Station.
The bus fare ranges between Tk 600 and Tk 700 for non-AC; Tk 1250 and Tk 1600 for AC. You can come by train — Rangpur Express or Lalmoni Express. Non-AC fare is Tk 420 and AC fare is Tk 700.
You can stay at Hotel Momo Inn, Hotel Naz Garden, Tourist Motel (Banani More), Safeway Motel (Charmatha), Northway Motel (Colony Bazar), Century Motel (Charmatha), or Motel Castle MH (Matidali). The accommodation charges range between Tk 1000 and Tk 6,000 per night.