Love for the sea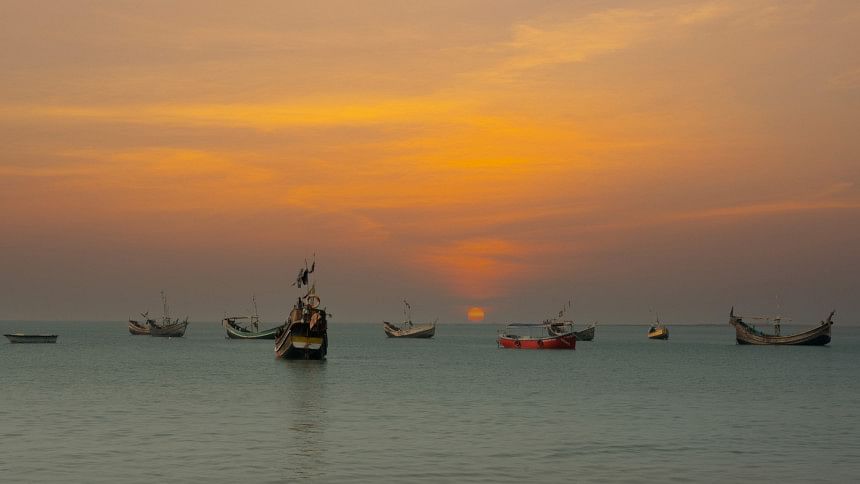 You open your eyes after an all-nighter, dreading that you are still stuck in a box of an apartment, strung along with the rest of the concrete jungle you call home. Whether it is your weekend or a weekday, the never-ending incessant drowning city noise makes you contemplate on life decisions that you made oh so eagerly through your naive young self.
Now that you look back, being a digital nomad does not seem like a bad idea compared to a job that makes you glued to your windowless cubicle. However, such drawbacks often take us back to the place or a memory lane of pleasant experiences we have managed to acquire. For many, their fond memories, if not unique, often start with Cox's Bazar. Yes, the national vacation spot in Bangladesh. Before you roll your eyes, it is undoubtedly an overrated place where most Bangladeshis have been for college, a vacation, a wedding, or a family trip.
But what exactly is so special about this "overrated" spot? The internet or ChatGpt will spout out the run-of-the-mill response; "It is a true natural wonder that catches the mind and inspires the soul with its 155 kilometres of unbroken shoreline." But how would you describe it? How would a backpacker describe it? Can you really define the experience when you first felt the salty air through your hair? Why is it so unique? What is it about Cox's Bazar that draws us back time and time again?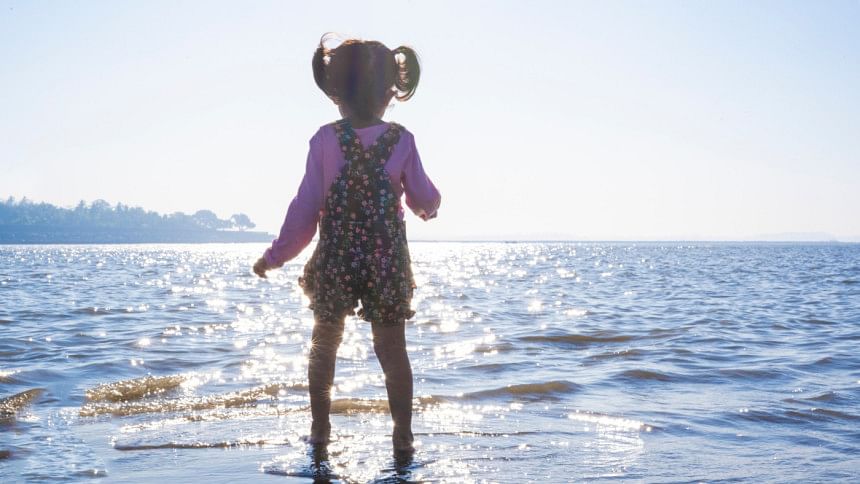 In simple words, it is the call of the sea. Not many can understand it but perhaps DonnaDeLong Matthews's poem 'Call of the Sea' paints the most accurate picture for this weary writer—
 ​​Once again, I hear the call

Even though the day is bleak and cold

It is here where I find comfort

for my beaten, weary soul

As I stroll the water's edge

The sand is chilling to my bare feet

The damp wind cuts to the bone

but it is here I choose to retreat
The sea's utter majesty grasps you most fortuitously. Some might compare a mountain's gargantuan beauty with the ocean's ceaseless ripples, forming hauntingly beautiful patterns. But why choose between the two? The distinctive terrain of Cox's Bazar is one feature that makes it stand out. Unbeknownst to seasonal tourists, the undiscovered grassy hills past the Himchori spot, facing the ever-raging waves of the Bay of Bengal on a cloudy day, are something to live for again and again. 
The sight of the seemingly limitless body of water stretching out to the horizon is breath-taking, and the sound of the waves breaking on the coast can reset one's perspective of being free. You cannot help but feel at peace and wonder whether you are strolling along the glistening soft, golden sandy beach, basking in the sun, or just gazing out at the water. Then there is the sea breeze, which carries a sense of freedom wherever it flows. It beckons you to set sail and explore the world beyond as it whispers tales of far-off locations and horizons. 
If you traverse beyond the local tourist spots, there is an entirely different Cox's Bazar waiting for you. Succulent local foods, like mungdi in a local market and various dishes of fish made by fishermen, are within the grasp of anyone willing to explore unconventionally.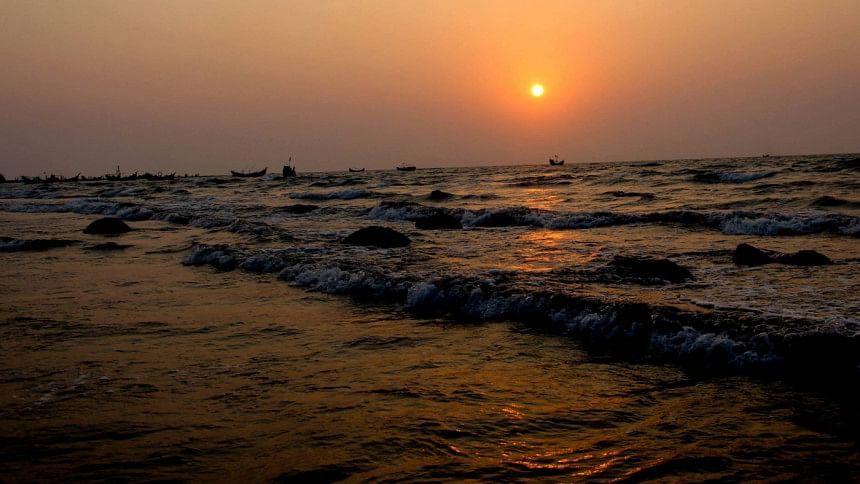 Speaking of exploring, lonely beaches are waiting to be explored, with no souls crowding the shimmering sunset. And if you have somehow managed to catch a glimpse of a full moon smiling upon the tranquil sea at night, then the view you experienced is nothing short of a scene straight from a Studio Ghibli's movie. The bay has faces that change with the season. Whether it is a cold winter night, a stormy early morning, or a calm spring afternoon, Cox's Bazar has something different for every other shade of the day and season.
Such experiences have pushed me far and beyond to get the life I have always wanted; to be free. Free of a cubicle, free to run to heed the enchanting call of the sea. Anyone can experience the instances mentioned above if one is willing to go out of one's comfort zone. 
Talk to locals; learn about the unheard places from people who live there besides being glued to Google, and who knows, you might have an enchanting experience of your own. The universe has a way of communicating, whether through a series of fortunate or unfortunate events, ambiguous signs, or sheer raw beauty. If you observe your surroundings, you will know.