Indian architect travels 85-km on foot to reach Bangladesh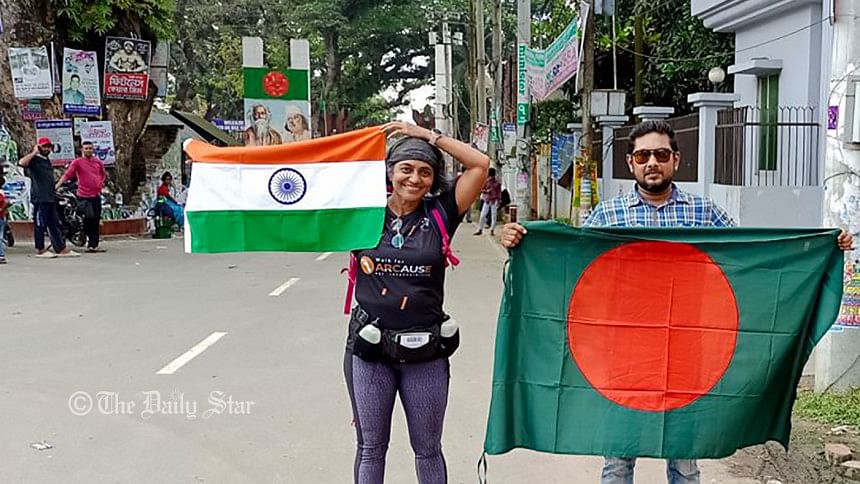 Kolkata-based architect Gita Balakrishnan reached Benapole border in Bangladesh today four days after she started her journey to Dhaka to enhance harmony between India and Bangladesh.
Gita started her journey from Benapole to Dhaka via Kalna Bridge and the Padma Bridge this afternoon. She will stay wherever the night falls, our Benapole correspondent reports.
If all goes well, Gita will reach Dhaka on November 7, 2022. Earlier, she had walked 1,700 km from Kolkata to Delhi.
She started her journey for Dhaka from Victoria in Kolkata on October 22 and reached Benapole International Check Post in Bangladesh this morning (October 26, 2022) after crossing an 84-km.
Deputy High Commissioner of Bangladesh Andalib Elias, and Director General Police, Coastal Security, Harmanprit Singh were present on October 22 when she started the journey.
Abu Syed Mustafa Ahmed, president of the Architect Regional Council, Asia, said in a message, "We wish her good luck and support."