Hajj: Chronicling the journey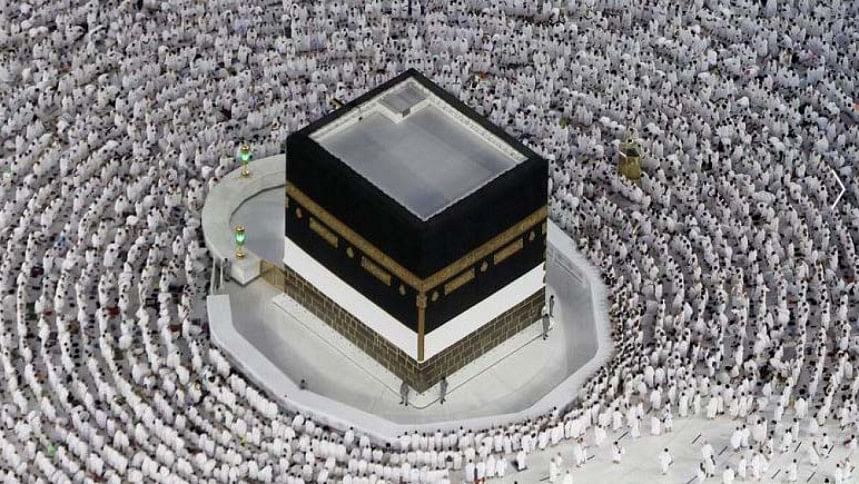 Every practicing Muslim wants to perform hajj – at least once in a lifetime since it's obligatory. Those, who are eligible for performing this compulsory ritual of Islam, wait for a suitable opportunity to make this holy journey.
Like others, I have been planning for hajj as well. 
The opportunity came all on a sudden. When the agency confirmed that my husband and I can perform hajj this year, I was overwhelmed and offered shukria to Allah (SWT) for giving us the opportunity.  
On the day of our hajj flight, we made the intention and supplications for Umrah that would commence our journey as pilgrims (went into the state of Ihram).
After a smooth hajj flight, we reached Makkah from Jeddah airport.
We had dinner at our hotel and then made our way to Masjid Al-Haram for performing Umrah. After a 5/6-minute walk, we reached there. I had taken a lot of preparation to offer some dua when I first see the Kaaba. I entered, stood in front of Kaaba. I became speechless, was shaking and forgot everything that I had planned. I couldn't believe I was standing, facing the central point of everyday prayer. No words can describe this joy, gratefulness and excitement.
Within a few seconds, I gathered myself and offered my dua facing the Kaaba.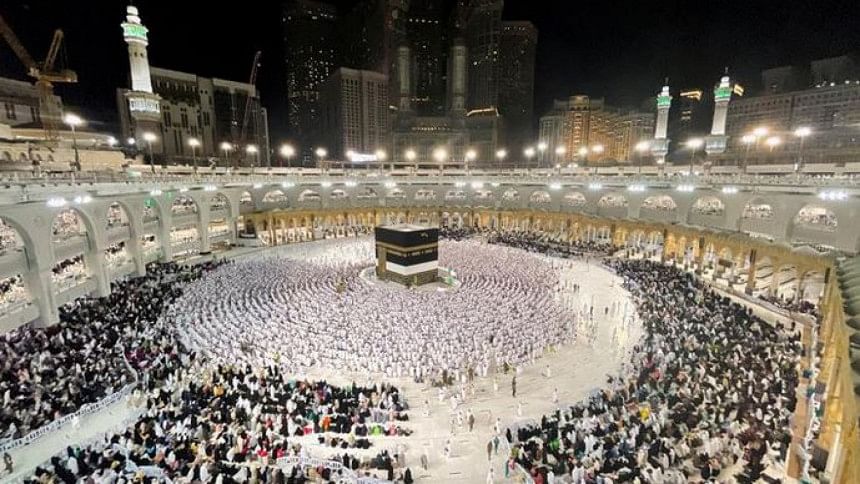 Then, we started Tawaf (moving in a circular motion towards one direction). I was walking with the Kaaba to my left, holding my husband's hand. What can be more beautiful than this? I offered thanks for Allah's blessings, for giving me the opportunity to have this glorious experience. Later, we performed sai.
After Umrah, people want to do as much as Tawaf, prayers, recite the Quran and zikr. I also tried my best to engage myself in these activities for the next few days until the rituals of the main hajj began.
Activities for the main part of the hajj start on the 8th day of Dhu al-Hijjah. On that day, we took Ihram again for performing the main hajj and went to Mina where we spent the night in tents – women and children in one part and men in another. This time the number of hajjis were less than half of the usual number.
The next day, we went to Arafat, which is an important part of hajj. This is where hajjis gather to pray to Allah (SWT) and ask for his mercy, forgiveness, and the strength to be guided towards a faithful life. Arafat is the place where Prophet Muhammad (PBUH) gave his last sermon to those who were present at hajj with him.
There was scorching heat in Arafat. We were given an air-conditioned tent to stay and make dua.
People usually raise their hands and pray in Arafat – a place where you can feel connected to God through prayers.
Pilgrims were also seen here and there around the tents separately facing the Kaaba and making dua.
After staying at Arafat till sunset, we proceeded towards Muzdalifah, an area that's about 9 kms from Arafat by bus. But unfortunately, we were lost. After being on the road for hours, we found a place in Muzdalifah to spend the night. 
We slept under the open sky in Muzdalifah, placing a mat on the ground like millions of other pilgrims.
But before sleeping, we gathered small pebbles and stones that we needed for Jamarat the following day. 
The next day, we left Muzdalifah after Fazr and started for Jamarat by bus where we had to throw seven stones, which is a symbolic act of stoning the devil. Then, we returned to Makkah.
On our behalf, a local bank completed Qurbani for us and after they confirmed, my husband shaved his head and left Ihram. He also trimmed my hair as part of the hajj rituals.
After a one-hour rest, we went to Masjid Al-Haram and made Tawaf and Sai again.
We returned to Mina for two days, for Jamarat, before our five-day hajj came to an end. During these rituals, we had to walk quite a bit. It is very important to stay fit when you're performing hajj.
Hajj is a spiritual journey of a lifetime. It is the most beautiful journey for establishing fraternity among people of different nationalities.
On 13th Dhu al-Hijjah, we completed the mandatory activities of hajj with the farewell Tawaf. May Allah accept our hajj.