Common travel mistakes while making hotel bookings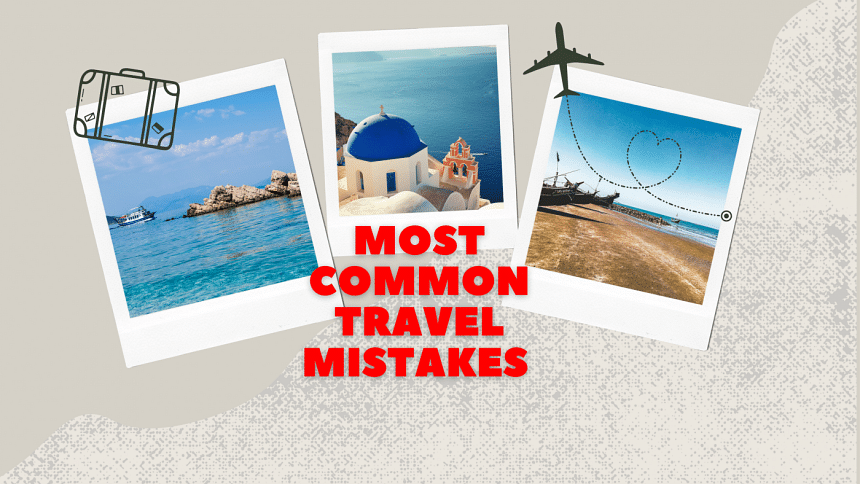 Making hotel reservations have become easier and yet, people still tend to make mistakes. To avoid this, we spoke to a popular hotel chain employee, who shared her experience about common travel slip-ups they have seen people make again and again, and how avoiding these can expedite standard procedures for them and make it easier for hotels to serve them. 
Booking through third-party websites
After being in the hospitality industry for long years and working at a popular hotel that saw sold-out status almost every day during peak season, if there's one most common mistake this employee has seen, it is this — 
People book through third-party websites that often demand pre-payment and then book them into hotels that do not have rooms to spare. Some even make phony claims that hotels can help with a refund, in case of problems on site, but that is not true, because most hotels are not even sent that money, to begin with. 
This employee recommends you book directly through the hotel by calling them. Some hotels can match third-party discounts and have better cancellation policies.
Paying extra to purchase a free-cancellation policy
Some people use third-party websites to buy the fully refundable option from them, in case things go wrong. While this is an infinitely more prudent approach to buying hotel nights from a third party, it can drive up costs by as much as a few thousand takas. This feels even more unnecessary as plenty of hotels usually have a same-day cancellation policy absolutely free of charge.
Not joining loyalty programmes
Frequent travellers often underestimate the perks a loyalty programme from a good hotel can get you. Establishments such as Marriott, Hilton, and Choice Hotels have a range of hotels around the world and one has a chance to earn enough points for free rooms and gift cards. 
Not only are loyalty members treated like VIPs, but are also eligible for perks such as discounted rates, free suite upgrades, and free early check-ins/late check-outs.
Trying to use someone else's credit card
Unless the hotel has received a card owner's authorisation form from the actual owner, you cannot use someone else's card in hotels. This is because, in case of unethical usage, a card owner could file a charge-back request from the bank. If the bank finds that the card has indeed been used by someone else, they are within their rights to demand a refund from the hotel — a situation that hotels would definitely wish to steer clear of.
Complaining at the last second
No point complaining about your room at checkout, when all that's left is to hand in the keys and leave. If you find anything wrong with your room, it is best to speak out right at the beginning. Most issues can be fixed right away by hotel staff and you may even get an upgrade for your troubles in the process.