10 essentials for any winter trip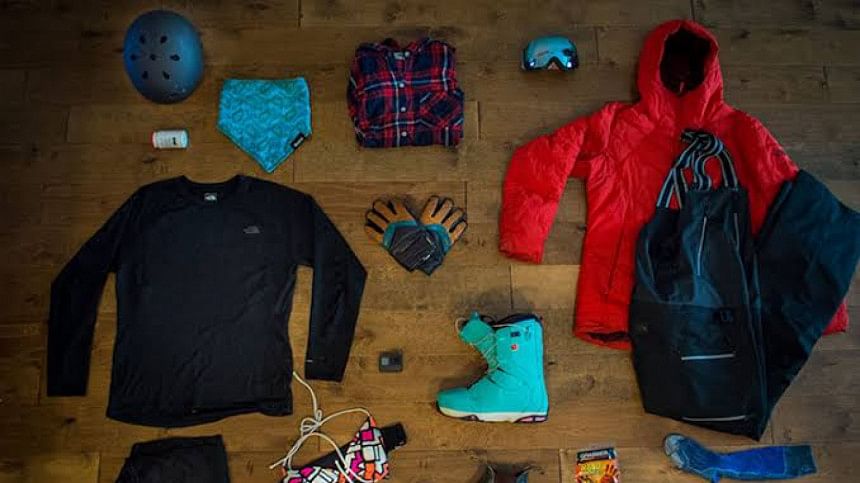 There is something magical about day trips during winter until you realise that there are a number of things you will need to be mindful of. Sure, you do not need to worry about the heat or sweating and that itself is a very charming proposition but you would still need a few essentials that will make sure that the trip goes as smoothly as possible.
Appropriate layers
We know Dhaka winters are not as cold as their Western counterpart but that does not mean you do not need proper layers. Plus, the wind can be really nasty during day trips. So, we would recommend a jacket with a comparatively thin layer of sweater underneath it.
A beanie
Sunlight, although scarce, would still be a prevalent theme in your day trip. Couple that with cold wind and suddenly a beanie seems like an absolute lifesaver. Not only will it protect your hair from the sun, but also your ears from the cold wind. A win-win! 
Boots and socks
Good footwear can carry you a long way during a day trip and boots are ideal for winter. Couple that with a funky pair of socks that's visible through the fold of your pants and you are bound to be the most fashionable person on the trip.
Gloves
Keeping your hands warm during winter is just as vital as keeping the rest of your body warm. Winters outside of Dhaka can get notoriously cold and honestly cold hands can be really uncomfortable.
Chapstick
If there is anything more annoying than cold hands, it's chapped lips. They are uncomfortable, they hurt, and they make you look bad. A tiny chapstick will create a world of difference.
Moisturisers
Moisturising is more vital during winter than at any other time of the year. A pocket-sized moisturiser is exactly what you need to prevent your skin from drying up too much.
Sunscreen
Just because the sun is covered up, does not mean it's not there. Harmful UV rays are always present so keeping sunscreen on you would be handy for everyone on the trip.
Thermos 
No winter trip is complete without tea and you should always have some on you in your trusty thermos.
Blanket
Winter and blanket, just thinking about it makes you feel warm. A blanket would honestly be your best friend during the trip and you can wrap yourself up unapologetically and be cosy whenever you want.
Powerbank
An essentials list will not be an essentials list without a power bank. It's an absolute godsend as it gives much-needed juice to your devices when you need it the most. Everyone on the trip would thank us for this entry.