Are you the perfect couple? 6 signs that say you are compatible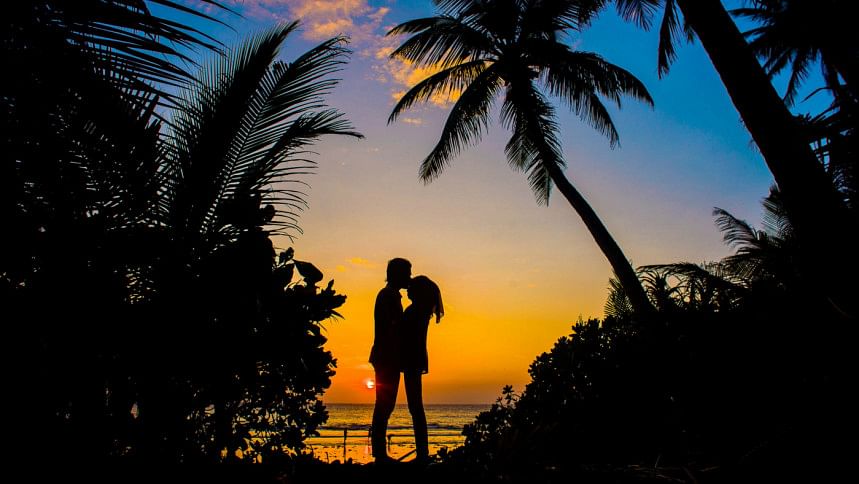 True compatibility is like the elusive golden snitch we're all chasing in this Quidditch match called love. It's the Spotify playlist that magically captures all your moods, the pizza toppings that agree with your taste buds, and the Wi-Fi connection that never lags while you're streaming your life away.
Still not sure? Well, here are 6 signs that hopefully reaffirm you are in the right place with the right one.
Understanding each other: Love language we all need!
Picture this — you're spilling your guts about the existential crisis triggered by your most recent Netflix binge, and instead of a blank stare, you get a nuanced reply, full of empathy and understanding. In that moment, you realise you're not speaking to a brick wall, but to a person who genuinely gets you. It's like talking to Google Assistant, but with emotions and without the creepy feeling that all your info is being dumped on the internet for the lowest advertising bidder.
Mutual growth and unyielding support: Your personal life coach
In the great football game of life, you're not just passively sitting on the bench, Instagramming a half-eaten burger. No! You and your partner are on the field, actively coaching each other toward greatness. If you're feeling like Rocky and your partner is your Mickey, you're onto something beautiful. After all, growth isn't just for houseplants and Silicon Valley start-ups.
Shared passions: More than just #couplegoals
Shared passions in a relationship are like the extra cheese on a pizza — totally unnecessary according to some, but the ultimate game-changer for others. Whether it's both of you fanboying/fangirling over the same anime or passionately debating the merits of trekking over beach holidays, this shared enthusiasm is the secret sauce that keeps the relationship from going stale. It's not just about surviving; it's about thriving, baby!
Effortless communication: Where words become superfluous
Good communication in a compatible relationship is like a well-scripted Aaron Sorkin movie — snappy, insightful, and no one's talking just to hear their own voice. If you can hash out complex issues with the same ease as ordering your favourite Thai food — extra spicy, hold the peanuts — then you've crossed a crucial compatibility checkpoint.
Shared laughter: The soundtrack of a happy relationship
If laughter were a Spotify playlist, you'd both be jamming to it on loop. The punchlines land, the inside jokes pile up, and laughter is a comforting background score even in awkward moments. If you find yourselves laughing together as easily as you breathe, you're not just lovers or partners, you are soul comedians.
The compatibility gospel
You see, when the relationship stars align, it's not just about avoiding red flags or learning to put up with your partner's weird obsession with collecting refrigerator magnets from every country. No siree! It's about living your best life with someone who not only adds chapters to your story but also highlights, underlines, and puts little heart emojis in the margins.
So, if you find yourself nodding along, scrolling through this like it's your personal checklist, know this — you've caught that golden snitch, and you're winning the relationship game.
Here's to the couples who don't just make do, but make magic. May your life be full of shared hashtags, synchronised Netflix binges, and a lifetime supply of inside jokes!