Which colour suits your zodiac the best?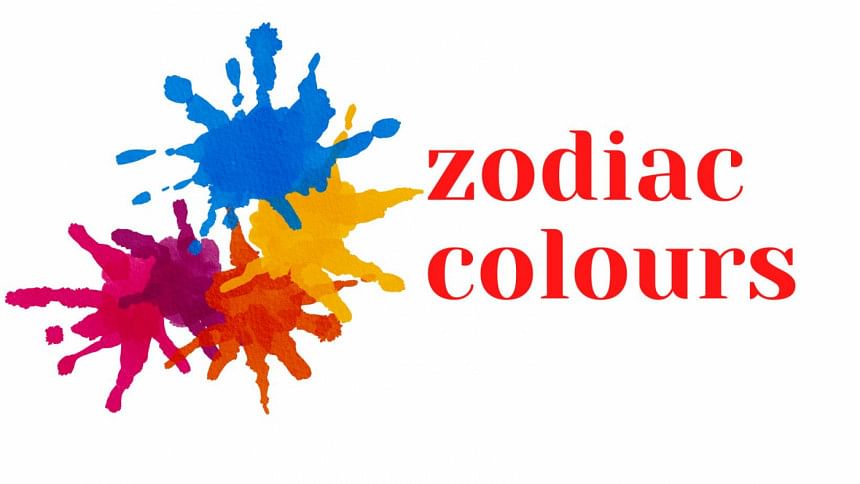 We are surrounded by colours all the time; they have an impression on how we see the world around us. Hence, is it not better to know the ones that act in our favour? Here is a short list of 'lucky colours' based on your Zodiac sign.
Red for Aries (Mar 20th - April 21st)
The colour red is omnipresent, just like their persona. It is a symbol of energy, passion and power. Aries rules over planet mars but beware, they tend to be a natural ruler of hearts as well.
Green for Taurus (April 20 - May 20)
Nature and spirituality are organic drivers for Taurus. They relate to the greeneries and nature's gift the most and rely on universal energies to bring them prosperity. They are the biggest fans of self-growth and self- reliance. Therefore, green articulates these qualities perfectly.
Yellow for Gemini (May 21 to June 21)
Like the sun, Gemini believes in uplifting spirits and inspiring lives. Yellow is a lively colour that elevates one's mood instantly. This shade not only ignites one's intellect but also mental stamina.
White and Silver for Cancer (June 22 - July 22)
Cancerians are the rulers of the moon. Just like the moon, white and silver are their strengths as they represent the clarity of intuition. These individuals are very prone to their gut feeling and tend to listen to it at the toughest of times. Hence, white and silver are their lucky colours.
Gold for Leo (July 23rd - August 22nd)
For Leo, all that glitters is gold. They are lavish individuals who believe in going big and doing everything they need to attain what they want. Positive and self-confident by heart, their king-maker attitude reflects the true gist of gold.
Green and Brown for Virgo (August 23 - Sept 22)
If two words could describe Virgo, they would be grounded and composed. These individuals thrive when exposed to green and brown because they know it indicates their relationship with self-improvement. So, green and brown can be claimed as their comforting colours.
Pink and Blue for Libra (Sept 23 - Oct 23)
Librans, as it is, choose to be subtle and balanced. Pink and Blue enables Librans to portray their true selves and help them create an environment where peace can flourish. These individuals believe in being calm and composed for the greater good and these colours aid in that.
Black for Scorpio (Oct 23 - Nov 22nd)
Scorpions manifest the colour black in multiple ways. They tend to believe in hardcore transformation and prevailing on the darker end of the spectrum. They are confident, focused and determined in nature. Black helps them channel all these qualities at once.
Purple for Sagittarius (Nov 22nd - Dec 21st)
The colour purple is a symbol for openness and naturally positive vibes. These individuals believe in expanding their horizons and trying out new things on a regular basis. Purple not only enables it but brings in good luck for future endeavours.
Brown and Grey for Capricorn (Dec 21st - Jan 20th)
Capricorns are the biggest believers of traditionalism and institutionalism. They are firm but reliable to their core. Brown and grey help them accumulate energies that align with their goal of getting things done in a chronological yet perfect manner.
Blue for Aquarius (Jan 20 - Feb 18)
Blue is an indicator of purity. However, in the case of Aquarius, it is not only purity but playfulness and the knack of trying new things out. This colour helps the aquarians visualise their creative side. Not to mention, they rule Uranus like they rule the imaginative angle.
Light Green for Pisces (Feb 19 - March 20)
Pisceans are the most foreseeable advocates of mental health and healing. So, which colour beats the control of these vices? Light green trumps it all. A present yet not overpowering colour like this only helps an individual rejuvenate and restart.