The Weekly Tarot Forecast (17 - 23 January)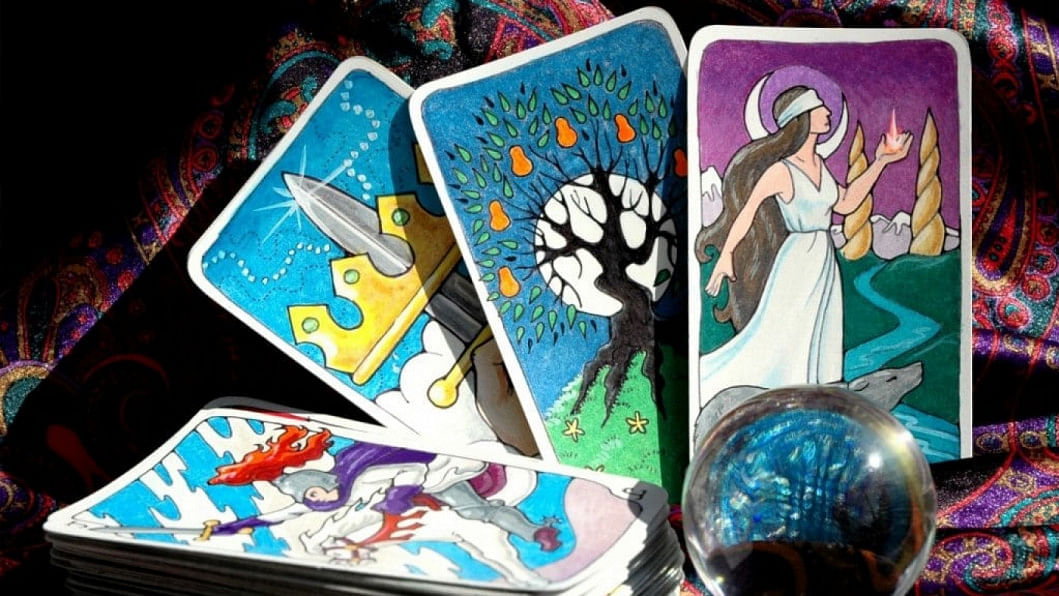 Life is pretty complicated, right? Did you ever wish that you had a tool that could give you an objective look into your life? Something that could help you unravel life's greater mysteries, or give you some kind of insight or clarity? Well, tarot is a tool for doing exactly that. Many people shy away from tarot cards, thinking it is about fortune telling and that those who do it are charlatans.
Tarot is a rich and profound tool that helps you attune to your own subconscious through the use of colours, imagery and symbolism. It is a deck of 78 cards which depict the entirety of the human experience. From the overarching complex themes of our lives to the day-to-day situations, such as emotions, thoughts and words, finances and motivations and beliefs - all of these are depicted in the tarot cards. The most amazing thing about tarot is that it can offer you a glimpse into the future.
But remember, nothing is written in stone. You have the free will to direct your own fate. Curious to see how it works? Try this for yourself.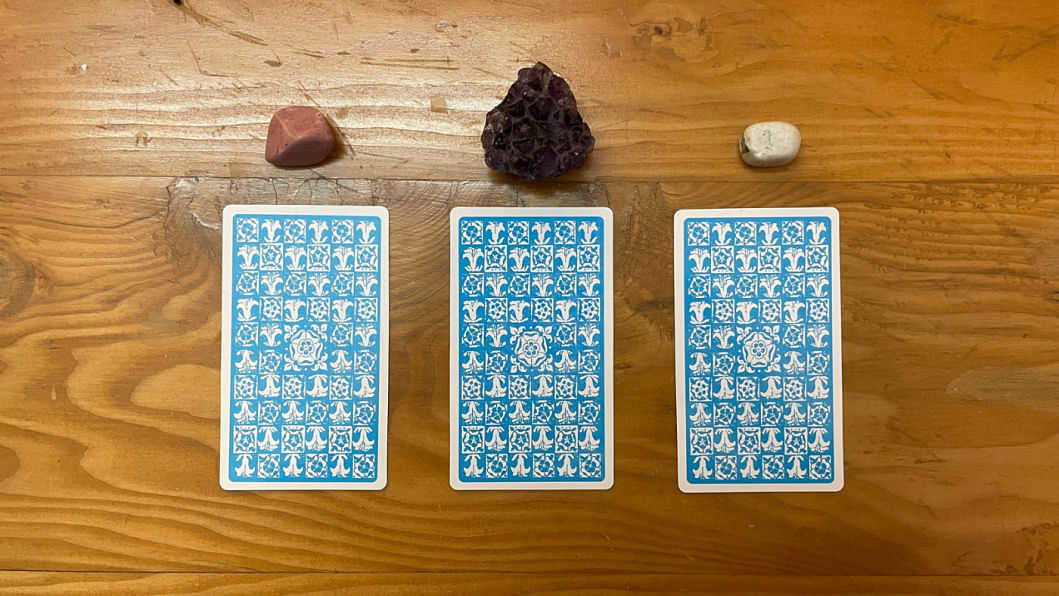 Here's how this works:

First, ask yourself this: "How can I work with the energies of the week of 17 January – 23 January?"

Close your eyes. Take a deep breath.

Choose a card or crystal in the picture above. There is no right or wrong answer. Just your intuition guiding you.

This card will be your tarot card for the week.

Your reveal is in the picture below. The picture shows what your card is, and the reading for each card is written below.
This is a general reading for the week of 17 - 23 January, 2023.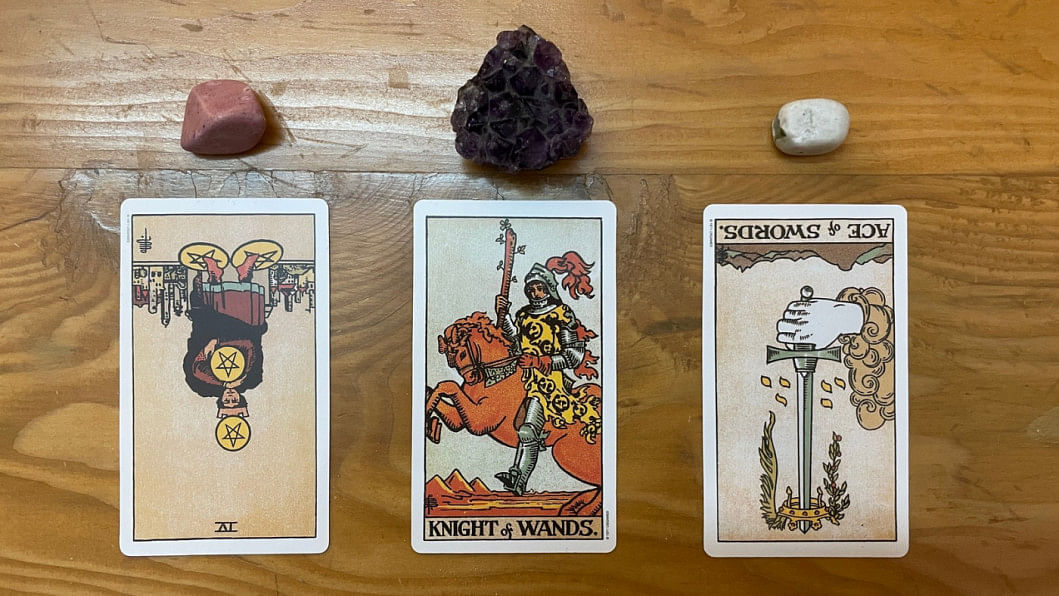 Crystals (left - right) - Rhodonite, Amethyst, Moonstone.
Deck used: The Original Rider Waite Tarot Deck
Four of Pentacles Reversed
If there is a gnawing voice in your head that is telling you to get more responsible and grounded, this is the week to take action on this. What are you holding on to so tightly? Your feelings of instability lay in the past, they do not need to affect your present. Use this week to give yourself ways of feeling stable. Balance your books, stick to a routine, and save money. Do the things your future self will thank you for. At the same time, this could also be an opportunity for you to examine your attachments. When do you turn to your indulgences for comfort? Are these indulgences helping you or harming you? If something is not feeling stable, it is not right for you. Affirmation: I am stable.
Knight of Wands
It feels like you are bursting with enthusiasm and energy. And this is probably a welcome respite after the dreariness of winter and the planetary retrogrades sapped our energy for the past few months. There is a renewed motivation and passion towards your projects. This is not a time to get stuck in the details, but it is definitely the time to take inspired action on your goals. You are at your most exuberant and charismatic right now. Use this energy to win supporters and followers. Be courageous and dynamic. Embrace your own evolution and knowledge as you get others involved in your cause. Find a way to channel your energy as you will have a lot of it. Use this week to seek progress, not perfection. Build the momentum you desire and have unshakeable faith in your own self. What you are seeking is seeking you. Affirmation: I am open to new adventure.
Ace of Swords Reversed
You can breathe a sigh of relief that the Mercury Retrograde is coming to an end soon, however the feeling of a lack of mental clarity or fog may still prevail for some time. To work through this, spend some time on journaling this week. Through the practice, you may be able to unravel your thought processes and receive new insight. If there is a truth you are denying to yourself, this could be a good time to bring it to conscious awareness. You may also want to share this insight with others, but now is not the time. Mull this thought over in your mind. You are still not done processing it. There is a lot of power in privacy and sometimes it is just not the time to have difficult conversations. Once you have sorted out the issue for yourself, go ahead and seek to resolve matters. Avoid making inflammatory remarks. Your objective is cooperation, not to control. Affirmation: I seek resolution.