Weekly Ramadan planner to make your life easier
The few days before Ramadan can sometimes be more hectic than the first day of Ramadan itself with so much to prepare for in such little time. With weekly and daily goals set in writing, it can be a little bit more helpful and can prepare you well ahead so you can step into the Holy Month with a clear mind ready for actions.
Week 1
Health Check
To give your mind and body time to adjust to the Ramadan routine, it is good to take it slow the first week and not overwork yourself. Try to do light stretches every day before going to bed and right before Iftar. It will help add some mobility to your body which might otherwise become too stiff. Light stretching will also help to improve blood circulation and will help your body be more agile through the rest of the day.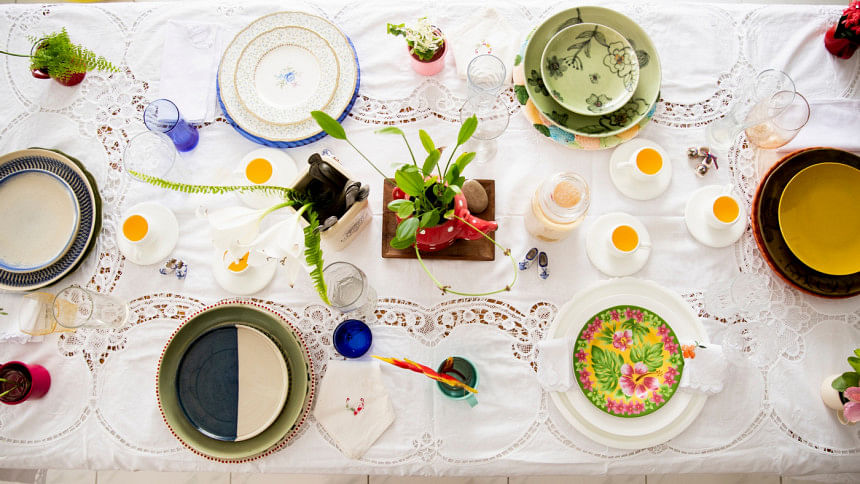 Day 1
Meal Prep
The first Ramadan is always special and a table adorned with food is the one of the best ways to start!
Map out a meal plan for the weeks ahead, which will save you tonnes of time every day that can be redirected towards other tasks.
Make sure to include something special for the weekends, and a variety of choices for the rest of the week. Looking back, you will be glad to have made the list, especially if you find yourself short on time and out of ideas.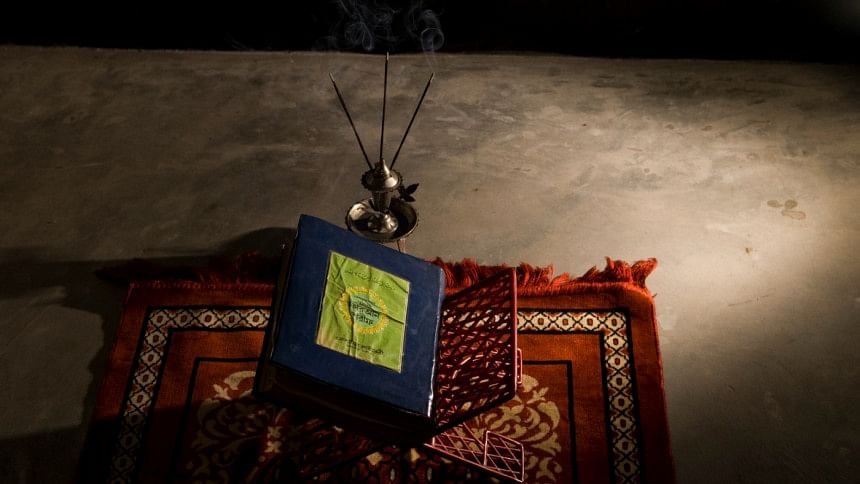 Day 2
A Ramadan Kit
This is for everyone who has to venture out every morning, be it for school or work. As COVID-19 is slowing its tracts in Bangladesh and restrictions are being lifted, more and more of us have to head out again, often for long days.
A Ramadan kit helps you keep your ground and stay focused even while you are away from the calm of your home.
Prepare a small bag or pouch with a foldable prayer mat, a book of prayers, a small bottle of water and some dates.
It will help to motivate you throughout the day to complete your daily prayers and follow up with your prayers.
Having some water and dates are also a good idea in case you find yourself stuck in traffic or on the roads during iftar time.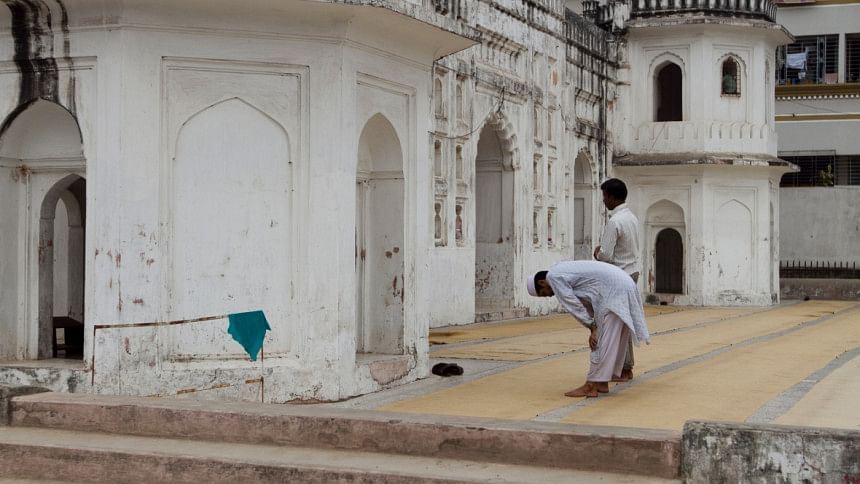 Day 3
A prayer checklist
Whether you prefer a manual checklist in your notebook, or a digital one in your phone, they are great at making sure you say your daily supplications, more so in the month of Ramadan.
In case you tend to forget, you can always set an alarm or reminder. This will help you take a few minutes every day to complete your supplications, or maybe even learn new ones in the process!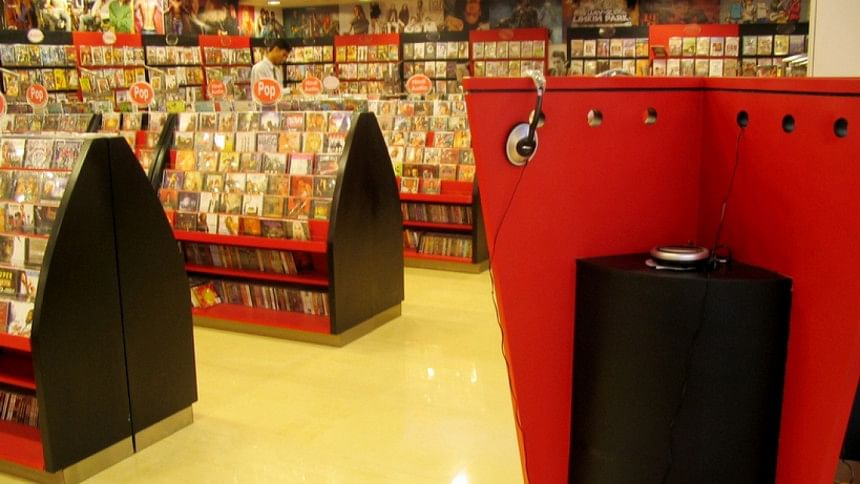 Day 4
Audiobooks
For most people, countless hours are spent daily stuck in traffic. While there are many things one can do to pass that time, plugging in our earphones is usually the first idea. This Ramadan, why not turn to audio books instead?
There are hundreds to pick and choose from depending on what you wish to learn this year, or focus more on. For some it is learning the Quran, while others want to learn about the lives of our Prophets.
There isn't a better month to do it, and all those hours stuck in a vehicle will seem more bearable while reaping benefits simultaneously. This is an easy way to learn and understand more about Islam, especially for everyone who finds it hard to carve out time for these activities daily.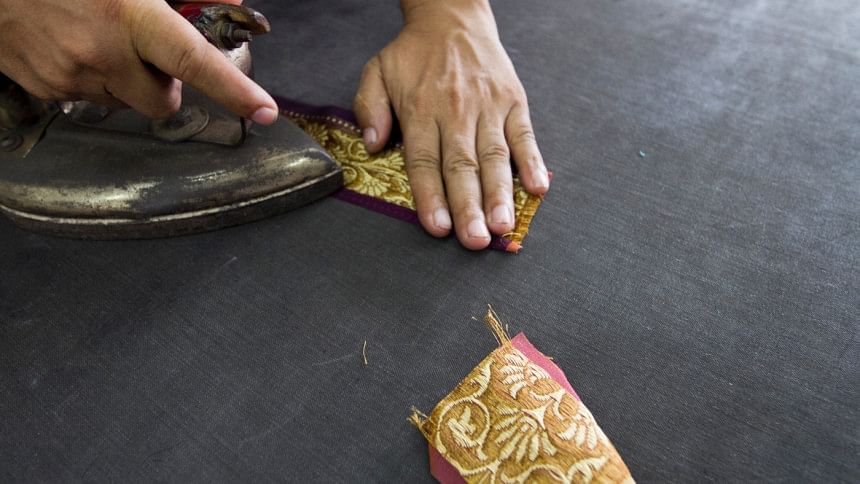 Day 5
Fashion Frolicking
A little too early to pick out your dresses? Think again. Tailors start receiving orders for Eid a lot before Ramadan nowadays, so the earliest start gives you the best chances of a well-tailored suit.
If you have your outfits purchased, drop them now! If not, start looking and make sure to let your tailor know ahead of time when you will be sending your clothes and when you expect them.
Tailors too will be overwhelmed during this time, so an early heads-up will help them too!
Day 6
A Special Friday Feast
Fridays are always special, even more so in this Holy month. While we might get super busy, there is one special task to be performed — the act of giving.
Treat your neighbourhood helpers, chauffeurs, guards, and everyone else around who helps to make life so much easier, to an iftar with their families. It is a great way to form new bonds and get to know the people behind their professions.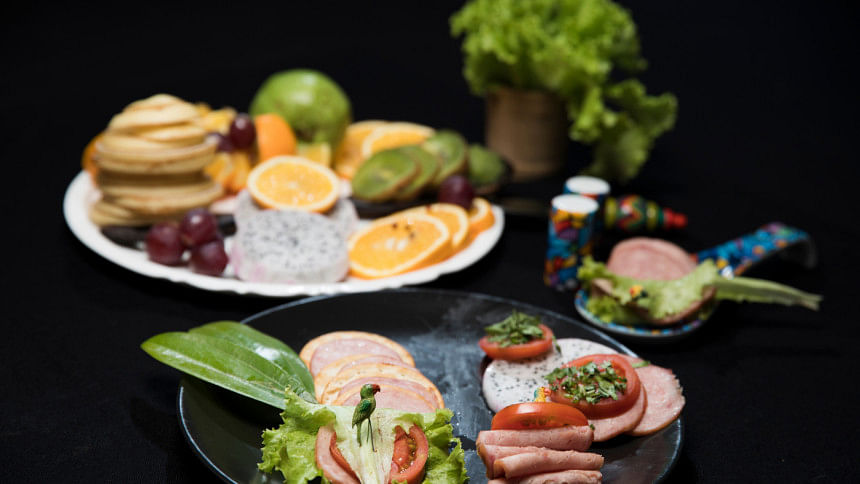 Day 7
Family Time
While the weekend lasts and the first week of Ramadan ends, this is the best time to host an iftar or sehri for your close ones.
Rack through your meal plan and pick out your dishes. Or place an order on one of the many food delivery apps to save you the trouble.
We also suggest organising a game or two for after when everyone will be relaxing. If you have a Jenga or Monopoly game, now is a great time!
Week 2
Closing in on the first week, most of our bodies have now adjusted to the Ramadan schedule. But there are still lots left to do as we are a week nearer to Eid!
Health Check
This week, try to add in some light exercises to keep you in shape, while not taking up too much of your energy. These will allow you to increase your flexibility and core strength, while relieving you of stress.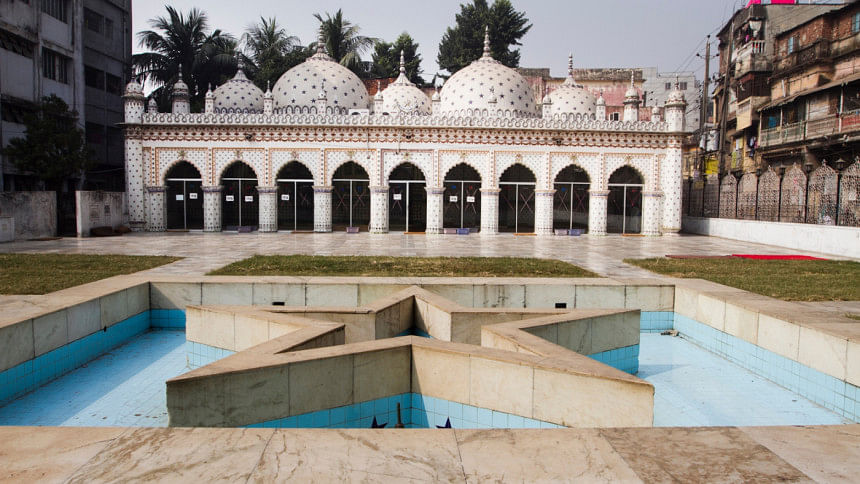 Day 1    
Learn a new surah
The Holy Quran consists of 114 surahs, and most of us can claim to know only a handful. This is a great opportunity to take a day to learn a new one. What's even better is if you can repeat the process throughout the rest of the days to learn a new surah a day each.
Including children in such activities is also a great way for them to learn more about the Holy Month, while enjoying some nice family bonding time.
Day 2    
Zakat Calculations
Instead of fretting at the last moment about Zakat calculations, now is a good time to start with a clear head.
This will allow for plenty of time to think about where and to whom to give your Zakat, while letting you explore the options of charities or food banks you may want to look into.
Not to mention, you avoid missing out on people or making calculation mistakes when you start ahead!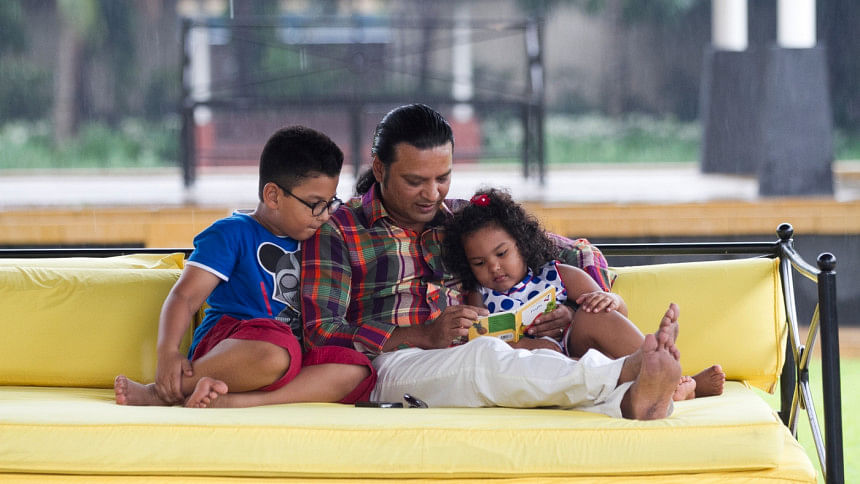 Day 3    
Celebrating loved ones
It is now time to start scouring the markets for any gifts you would want to give out. To save time, you can visit websites first for a quick check which will save you a trip to the mall. It is also a good way to see if required sizes or quantities are available before heading out.
If you are sending the gifts out of town, try to send them by the end of Week #2 so there is plenty of time before they reach.
Day 4    
Home and interior
Eid means crisp new bedsheets and curtains, new pillows to brighten the rooms, colourful cutlery that adorn the tables, and so much more!
If you are looking for new accessories for your home, start shopping now. You can take a different day each for different elements of the home. Online orders also take a while to reach with piling Eid orders, so if you are ordering online, you should start now to get your hands on the best stuff.
On the other hand, if you are sticking to your previous adornments, they will surely need some reviving. A trip to the dry cleaners for crisp sheets and pleated curtains is a must-do!
Day 5    
Tickets and Travel
If you are planning to get out of the city or the country for Eid, make accommodations and ticket bookings well ahead of time.
From COVID-19 tests to travel restrictions, the scene is changing all the time, which means we need to stay updated at every moment.
Even for traveling within the country, you will need to book your tickets early if you want to reach the destination before Eid. Traffic will increase every single day, so the earlier the better!             
Day 6    
A Donation to Your Mosque
The second Friday of Ramadan, make a donation to your local mosque. This will help you reap the benefits of charity on a Friday and on Ramadan.
It will also provide you with the opportunity to walk up to the mosque for your prayers!
Day 7    
Potluck Party
Say goodbye to the weekend with a Potluck Iftar party. We often tend to forget our neighbours when it comes to such gatherings which mostly consist of friends or family.
Take this weekend to gather everyone at a common space or rooftop to break your fasts together.
You may make new friends or rekindle old ones, find out what is happening in your area, catch up on discussions, or simply discuss the weather!
Week 3
We're getting warmer, and have some tough tasks ahead this week! However, they will surely make things easier for you in the last few days when fasting is toughest! 
Health Check
Hydrate! One of the most important things to keep in mind in Ramadan is that we stay hydrated, especially in the high temperatures we are living in right now. Drinking at least 2 litres between Iftar and Sehri is very important.
Other ways you can incorporate water into your meals is by introducing foods with a high-water content, such as cucumbers, oranges, watermelons or even soups! Also try to lower your caffeine intake after Iftar which will help your body stay hydrated further.        
Day 1    
A Home Deep Clean
As much as we love our abodes, most of us must agree that it can come out as unpresentable at times. Having a dustless home through all corners every day is a pipedream, leaving us with a moderately clean home for the most part.
However, as Eid approaches, we would like to change that up, ensuring our homes are glistening as much as we are.
You can tackle a room a day, or go all-out which might take up an entire day — whichever suits the schedule. Either way, you will end up with a squeaky-clean home to welcome Eid.
Day 2    
Filial Duties
One of the virtues of Ramadan is to treat your parents and hold them in the highest of regards.
Spend a day with your parents to express your love and gratitude, and to set an example to the children around you.
While everyone has a different form of expressing their appreciation, some of the common ways include taking them out to dinner or preparing a nice home cooked meal, taking them out shopping or showering them with presents, or simply spending some quality time with them with their favourite shows!
Day 3    
Acts of Kindness
Ramadan teaches us patience, control, discipline, and empathy. It is important that we hold onto these virtues and practice them as much as possible throughout this month, with the hopes of holding onto them afterward as well.
This is one of the easiest activities, yet one of the most rewarding. All we have to do is be kind, which is as easy as opening the door for a stranger, helping out around the house, being polite, complimenting a friend, respecting your elders, feeding a stray cat, or even just smiling!
Day 4    
Sustainable Living
Introduce sustainability into your life which can be a thoughtful gesture towards your surroundings.
From something as small as turning off the light when leaving a room, or donating old clothes before purchasing new ones to larger acts such as opting for energy star ratings when buying a new appliance, the smallest contribution will create a difference!
Day 5    
The Beginning of the Last Ten Days
By now, a lot of the necessary Ramadan tasks are mostly complete or underway, and the little that is left can be nicely distributed in the last ten days without much burden. This gives us scope to focus on the more important aspects — the last ten days of Ramadan — which hold the highest significance and immense blessings.
During this time, besides your goals and errands, try to perform these activities daily, such as giving Sadaqah or charity, reading the Holy Quran, performing lots of Dhikr, and spending a large portion of the night in prayers, until the day of Eid.    
Day 6    
Ramadan Goodie Bags
This Friday, reap rewards through the act of giving. There are many around us not privileged with similar opportunities — people like our house help, rickshaw pullers and chauffeurs, the newspaper delivery man or the garbageman - people we come in contact with almost every day. Making goodie bags for them and their families and handing them out is a kind and helpful gesture and one that will bring a smile to their faces.
Speak to them, learn about their families, and prepare the goodie bags accordingly. From dry food items to clothes to accessories, the options are endless.
Day 7    
A Day of Self Pamper
You have worked hard, and deserve to be pampered. One of the fun activities before Eid is without a doubt getting yourself groomed.
This weekend, take a day to get your hair trimmed, cut, or coloured, a manicure and pedicure, facials and treatments, or have a complete spa day to relieve you of stress complete with hot oil massages!
You will step into the next week feeling fresh and ready to take on the last of activities that await you until Eid.
Week 4
The last week before Eid is always the busiest, but fret not! If you have followed all the tasks, you are ready!
Health Check
An overdose of caffeine with very little sleep and tired days sums up most regular days for us. Throughout this one month, however, we let go of these bad habits.
The goal now is to stick to this routine that is much better for our body in the long run. A proper sleep schedule can do wonders for a person's psychological and physiological health, so let us try to stick to these early nights and early mornings.
Too much caffeine can be just as bad, so why not try to limit it now that our bodies have gotten used to it already!                
Day 1    
The Gift of Giving
Eid cards have a nostalgic touch to them, where little stores would pop-up right before Eid for all the kids to go running to. But somewhere along the line, the tradition was lost.
It is time to revive it, and ensure it stays that way. Eid cards are the perfect craft to include kids in. This fun activity allows them to showcase their creativity and share it with their friends and family.
Simultaneously, wrapping up any other present and sending it out is also a good idea, especially if they are attires, giving the receiver plenty of time to accessorise it.
Day 2    
A Festive Ambience
We dress our best at Eid, and so must our homes. Eid creates a beautiful ambience, and we must complement it with such decorations to increase the festive atmosphere.
This can be achieved through small but creative decorations such as candles, lanterns, Eid Mubarak banners over your dining space or even an Eid Mubarak wreath outside your door for a warm welcome to everybody who steps in.  
Day 3    
Final Checks
One can never check enough, especially with so much to do!
Grocery checks are a must to ensure you have everything you need for Eid. If not, there is still time to order them! Although you can order even at the last minute, chances are you might not find what you are looking for.
If you have not sent out your Eid gifts yet, now is the time. Check up on your home too, for a quick and thorough cleaning, especially those hard-to-reach nooks and corners that always escape our eyes.
Day 4    
Dedicated Prayer Areas
We all try to become the best versions of ourselves during Ramadan, but holding onto these habits after Ramadan is what proves to be tricky and quite hard at times.
As Ramadan is almost coming to an end, let us dedicate a room, a corner, or even a separate space to prayers. A prayer table for the elderly, comfy prayer mats of all sizes so everyone can take part, the Holy Quran to build a habit of recitation, tasbih for initiating Dhikr, and maybe even some night lights and lanterns!
Creating the atmosphere helps us remember and pushes us to do better, which is something to strive for even after Ramadan ends.
Day 5
Pre-Meal Preps
Leaving one of the most important tasks for last — the meal prep! We all want a table full of scrumptious meals and desserts, but no one wants to spend Eid day cooking away in the kitchen.
Preparing some of the dishes ahead can save you the trouble. This especially goes for desserts which can do a day in the fridge to set and cool down nicely.
This too is an activity that is fun with kids involved. It teaches them the importance of reducing food wastage, while showing them all the labour that goes into making a delicious batch of food, increasing their appreciation for the art.
Day 6    
The Last Friday
This is the last Friday in Ramadan this year, so let us engage in activities that will help us reap rewards for long times to come.
One of the ways to do this is charity. You can donate the Holy Quran to Islamic educational institutions or Madrasahs for the children. It is of mutual benefit which helps the children learn about Islam and helps you win rewards for long times to come!
Day 7    
Eid Mubarak!
It is Eid tomorrow, and you have all your tasks completed and wrapped up. Now, it is time to relax, spend time with your family, iron your clothes and lay out the accessories, apply henna, and make plans for the next few days!
Wishing everyone a very Happy Eid Mubarak!