Ways to design and maintain your kitchen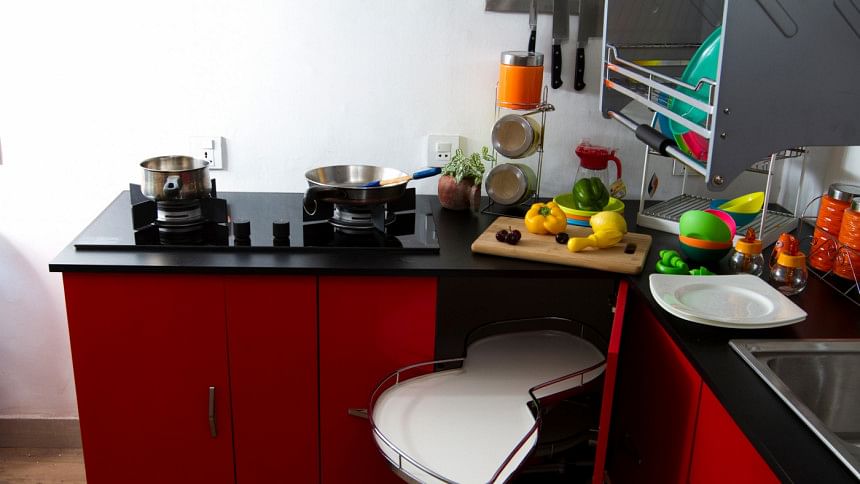 A well-designed kitchen with proper décor themes may make cooking, cleaning, dining, and entertaining people enjoyable. From frantic mornings, and family dinners, to tea with guests — the kitchen is the centre of the house. So, whether you are renovating or building an entirely new kitchen, the following guidelines will help you plan, organise, and include some must-have features to create a kitchen space you will adore.
Importance of a proper layout
Make sure that there is enough space in any kitchen layout you choose. You do not want to continuously collide with incoming people when you are cooking in the kitchen. So, make sure the stove is not in the route of foot traffic if the kitchen serves as a hub for the house
Utilising best resources
When picking your kitchen furniture, go for the finest you can afford. Kitchens with enough landing areas are more efficient for storing and preparing food. Before making any decisions about your countertops, give some thought to your cooking habits. Those who make elaborate meals regularly need more counter space than those who cook sometimes. Although implementing all of these concepts will indeed cost money, be assured that your investment in the decor's quality will pay off for years to come.
Taking care of cabinets
The cabinets in your kitchen will get the most action on a daily basis. The build-up of oil, spills, and food spatter will cause the cabinets to become dingy in appearance. So, try to keep them clean and free of bugs and insects by not throwing wet dishcloth over cabinet doors.
Under no circumstances should wet utensils or plates be stored inside the cabinet. In fact, when you choose the design for your cabinets, make sure you settle on one that has easy access so that cleaning them over the years is hassle-free.
Arrange to de-clutter
Store kitchen items in a collected manner. Keep ingredients, cutlery, and spices on a shelf near the stove. Include deep cookware drawers beside the oven or stove in your kitchen plan. Hang pots and pans on S-hooks to create a larger open kitchen. Measure the height of storage jars and commonly used goods while arranging your pantry as well as other food storage locations. Then you can build pantry shelves at the proper height to fit everything. Doing so will free up any cluttering and may help to easily de-clutter the kitchen in the future.