Things to know before going to study abroad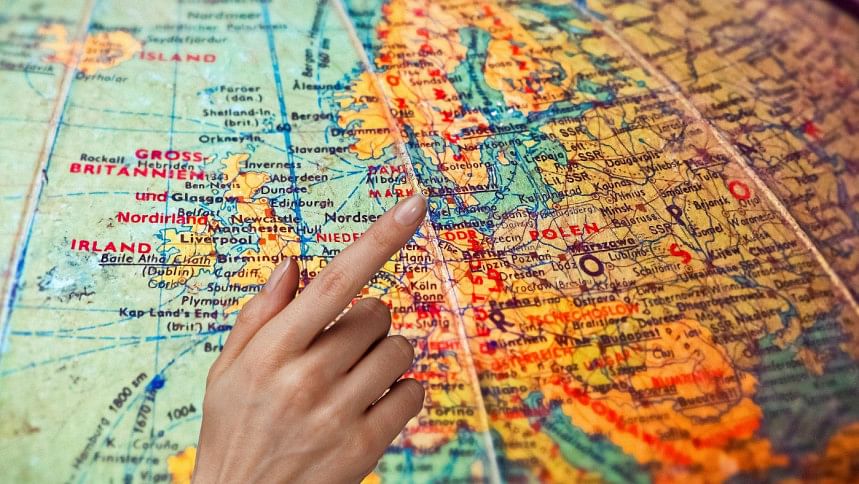 Studying abroad is a dream for many. And if you are a lucky one getting to fulfil that dream, well first of all congratulations! You have some wonderful and exciting times ahead of you. Going abroad to study all by yourself can be daunting and overwhelming.
Here are all the preparation steps for people who are planning to go abroad as well as students who are all set to leave soon.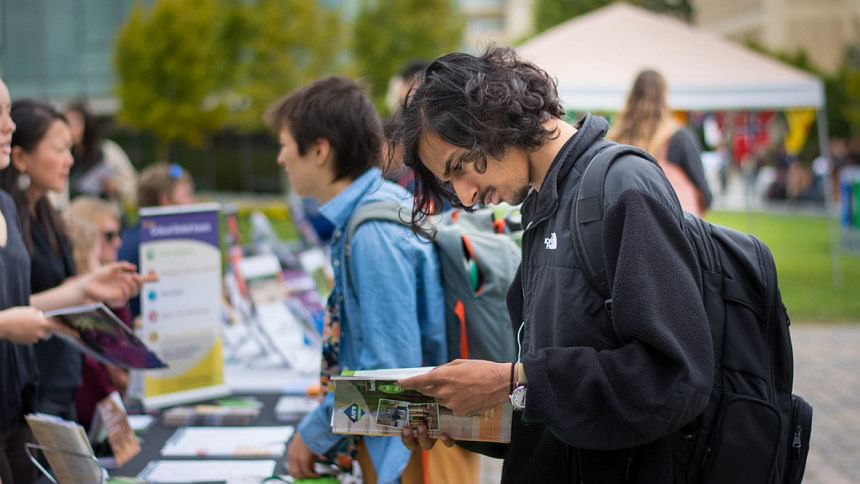 What do you want to achieve?
Figure out why you want to go abroad for your studies and what you want to achieve. The answer to this question will determine the subject you want to study, the country you want to go to, the institution you choose, and everything else down the line.
Research, research, research!
Researching about your available options is key to ensuring you have a pleasant experience going ahead. There is no school right for everyone. The entire process of going abroad for studies is highly personalised, tailored to suit your situation, future aspirations, and priorities.
Price, location, facilities, courses, future employment prospects, your personal finances, etc. everything will shape your choice of schools. Depending on all of this, shortlist a few schools.
After shortlisting, take a closer look at all the schools. Weigh their pros and cons, read reviews but take them with a grain of salt, as your experience might be very different from that of the reviewers.
If possible, talk to the students of those schools. Many universities offer the opportunity to speak to their current students. You can also reach out to Facebook groups based on study abroad queries and content.
Finally, research well into how you can make an outstanding application to each of these schools and their application requirements. The same goes for any scholarship application.
Do I apply by myself or go through an agency?
You can definitely seek the help of education agencies, they provide great services and advice, making the process easier and less daunting. But keep in mind that they can only assist you with the study of the universities they are in agreement with.
Be wary of scammers and only go through the reputed ones. Before going through with an agency, check to see if they represent your desired institution. You can also apply it all by yourself if you are comfortable with it.
Take prep for any necessary aptitude and language tests
Depending on the country and the institution, you may be needed to complete language tests such as IELTS, TOEFL, PTE, and aptitude tests. Make sure you take a good preparation for these tests, by familiarising yourself with the test format and contents. It is best to register early.
Apply for a passport and visa
This is pretty self-explanatory. Apply for a passport if you don't have one yet. If your passport is due to expire in 6 months, renew it before travel. Make sure you give yourself adequate time to apply for the passport as obtaining it can be time-consuming. You will also require your passport to sit for the language and aptitude tests.
As for the visa, in most cases, you will need to be accepted into a programme to apply for a visa. Once you are enrolled and have paid the necessary fees the school should provide you with the documents you need to apply for a student visa.
Budgeting and taking care of finances
Try to make a budget with the tuitions, scholarships (if any), living expenses, miscellaneous expenses, travel costs, emergency expenses, and any other category to understand your future expenses and how much you and your family can afford to pay. This will greatly influence your choice of school.
A rule of thumb is that you will probably spend more money than you think, so do account for it in your budget. Talk to your bank and set up the necessary accounts and pathways so that money can be sent to you smoothly.
Get insurance
You will be required to get health insurance as part of studying abroad. If you take any prescription medications, make sure that the insurance covers them. Do not forget to take travel insurance as they provide coverage against flight delays, cancellations, lost luggage, stolen personal belonging, and evacuation in case of a health emergency or a natural disaster.
It's time to book a flight
The ideal time to book a flight is three months before the expected departure time as the prices displayed then are cheaper. You can start tracking prices early. Websites like Skyscanner lets you compare and choose the cheapest flights. Make sure you check the baggage limit, flight change flexibility, and other airline amenities before finalising your booking. The longer you wait to buy, the more expensive you can expect your flight to be. Check for the transits and see if you need to book any accommodation or lounges for longer layovers.
Find accommodation
There are multiple accommodation offerings. Choose one that suits your budget, and research neighbourhoods and suburbs close to your school for easy travel. Be wary of housing scams if you choose to live off-campus. Book your accommodation early as spots and rentals fill up pretty early.
Prime yourself for exposure to a different culture
Research the culture of your host country. Learn some phrases used day to day. If you go to an English-speaking country, try to capture the nuances of the language based on the country. Many of the phrases and sentences used by Australians are not used in the USA or the UK. Try to learn the unwritten cultural rules and codes of conduct of the region.
The final prep before take-off
Make a list of everything you will need to carry. Try to pack light. Buy lightweight suitcases for checked baggage. Invest in good running and walking shoes as you might end up walking a lot. Make sure to carry adapters for your electronics. Make both physical and digital copies of all your important documents. Keep one set in your checked baggage, one in your carry-on, and another with your family.
If you require prescription medication, make sure to take an adequate amount of medicines along with a prescription and a doctor's note. If you wear glasses or contact lenses, bring extra pairs. Check the immunisation requirements of your host country and get the necessary jabs. In the COVID-19 age, check the mask, testing, and vaccine rules of your airline(s), the destination country, and any transit country in between.
Write down the contact details of important and emergency contacts, and passwords in a notebook. Carry a change of clothes, travel-sized toiletries, all your travel documents, a small notebook, pen, cash in your destination's currency, and some US dollars which can be used at any international airport. Carry some mementos to get you through the lonely homesick moments.
Going abroad and living by yourself will be hard and challenging at times but this experience will shape you to be more independent, making you have more faith in yourself as you manage it all by yourself. I wish you all the best in this adventurous and beautiful journey of yours.