The Weekly Tarot Forecast (30 November - 6 December)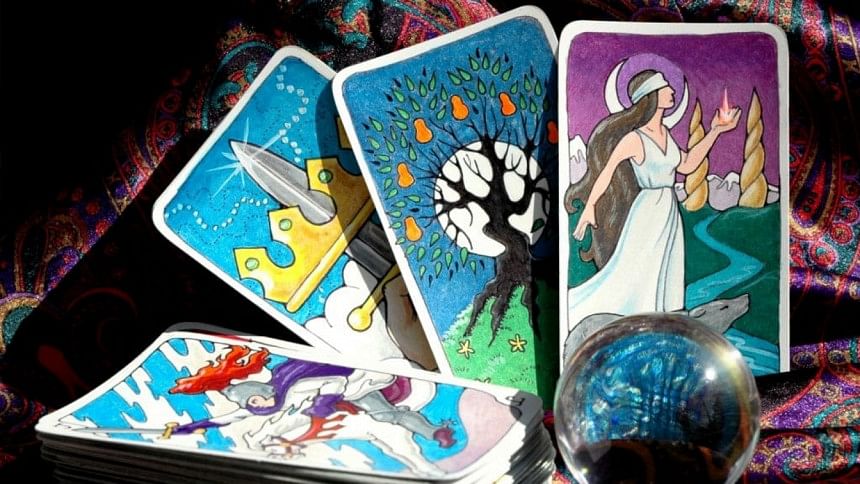 Life is pretty complicated, right? Did you ever wish that you had a tool that could give you an objective look into your life? Something that could help you unravel life's greater mysteries, or give you some kind of insight or clarity? Well, tarot is a tool for doing exactly that. Many people shy away from tarot cards, thinking it is about fortune telling and that those who do it are charlatans.
Tarot is a rich and profound tool that helps you attune to your own subconscious through the use of colours, imagery and symbolism. It is a deck of 78 cards which depict the entirety of the human experience. From the overarching complex themes of our lives to the day-to-day situations, such as emotions, thoughts and words, finances and motivations and beliefs - all of these are depicted in the tarot cards. The most amazing thing about tarot is that it can offer you a glimpse into the future.
But remember, nothing is written in stone. You have the free will to direct your own fate. Curious to see how it works? Try this for yourself.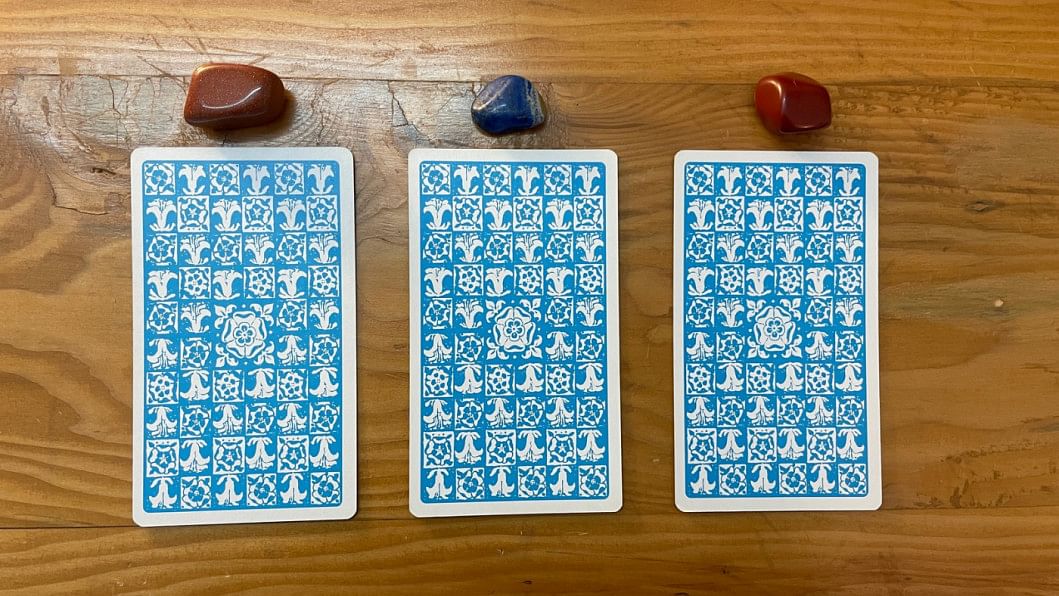 Here's how this works:

First, ask yourself this: "How can I work with the energies of the week of 16 November – 22 November?"
Close your eyes. Take a deep breath.
Choose a card or crystal in the picture above. There is no right or wrong answer. Just your intuition guiding you.
This card will be your tarot card for the week.
Your reveal is in the picture below. The picture shows what your card is, and the reading for each card is written below.

 
This is a general reading for the week of 30 November – 6 December, 2022.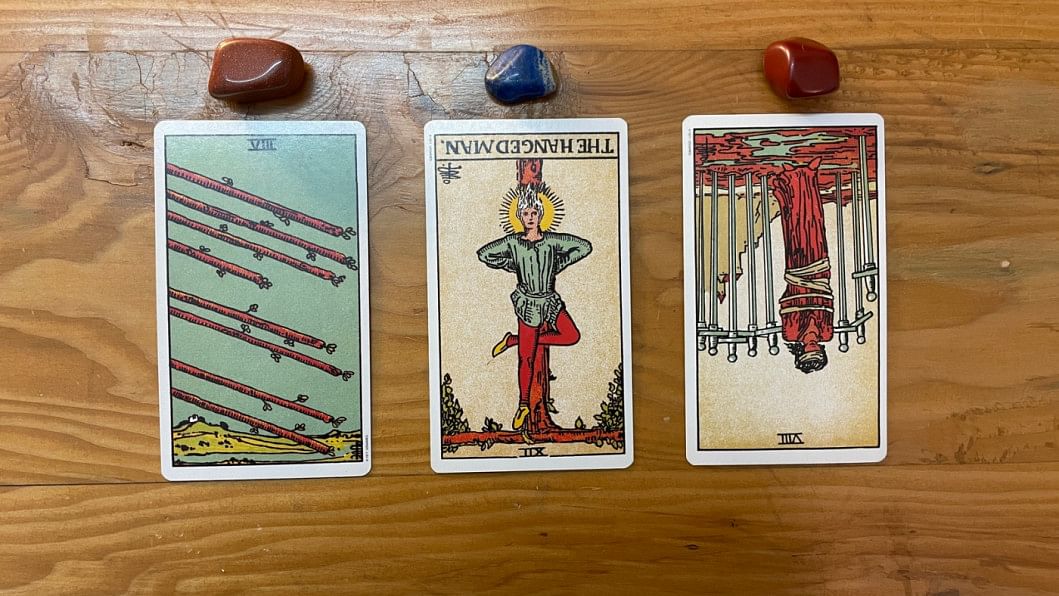 Crystals (left - right) - Sandstone, Lapis Lazuli, Red Jasper.
Deck used: The Original Rider Waite Tarot Deck
Eight of Wands
This week is all about momentum, baby! Something is quick to take and ideas and inspiration are flying. It may be easy to get swept up in the moment, but just roll with it. There seems to be a lot going on, a flurry of events, things to do, possible travel on the horizon. Keep your energy levels up so you can keep up with the demanding pace. Make use of this time by acting on your ideas rather than waiting. Do not get caught up in the details. You can make the most progress by going on your instinct and passion. Broaden your perspective and try something new this week. Do not stay stuck in the mud. Affirmation: I take inspired action.
The Hanged One Reversed
This week, you are being guided to get comfortable with discomfort. There is something that has been plaguing you for a long time. You need to let go of this. It's causing confusion and creating negative patterns. But to do this means you need to stop living life on autopilot. Stop going through the motions. Stop numbing yourself with the pills of distraction. Do absolutely nothing. Only then, can you hear the silence. Once you understand your role in the problem, there is a whole perspective shift. Remember to take this as a warning that you need a break. If you do not suspend activities now, the universe will force its hand. It wants you to level up. This will require a sacrifice of some kind - of your time, of a habit. Rise above the fog to find clarity. Listen to what your discomfort is telling you. What are you escaping from? It is time to change the pattern now. Affirmation: I embrace a new perspective.
Eight of Swords Reversed
This week, observe how you restrict yourself with your own thoughts. When setting goals and intentions, do you notice how you subconsciously tell yourself that it will never be possible? You have become used to playing small, and perhaps it is not your fault. Perhaps you were rejected for trying to speak up or take space. This has caused you to limit yourself with your own negative thoughts, worries, self-imposed limitations. When you achieve mastery over your thoughts, you realize how transitory they are. We do not have to allow them to guide us. Work on overcoming your self-limiting thoughts that keep you from taking risks or moving forward. See how you can reframe these thoughts to support you instead. The skeletons in your closet need to be cleared out so you can make space for creating a new reality. Embrace self-acceptance and stop playing victim. You deserve more. Affirmation: I am overcoming my self-limiting thoughts.