The power of Zakat during an economic slowdown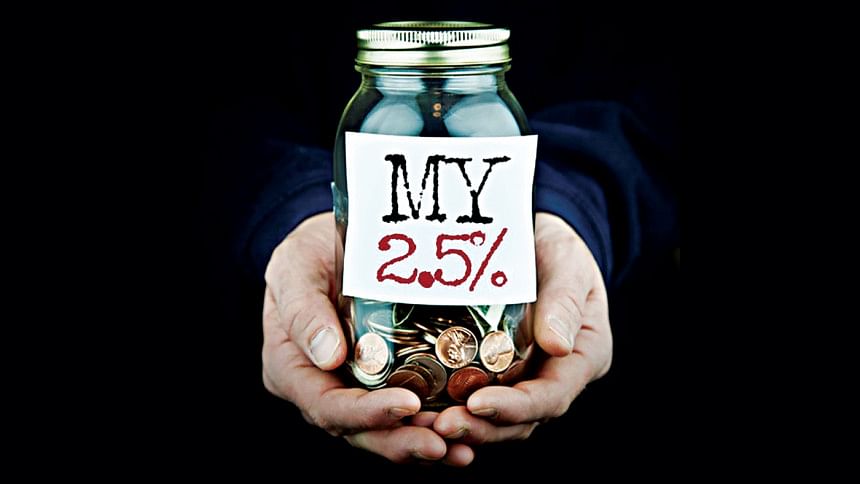 Zakat or almsgiving, which is the third pillar of Islam, refers to a Muslim's annual obligatory donation to charitable causes if they have or own certain types of wealth. One may wonder why one must share their wealth with others. The straightforward answer to that is, Zakat is the right of the poor. As a wealthy Muslim, if you want to 'purify' your wealth, paying Zakat is the way.
Paying Zakat annually is an Islamic duty. The importance of fulfilling this spiritual duty particularly manifest during challenging economic times. A countless number of people in the country are feeling the pinch of inflation in all spheres of life. If you are a Muslim, now is the time to be generous by making optimal use of your surplus wealth. Remember, lucky are those who are in a position to help others.
Globally, the gap between the rich and the poor has now widened to a point when high inflation is not affecting some of us much at all while a large percentage of the global population has become poorer than before; these people do not even have a safety net that can keep them afloat for a week in case of a disruption to their livelihood.
In Bangladesh, even middle-income families are struggling daily to make ends meet. This Ramadan, fulfill one of your most important religious obligations by paying Zakat. Not only will you fulfill a spiritual duty, but by helping others you, will also achieve self-satisfaction, inner peace, and happiness.
There are so many causes to choose from after you have decided to pay your yearly Zakat. Decide what you are most passionate about. Is it education, hunger, health, unemployment, housing, disabilities, elderly population, or something else? During dire economic times, every little help matters. Your Zakat has the power to change someone's life forever.  
In this world, we all depend upon each other to live, to survive. Because no one can live alone, our goal should be to build an overall prosperous society, where the gap between the rich and the poor does not grow wider with each passing day. By paying our yearly Zakat, we can not only address these challenging economic times but also work towards building a more equal society.