Staycations — Weekend getaways and your chance to escape the chaos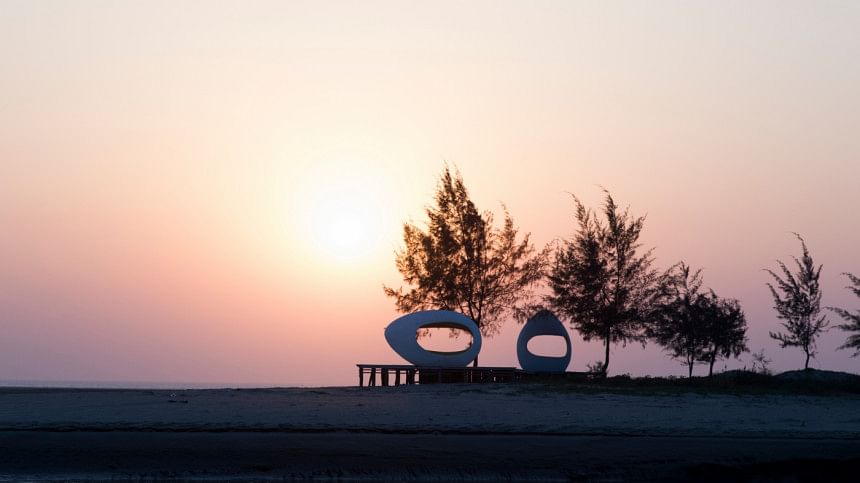 Everyone needs a sanctuary; a place of tranquillity, when life gets chaotic. Maybe you will find it wrapped in the cosy beds of fancy resorts or in the arms of scenic nature, but you do need to find it to keep your sanity at check. A weekend getaway, or staycation as they say nowadays, is the perfect opportunity to take a break and spend some time with yourself and your family.
When choosing a staycation, you want to pick somewhere you can truly relax and enjoy yourself before clocking back in to work on Saturday/Sunday. So, we have listed five such promising places which are sure to give you a breath of fresh air just when you need it.
Relax in style: Bhawal Resort & Spa
About an hour away from the noise of the city, in the Noljahni village of Gazipur, stands this luxury resort surrounded by lush greenery and serenity. The dark rustic furniture paired with vintage hanging lamps create a calming atmosphere. After checking in: you can crash on the villas' comfy beds, have a dip in their grand swimming pool or pamper yourself with a relaxing message at their spa. The outdoor swings and benches will let you lose yourself while listening to the sound of nature.
Turn back time: Mohera Zamindar Bari
To treat your inner history geek, you are more than welcome to take a tour of the majestic mansions owned by Tangail's esteemed zamindar, Kali Charan Saha. Built during the 19th century, Mohera Zamindar Bari consists of four main buildings: Chowdhury Lodge, Maharaj Lodge, Ananda Lodge, and Kalicharan Lodge. Historians say that these artistic architectures were built following Roman and Mughal designs. The stylish columns and the poetic hanging balconies have a truly Shakespearian effect. The glorious lake and picturesque gardens preserve its royalty well.
Mohera Zamindar Bari is about two and a half hours away from Dhaka, in the Tangail district, which charges an entry fee of Tk 80 and even allows visitors to stay the night for Tk 3000-10000.
Feeling floral: Golap Gram
Near the banks of Turag, in the Sadullapur village of Savar, lies this mesmerising sight of rows and rows of Mirandy roses which look as if someone has spread love all over the fields.
Golap Gram is well known for commercially harvesting roses and other flowers like gerbera, gladiolus and rosemary, which is why it is named after its best-selling produce, golap (rose). If you are beyond the comfort of luxury destinations, adventures and history, and just want to find your peace in the harmony of nature, then this is your hideaway. Amidst the intoxicating fragrance of flowers, you will find paradise on earth, all within a day's trip.
Every dog lover's dream: Siberian Husky Kennel
Besides books, the best friend a human being can have, is a dog. So, away from the hustle and bustle of city life, spend some time with these furry friends who, unlike people, have very few demands, and no questions. In addition to the regal huskies, you can also spot an adorable Shih Tzu breed.
Siberian Husky Kennel can be found in Hemayetpur, on the banks of Dhaleshwari River, where you can pet the dogs from 8am to 8pm with an entry fee of Tk 200.
It is essential to find a work-life balance to maintain a healthy lifestyle. Therefore, solo trip or family, do not forget to slow down a bit when life starts moving too fast.