Local tourism in times of pandemic
COVID-19 has undoubtedly brought upon unprecedented times. Every single industry out there has been a victim, and tourism is one paradigm. The constant rise in cases and periodic lockdowns brought a kind of hiatus on Bangladesh's tourism for more than a year. Fortunately, for the last two months or so, things started looking relatively better as number of cases started reducing and mass vaccination was underway. Consequently, tourism was allowed to let go of its 'dormancy' and resume its activities.
 How different people are perceiving the situation
Most people had never experienced anything like this pandemic. It has been and still is daunting for many to cope up with the changes COVID-19 brought.
"I am an extrovert and love hanging around with friends and family. I struggled during the shutdowns as we had to stay indoors. So, when travelling was finally allowed after more than a year, the first thing I did was to plan for a week-long vacation at Sylhet with my friends. I absolutely needed to go out in the open and have a 'detox' by being with nature,'' said Antik Islam, a private university student.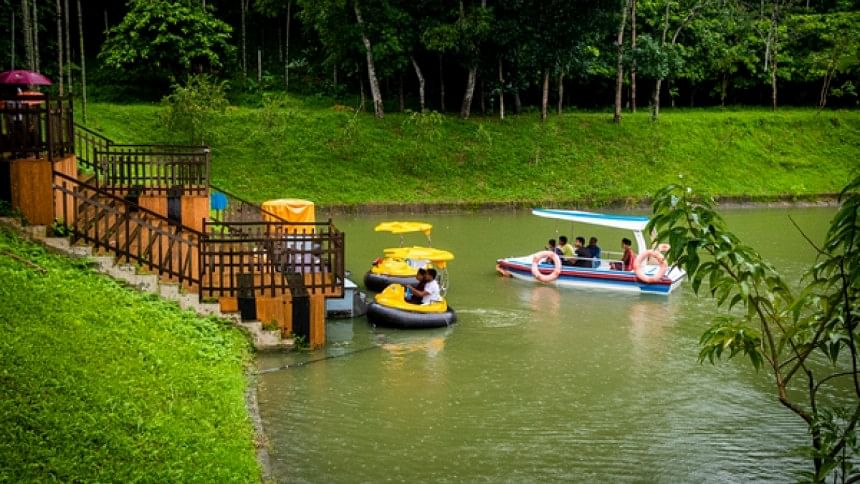 Businessperson Yusuf Rahman said, "My children really needed a change. Due to COVID-19 I stopped their regular routine of going outside to play."
After tourist spots and flights opened up again, he decided to take his family to Cox's Bazar. He believed this was a much-needed break, especially for his children, to mentally prepare them for going back to school.
"Many of the hotels, motels and resorts are giving some exciting offers and budget-friendly packages. Thus, travelling at this time seemed profitable. All lodgings are following and maintaining health protocols, so I think it is quite safe to travel, given every individual is taking his/her own precaution," added Yusuf.
For many, going out to travel seemed like a much-needed break form the 'virtual' world which has become a norm nowadays. Maisha Khondokar, a corporate officer, decided to visit the Bandarbans with her colleagues as it felt really good to be able to meet, interact and enjoy with everyone from her workplace.
Despite the exciting offers and lodgings following guidelines, many still do not have the assurance to travel.
"I have elderly parents at home. Travelling with them is not safe as they are more vulnerable to the virus. My children are yet to be vaccinated."
Consequently, Geeta Sharma, a housewife, does not think it is safe for her family to be going and staying at public places.  
According to entrepreneur Aiman Chowdhury, the pandemic is far from over. "I personally feel that it is quite early for us to start travelling and crowding places as that may lead to a sudden surge in cases."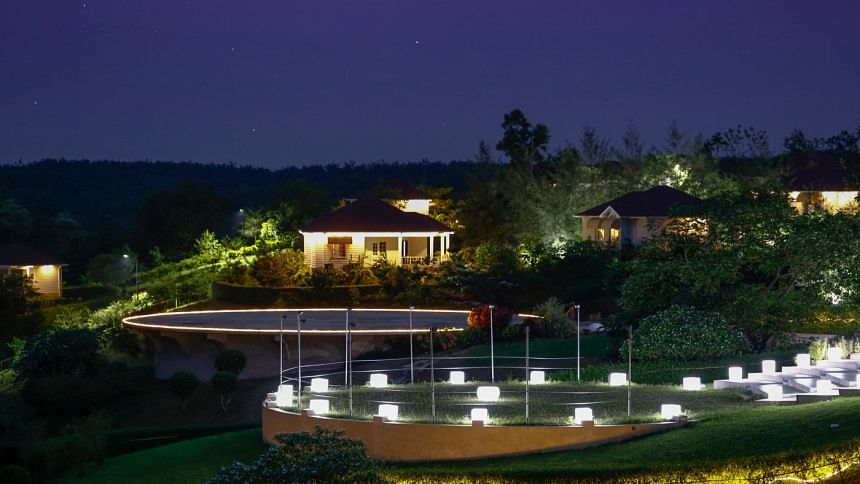 What businesses have to say
"Our resort was completely closed during the lockdown period. We were delighted to know when the government allowed tourism to reopen in the country. We are maintaining strict health protocol to ensure safety of our guests," said Mohammad Tanvir Hassan, Head of Sales and Marketing, The Palace Luxury Resort. 
They have installed vehicle sanitisation tunnel, automatic disinfection chambers, temperature checks, luggage disinfectants, UV sterilisation boxes and social distancing markers. Moreover, digital check-ins and check-outs have been enabled.  All rooms have been installed with automated UV sterilisation lamps, and special teams are assigned to properly sanitise each room.
The dining places have undergone changes as well. Seating arrangements are made that ensure social distancing, and the resort has reduced the number of people who can dine at a time. QR code-based menu have been introduced.  
 "In-house doctor is available 24/7 for any medical assistance," added Mohammad Tanvir Hassan.
According to Mohammed Mafuzur Rahman, Executive Director, Mermaid Eco Tourism Ltd., "We are ecstatic to welcome back guests and our number one priority is to take all precautions to ensure their safety. The 'Clean Complete Verification' programme is our initiative to re-open our arms to travellers."
This programme comprises enhanced hygiene measures that include the use of electrostatic spray. Sanitation stations and social distancing measures are present throughout the resorts. The housekeeping team have been thoroughly trained to fully sanitise rooms from the inside out, with advanced-grade disinfection products.
"Nothing feels better than to see guests after such a hiatus. To give them an even warmer welcome we have some exciting packages. For example, we are offering 20 percent discount on regular rooms," said Mohammed Mafuzur Rahman.
While tourism is a form of entertainment for travellers, it is livelihood for many. It was adversely affected by this pandemic and is 'recovering'. All hotels, motels and resorts are acting accordingly. Many of them are offering budget-friendly deals to encourage affordable trips for their customers. As excited as they are to be able to be open again, they have limited the number of guests who can stay, to maintain health protocols.