Sam Altman: Revolutionising artificial intelligence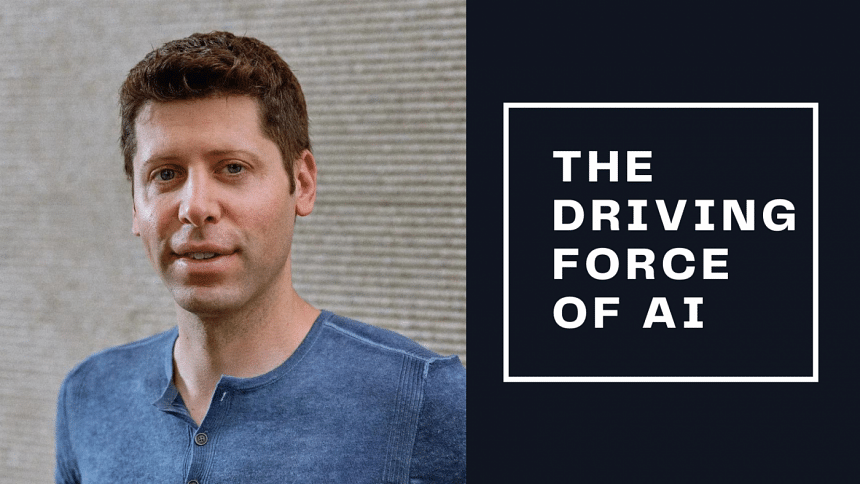 Since November 2022, the whole world has been inexplicably changed by the powerful AI chatbot, ChatGPT. This revolutionary chatbot, created by OpenAI, reached over 1 million users in 5 days. It's one of the shining examples of the incredible work being done in the field of AI, and no one is more at the forefront of this revolution than OpenAI CEO, Sam Altman.
Sam Altman, 37, co-founded OpenAI with Elon Musk in 2015. Prominent tech executives in Silicon Valley, such as PayPal co-founder Peter Thiel, LinkedIn co-founder Reid Hoffman and others pledged $1 billion to OpenAI. The goal of OpenAI was to create a non-profit dedicated to the research of artificial intelligence in a way that benefits humanity as a whole rather than harming it.
Altman grew up in St Louis, Missouri. At the age of 8, he learned how to code and disassemble the Macintosh computer. His career started in his early 20s when he dropped out of Stanford University and co-founded the app Loopt, an app that can share your location with your friends (similar to Find My Friends and Find My iPhone on iOS). While Loopt reached a valuation of $175 million, it failed to generate sufficient interest, thus leading the founders to put it up for sale. The startup was sold for $43 million in 2012.
After Loopt, Altman went ahead to found Hydrazine Capital, raising $21 million. He invested 75 per cent of that fund in Y Combinator companies and led the series B fundraising round for Reddit.
Before becoming the CEO of OpenAI, he served as the president of Y Combinator, the tech startup accelerator, responsible for launching companies such as Airbnb, Reddit, Dropbox, Twitch, Quora and many more. He became the president in 2014 and continued in the role till 2019. His first startup, Loopt, was part of the first group of eight companies, which included Reddit at Y Combinator.
In 2019, Altman became the CEO of OpenAI. Under his leadership, OpenAI went from being a small non-profit to a multibillion-dollar company. The large language models that OpenAI worked with, were trained on massive amounts of text, requiring immense computing power that OpenAI couldn't fund as a non-profit. Hence, under Altman's leadership, the company became a "capped profit" corporation, a hybrid of for-profit and non-profit by creating the for-profit wing OpenAI LP. Later that year, a billion-dollar investment from Microsoft allowed the company to run on the Azure supercomputing platform of Microsoft.
During Altman's tenure, OpenAI has released generative AI tools like Dall-E and ChatGPT. Dall-E can generate digital images from natural language descriptions, known as prompts. ChatGPT was released as a prototype to take in feedback from users to improve the bot. According to Altman, this revolutionary chatbot is incredibly limited in its capacity, but good enough in certain things giving the impression of greatness.
Altman's goal is to forge a new world order, where people will be free to engage in more creative endeavours, courtesy of the machines. He is a passionate advocate for Universal Basic Income (UBI), a cash stipend for everyone to compensate for the jobs that will be replaced by AI. While his backers are of the firm belief that his socially minded capitalism makes him the ideal person to lead AI research efforts, others have criticized him, for turning OpenAI into a for-profit enterprise and being too commercially minded.
By releasing ChatGPT, OpenAI has become the dominant player in the race towards controlling AI in Silicon Valley, while bigger payers dither on the side-lines. Altman has become one of the driving forces propelling AI tech forward, becoming a key voice in the global debate surrounding AI, its capabilities and control.