Pulling off #PamCore Flawlessly: Beauty tips from Pamela Anderson
Here are a few fashion tips from the queen of style herself, Pamela Anderson.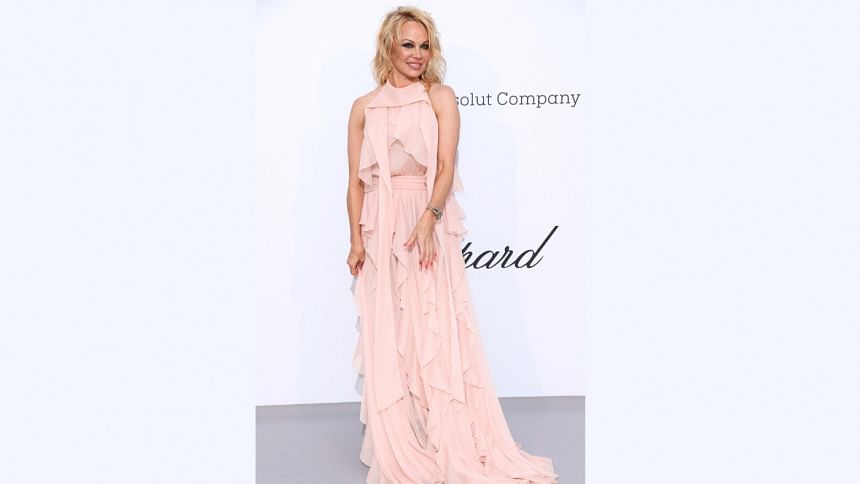 If you have been on social media lately, especially on TikTok, you have definitely seen the #PamCore trend buzzing around. Pamela Anderson has been in the spotlight ever since her role in the hit series "Baywatch" where she played the role of a beautiful and seductive bodyguard; her style and fashion choices have always made headlines in the media and captivated audiences worldwide. 
Recently she has made her comeback to the silver screen with her new Netflix documentary, "Pamela, A Love Story", where she talks about her career and life in Hollywood and all the upsides and downsides of working as an actress. She states that making this documentary was her taking back control and letting people see the 'real Pamela' as she put it. 
This move has re-established her as a fashion icon, influencing a whole new generation of people with her style choices like it's 1993 all over again! Although in her documentary she refrained from putting on any makeup as she wanted her fans to see truly who she is, this move made people dig for her more iconic looks and beauty treatments from the past, especially her Baywatch days.
According to Anderson, moisture is the best trick for anti-ageing. She uses a humidifier in dry weather and a rose water spray as toner for her skin. She keeps the rose water in her fridge and simply just uses it every time she opens it! She rarely exfoliates her skin. 
"Letting my skin do its natural thing" as she puts it. 
She does take more timeless procedures instead of the contemporary complicated ones.
Anderson also credits her flawless skin to her diet, skin care in her world is skin nourishment or food as well. She takes good care of her natural teeth using probiotic toothpaste which is both good for her mouth and gut. She prefers organic lip balms to protect and polish her lips. She has regular weekly facials for toning and cleansing and focuses on hydration and oxygenation for her skin the most.
For a more glam look, she uses serums for her face and neck and then blends them down with an anti-wrinkle facial device that massages her skin too. She prefers creamier foundations to powdery ones as they tend to dry the skin out. She is also known to wear an eye mask which she says cools her skin and helps with de-puffing.
Lastly, when it comes to Pamela Anderson's eyes, we can all agree it's iconic. She prefers her eyes to look less perfect and a tad smudgy to give off that smouldering look. She pairs this with natural-looking lips which have matte moisturisers and often a nude-coloured lipstick. The combination of her eyes and her lips gives off her classic '90s Pam look.