Pathaan release in Bangladesh: Audience reactions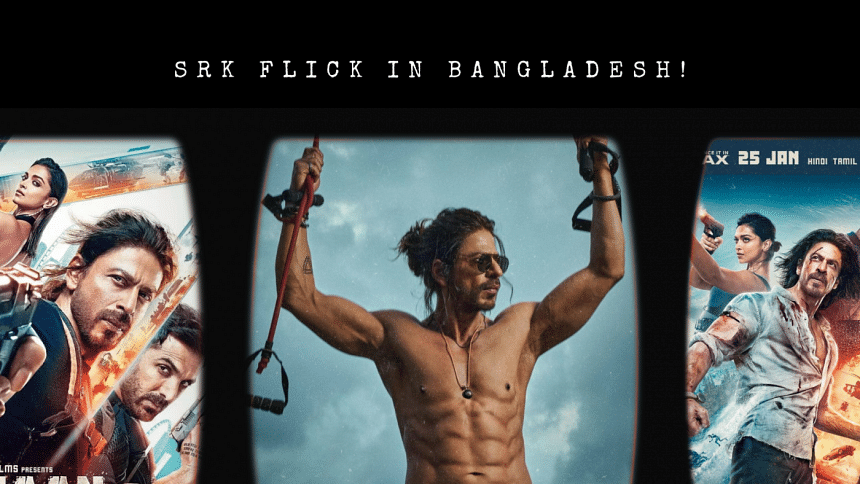 After much speculation, it has been confirmed that Shah Rukh Khan's Pathaan will be released in Bangladesh. On 19 February, the Ministry of Information confirmed that the film has been given the green light to be released in the country. Following the announcement, King Khan himself recognised the initiative on Twitter. "I've been told the film will be releasing in Bangladesh soon", tweeted Shah Rukh Khan in reply to a Bangladeshi fan expressing his devotion to the star.
The fan tweet has been deleted later for some reason but the fact that Pathaan is being released in Bangladesh remains unchanged and fans are looking forward to it. 
"I have already seen spoilers about the film, thanks to social media. But I am excited to see it myself", said one Shihabur Rahman from Mirpur. "It's King Khan and there's the matter of the other Khan as well", he said with a sneaky smile.
Tamzida Tamanna, another fan of Shah Rukh Khan said, "I am choosy about the quality of the print, so I was going to wait two or three months until the film is released on digital platforms. But now that it will be available on the big screen in Bangladesh, I don't have to wait that long. Thankfully."
Hazat Sabbir, a recent graduate from Dhaka University was a bit more critical about his reaction.
"The dominance of Hollywood is everywhere. But whether you like it or not, this part of the world, the Indian subcontinent has failed to create another superstar like Shah Rukh Khan. He's second to none. That alone is reason enough to watch the film and now that it's being released in Bangladesh, I intend to go to the cinema to enjoy it," he said.
F A Hossain, a neutral audience expressed a strong reaction regarding the issue.
"Right decision and about time too. I think it's ridiculous that all this time it was prohibited to screen Indian movies on the pretext that it would hurt the local film industry. And it's good for hall owners too, not to mention, fans can finally see these movies on the big screen", said Hossain.
It should be noted that earlier on 19 February, film-related associations came to an agreement that they do not wish to oppose the import of Hindi films into Bangladesh. It was also suggested that every year, 10 Hindi films be released in Bangladeshi theatres.
Whichever Hindi films are released in Bangladesh remains to be seen. But it's definitely a remarkable way to initiate with Pathaan. Because even after all these years, apparently King Khan still rules.