Mehedi Hasan Polok discussing the state of boxing in Bangladesh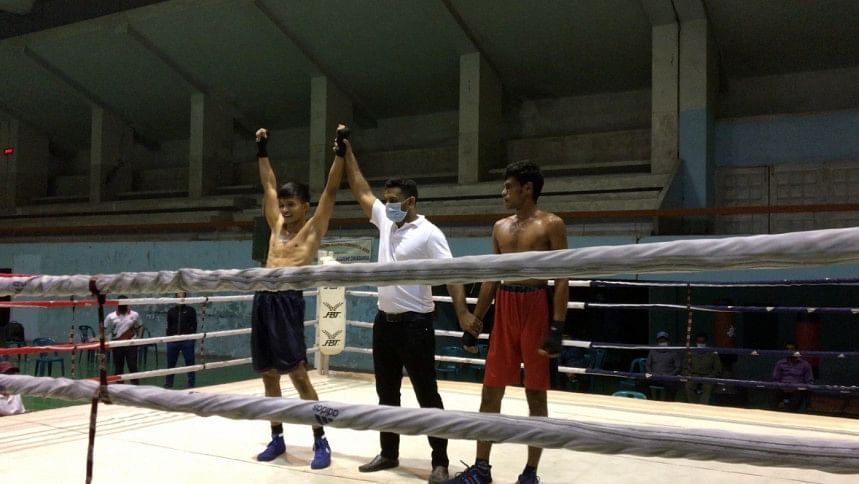 Mehedi Hasan Polok has been relentlessly working to make boxing more prevalent in Bangladesh. When he is not in the ring himself, the professional boxer, who has 4 wins under his belt, is organising combat sports through his own promotion UCSP (Ultimate Combat Sports Promotions). His dream is for boxing to have the same significance in our culture that sports like cricket does.
"I was always an athletic kid and sports was always a big part of my life growing up," stated Polok. He enjoyed playing all sports but Polok realised at a very young age that in order to take his game to the next level, he needed to transform his physique. This journey is what eventually took him to the realms of boxing. "I started bodybuilding in 2014 because I was too skinny. I underwent intense weight training which completely transformed my body," he added. In order to succeed as an athlete, one must maintain a balance between strength and endurance and so, while developing his physique, Polok also started picking up on building stamina. "I played badminton and trained with the national coach for six months," explained Polok. "I continued to learn the importance of endurance and stamina in sports. I also started running and ran all over Bangladesh through various events," he further added.
However, all of this training was simply preparing him for what is now his forte, boxing. "Initially, I wanted to learn boxing for self-defence purposes in the Bangladesh Amateur Boxing Federation, but overtime, I realised that the weight and endurance training I have been doing so far were paying dividends and I began to excel at boxing," elaborated Polok. He trained under the honourable national coach Kazi Shahdat Hossain, the first Bangladeshi pro boxer who is also Polok's biggest inspiration. After only 6 months of training, Polok participated in his first boxing tournament, which led to him gradually becoming the Champion of Dhaka Division and getting called up to the Bangladesh games.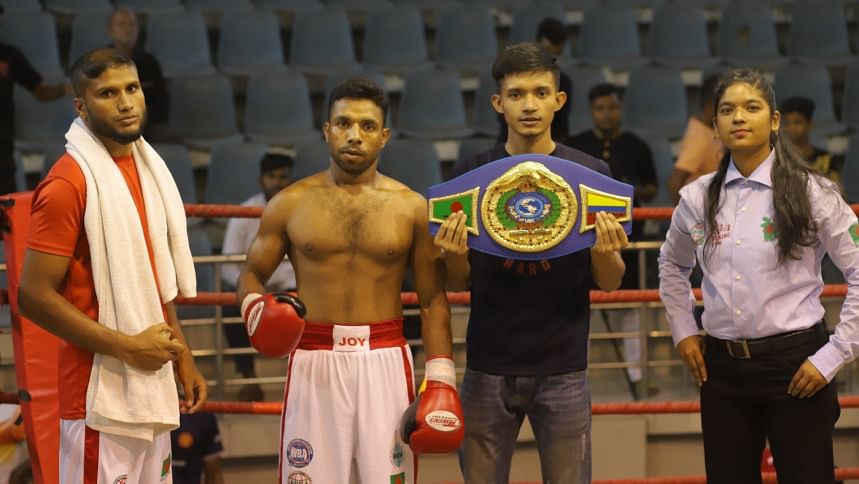 Now, pro boxing is still fairly young in Bangladesh having only started in 2019 and Polok is a pioneering figure in the scene, achieving the first knockout win in the first ever pro boxing event held at BKSP Savar. However, he also shed some light on the current struggles of athletes and how the industry can improve. "There are only a select few gyms in Bangladesh so fighters often need to travel a lot and even leave their hometowns to pursue their dreams," said Polok. He has been trying to contribute to the growth of boxing through his promotion but admits that the sport needs more sponsors if it wishes to grow further.
"In my opinion, we can bring international athletes to Bangladesh and host events that attract more people. Alternatively, we can also send young fighters abroad to test out their skills and abilities. Both would require a lot of investment. We belong to a generation that grew up watching WWE fights so I can see our people enjoying fights in their own city. I also know so many young fighters who want to pursue boxing professionally but hesitate due to the financial state here in Bangladesh. Boxing is indeed one of the most exciting sports in the world and it also happens to be one of the most profitable, so I hope people can see its potential," concluded Polok.
2023 is going to be a busy year for Polok. He is currently gearing up for a few upcoming fights and as he looks to compete for the title at the end of the year. As a promoter, he also has a few events coming up for which he is recruiting and training new fighters. With all of his talent and aspiration, Mehedi Hasan Polok will truly go down as an icon of the sport.