How to setup your workstation to boost productivity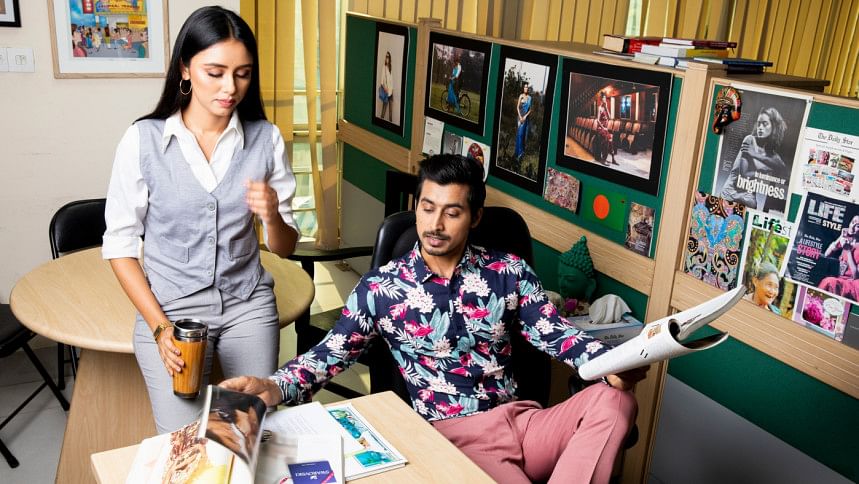 Having a well-organised ergonomic workstation can help you work more comfortably and efficiently. Whether for your office or home, there are a few common things to keep in mind to ensure it.
Below are setup suggestions for your workstation that will help to boost productivity.
Keep daily essentials near
Keeping your everyday necessities near can help boost your productivity by reducing the time and effort spent searching for items. This might include items such as a water bottle, a notepad and pen, a calculator, or your phone.
It's also a good idea to organise your workstation so that the items you use most frequently are within easy reach, while less frequently used items can be placed further away. This can help you stay focused and avoid distractions, allowing you to finish more in less time.
Use a comfortable chair
A comfortable chair adjusted to an ergonomic height is integral in a good workstation setup. It helps to keep your posture in a way that reduces the harm of working a long time at once. However, an uncomfortable chair can lead to discomfort and even pain, which can distract you from your work and reduce your ability to focus.
When selecting a chair, it is vital to ensure that it has lumbar support, armrests, and the ability to adjust the seat height and angle. By choosing a comfortable chair, your work environment allows you to work more efficiently and effectively.
Utilise your drawer
A cluttered workstation can be distracting and make finding the things you need challenging. The drawer in your workstation can be of great assistance in keeping it organised.
You can keep essentials you need to reach frequently and quickly, such as paper clips and other small office supplies, in your drawer. You can also use your drawer to store items that you do not need to access as frequently to free up space on your desk.
Clean it regularly
Cleaning your workstation regularly can boost your productivity as it is conducive to focus and efficiency. In contrast, a cluttered or dirty workstation can be distracting and may compromise your focus.
By taking the time to regularly use cleaning supplies to wipe down your desk and keyboard to remove any dust or dirt, remove distractions and keep your space organised. Consider setting aside time daily or week to tidy up your desk and discard any unnecessary items.
Consider a standing desk
Sitting for long periods can lead to discomfort and even pain, which can distract you from your work and reduce your ability to focus. A standing desk allows you to work while standing, which can help improve circulation, reduce muscle strain, and increase energy levels.
When setting up a standing desk, it's essential to ensure that your computer monitor is at eye level and that you have a comfortable and supportive surface. You can also use a footrest or a mat to reduce fatigue and improve comfort.