How to plan an Eid dinner party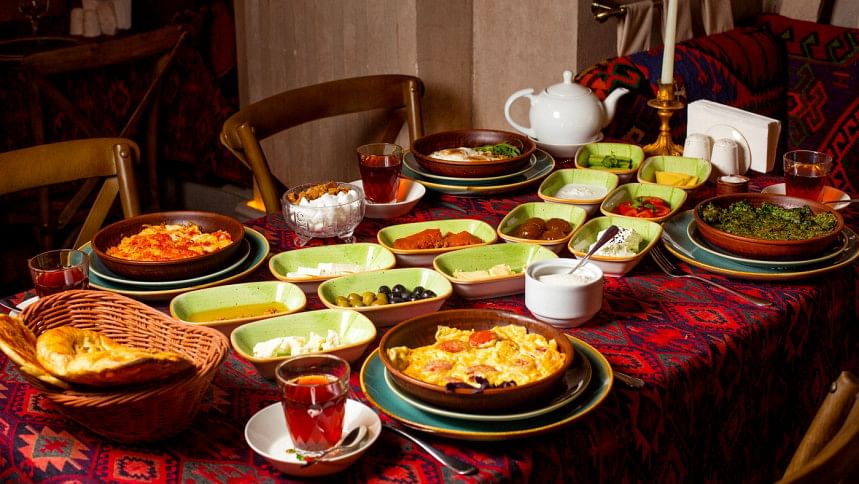 The clock's ticking and it's nearly Eid-ul-Fitr! Eid is a time for celebration and happiness, showing gratitude to ALLAH, meeting family and friends and create memories with our loved ones. And, what can be better than celebrating over a scrumptious Eid dinner party with everyone? If you are worried about planning the best Eid feast this year, these easy tips can help.
Set a Date and Time
The first step in the planning process is deciding on the Eid dinner party's time and date. You must ensure that your guests will be able to reach you and that you will have ample time to plan everything. The timing of the party should also be taken into account. Some people prefer to host the gathering during lunch, while others may prefer to hold it later in the evening. Your guests will actually want to plan likewise, assuming that you let them know the time at least 2-3 days before.
Make your guest list
Once you've decided on the date and time, include close friends and family members who you know will enjoy the celebration. Remember that it is vital to invite people who gel well with one another, or else there could be some awkward interactions at the dinner table.
Plan the Menu
One of the most crucial aspects of your Eid dinner party is the menu. Consider any dietary restrictions or preferences that your guests may have when planning your menu. Think about serving biryani, kebabs, samosas, haleem, and other traditional Eid dishes. You may even need to prepare a few sweet dishes like baklava or shemai. Remember to make a lot of beverages to keep your visitors hydrated.
Decorate the Venue
To create a festive atmosphere, use traditional Eid decorations to decorate the venue. Banners, balloons, and colourful lanterns can bring warmth and colour to the party. Flowers or candles can also be used to decorate the tables to create a warm and inviting atmosphere.
Decorate the Table
Decorate the table to reflect the festive atmosphere of Eid. To bring some colour to the table, use plates, napkins, and tablecloths in vibrant colours. Use traditional serving utensils and dishes if you're serving traditional dishes. Ensure you have sufficient seating for your visitors and that the table is set in a manner that permits everybody to get to the food without any problem.
Plan Entertainment
The entertainment component of any party is crucial. Plan a few fun games that your visitors can appreciate. To create a festive atmosphere, traditional music can also be played in the background. If the party includes children, you might want to set up a separate area with games or other activities to keep them occupied.
Don't forget to clean up
Following the party, you will need to clean up. To make the clean-up process as easy as possible, ensure you have enough cleaning supplies and trash containers close by.
Organising an Eid dinner party can be very enjoyable and rewarding. But it can also be stressful. Following these tips can make the entire process much easier. Keep in mind the spirit of the holiday and take pleasure in spending time with loved ones. Eid Mubarak!