Decorating your home with dried flowers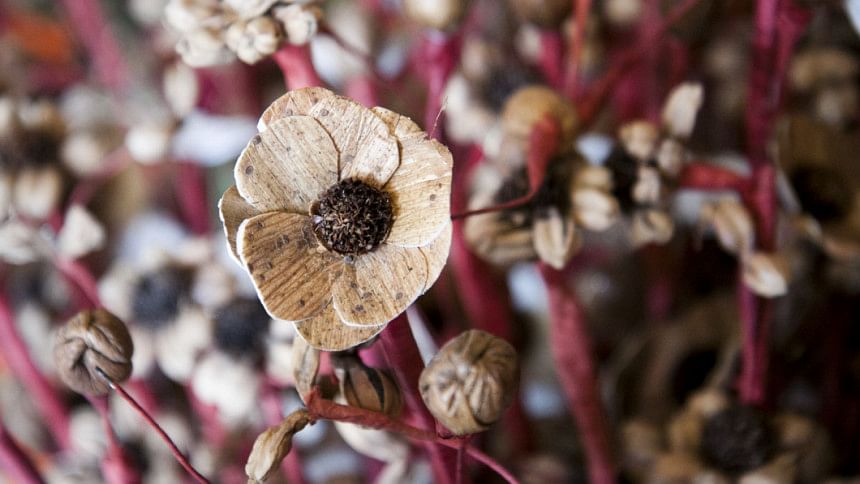 Although fresh flowers have the power to brighten up any room, while providing aromatherapy, dried flowers have their own distinct and ethereal beauty. Although it might seem as if the only way you can include them in your interior is through vases, that does not have to be the case.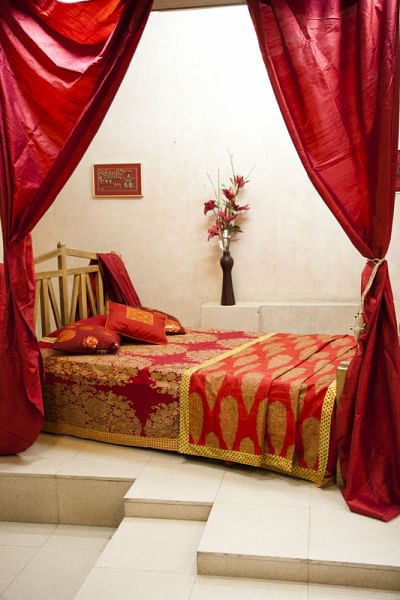 Restrained and framed
Dried or pressed flowers can be incorporated into wall decor in numerous ways, be it through frames, garlands or wreaths. If you would like to adorn your wall with flowers in a more restrained way without taking up too much space, try pressing flowers with a heavy book and parchment paper before framing it.
When you choose flowers for your pressed arrangement, make sure to include a few vibrant focal flowers for the centre, supplemented with some muted filler flowers and leaves for balance. If you want it to be dainty, go for one sole flower. To ease the pressing process, opt for flowers with flat buds only. It is best to pick or buy flowers which are blooming to reduce the amount of colour drained during the pressing process.
After you let the flowers dry for a few weeks between the pages of a heavy book and parchment paper, they will be ready to be framed. Transparent frames are usually the best at enhancing pressed flowers as they add a soft and delicate touch.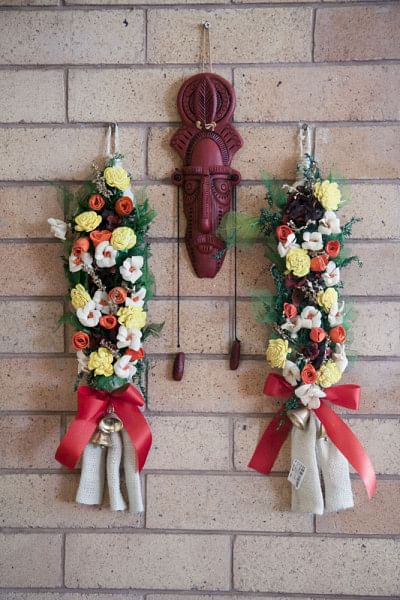 Year-round wreaths
Although we tend to associate wreaths with Christmas holidays, adding a wreath to your living space is an acceptable way to brighten up your home all year-round.
You can customise your wreath by only adding flowers which complement the colour scheme of the room. Choosing a seasonal theme for your wreath is also an option. If you look forward to spring every year, you can incorporate dried pastel flowers such as roses or lavender.  If you find warm colours associated with autumn comforting, try dried strawflowers and sunflowers for your wreath.
If wreaths feel too over the top for you, substitute with dried flower garlands.
Fairylike apothecary jars
Dried flowers in glass jars have an inherent fairy tale element to them which vibrates a beautiful fragility. Although they can be found in some home decor stores, you can make one yourself with relative ease. All you need is an apothecary or mason jar, some dried flowers and potpourri, and inclusions of your choosing.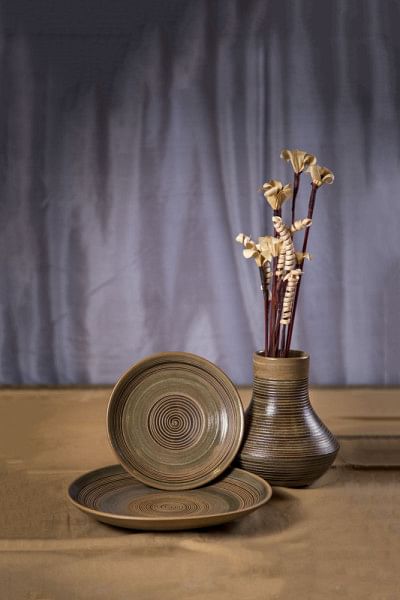 After choosing a focal flower you love, be it gerbera or orchids, add wheat, rice flower or gypsy as fillers. If you love the distinct look of potpourri and love catching a whiff of it every now and then, you can add that as well. Non-flower inclusions are all up to you. To add a romantic essence, you can add fake pearls and silk ribbons. To add a feel of the beach, go for shells.
Substitute vases with baskets
A creative twist to putting dried flowers in a vase is arranging a dried flower bouquet in woven baskets or a French market tote. The basket can be hung up on walls, strategically placed on the floor, or even put on a shelf. Dried flower arrangements in baskets or French market totes are your go-to if you want to add a farmhouse feel to your room.