5 songs that will make your Valentine's Day special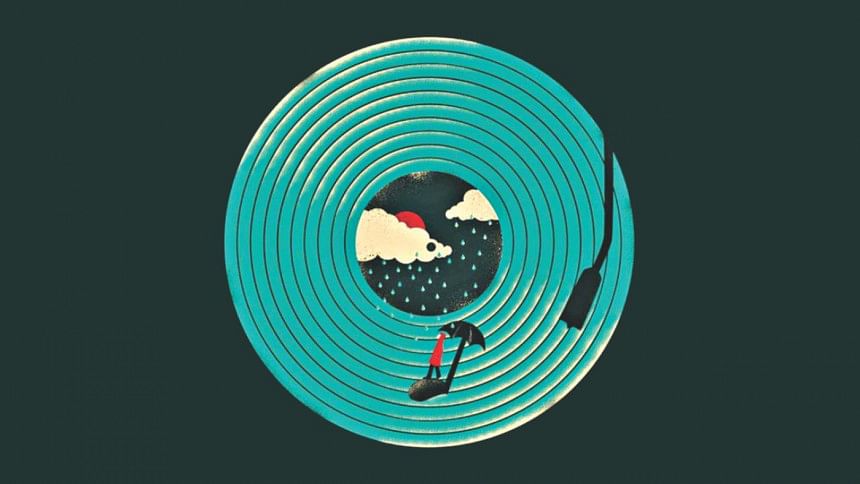 Music and love have a very historical relationship. On that note, here are 5 classics that will make your partner fall in love with you over and over again:
Can't Help Falling In Love with you by Elvis Presley
If the saying 'Old is Gold' had a perfect example, this song would be it. Released in 1961 where love songs were one of the primary ways of expressing your emotions, Elvis nailed it and to this date, couples use it to celebrate their love. This song is all about losing control in the momentum of love and how it can consume you. It talks about foolishness yet justifies it in the sweetest way possible. Get. Set. Love!
Strangers In The Night by Frank Sinatra
Do you believe in love at first sight? Yeah, we know it's a very clichéd belief, but it does happen. A glance or an exchange of words can actually spark romance that may last a lifetime. Frank Sinatra took that synergy and converted it to a song that won hearts of many in the year 1966.
This song focuses on taking that chance, that risk of expressing your love to your romantic prospect and expecting something magical in return. So, go ahead and play this on your jukebox to make your girl or guy go 'wow'!
All Of Me by John Legend
The singer himself has the word legend attached to him, so, what else do you expect? His song broke records back in 2013. This song is all about passion and attachment. It's about dependency in love and how someone can change your life with just their presence. It talks about the pros and it talks about the cons, but mentions the beauty of both. Let this song decrease the distance that may have taken place between you and your loved one. It's a true gem for those times.
Love Me Like You Do by Ellie Goulding
Ellie Goulding is one of the most underrated artists of our times. One of her biggest break was this song that gained popularity in 2015 as it was featured in 50 Shades of Grey. This song talks about the extremity of love. How two people can complement one another and yet be afraid of saying it out loud.
So, Ellie used this song as a signal to all the lovers who are not able to confront their love interest by talking about how wonderful life would be if they were together. Hence, this is a sign for you too! Go for it and play this on 14 February to the one that makes your heart skip a beat.
I Don't Wanna Live Forever by Taylor Swift and Zayn Malik
Have you ever put a song on repeat just because it makes you feel out of this world? If yes, we think this is a song that you would add to that playlist. Created in 2017, this too got featured in 50 Shades of Grey Part 2. This song talks about the pain and pleasure in finding home in someone. You want to live your life with them because of who they are and how they make you feel. It's a very touchy and modern love song. Grooving to this with your partner on Valentine's Day? Sounds like a plan to us!
Bottom line:
Express with music and watch your love life change. The songs here are like a goldmine if you want to melt someone's heart and we think what other time is better for that than Valentine's Day?