5 innovative ways to make your bedside table look sleek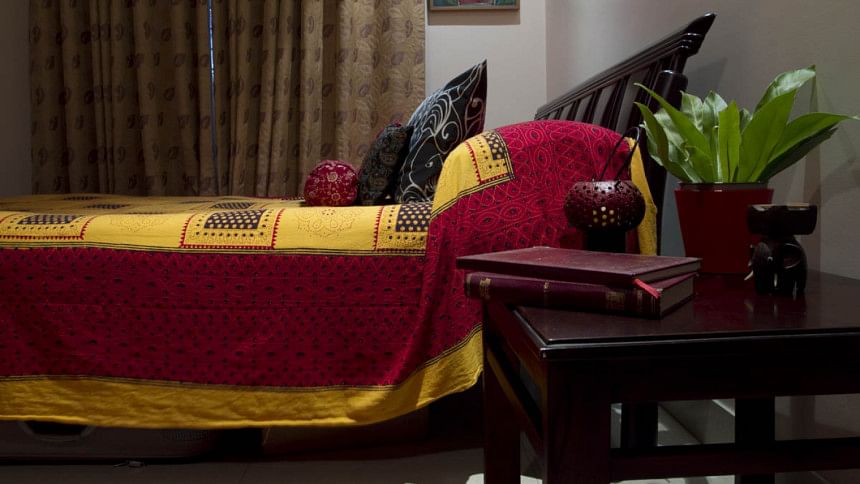 Which is the most personal segment of our bedroom? The bed, of course! We relax, heal, rise and do so much more in that particular area. Now, is it not important to make that place look more admirable? This is where the beauty of bedside tables walks in. It can make your room look very sleek and help you attain a wholesome vibe. With so many ideas to select from, we thought of helping you out by narrowing the list down. Here are the top 5 tips for you to jazz up your bedside table.
The good ol' book stack
Bookworm or not, the smell of books is always very welcoming. Organise your newly bought or classic set of books to give your bedside table a rustic look. You can even colour coordinate them to make it look more fun. It is useful and will increase the chances of you reading a page or two before you enter your sleep mode.
Luck in the trunk
Forget the days where your room looked like it had been invaded by the master of mess. Get yourself a wooden trunk that would suffice as a support to your bedside table and give space to store your essentials as well. From your snack corner to your secret hideout, it can be anything you want it to be! It is multipurpose and will help your room look more compact.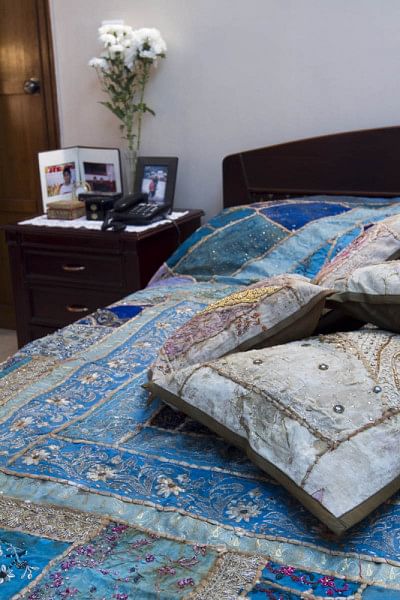 Fold it away
A foldable table can look super cool beside your bed not only because it is aesthetic but gives you the opportunity to experiment with that area. Bedside tables are mostly about what you find comfortable and a folding table will enable you to create space for something you probably did not have any for initially. It is a smart investment that will not only be limited to your bedside table but your home in general.
Mini workplace haven
With the pandemic going on and off, are we ever really done with work-from-home? The answer is no. Repetition of activities inside your bedroom may make you feel mundane. To spice it up, set up a desk with a lamp, stationery, gadgets and whatever you think is necessary for you. A bit of colour and spark can never go wrong
Build the built-in
Want to make your room look Insta approved? If yes, we think this is exactly what you need. Create a customised built-in space beside your bed to stuff it up with plants like Bonsai trees, cute room accessories like calendar and quotes, fairy lights and so much more. If put together properly, this can even be your backdrop for your engaging social media stories.
To conclude
The list could go on and on but we thought let's keep it budget-friendly and attainable. We hope these ideas will help you elevate your bedside table game up by a notch and will enable you to unleash your true, creative self. After all, our bedroom is where our dreams take their first flight!