What You MUST NOT have in your bedroom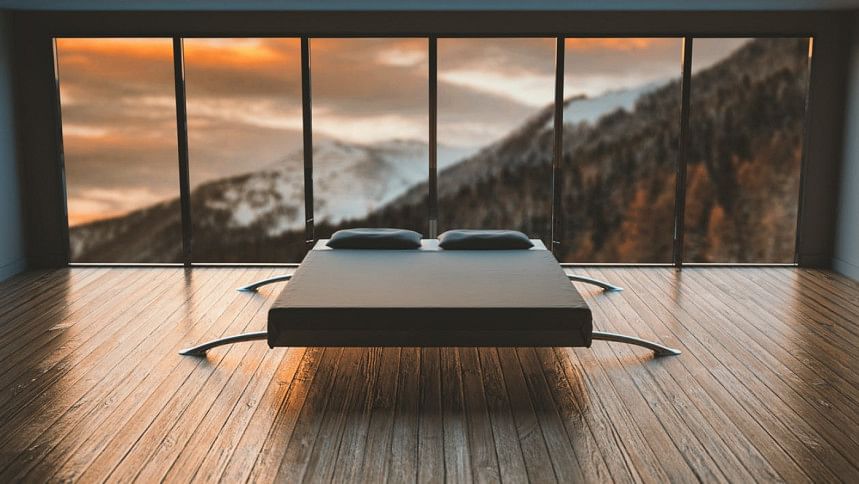 The bedroom is more often than not the haven within our homes. This is where we come to relax and get a good night's sleep, to recharge. It is essential then, that the bedroom becomes an oasis of peace and tranquillity. With that in mind, there are definitely some things which become essential, while others should be steered clear of.   
The must-haves
Mirrors
Mirrors, full length or otherwise, are truly essential to make a bedroom complete and more welcoming because they create the illusion of more space and light. On top of that, a full-length mirror is fundamental to putting your best foot forward every day, as you need to check the full look from your hair to your shoes before stepping out in the morning.
Lamps
Lighting is one of the most important bedroom necessities and the proper pieces will contribute to a calming ambience, help you in winding down after a long day, as well as make your room feel even cosier. In this case, lamps can be tailored to emit a softer glow in a designated space for a more relaxing atmosphere while overhead lights can oftentimes be harsh.
Rugs
Rugs are important in a bedroom not only to keep your feet clean before going to bed but to bring colour and textures to your bedroom. Place a lovely, fashionable area rug beneath the bed and watch your room transform into something warm and cosy. On top of that, it is a fact universally acknowledged that it's more comfortable to step down on a warm fuzzy rug first thing in the morning rather than on cold, hard tile.
Secondary seating area
Adding a secondary seating area, be it a full-on dedicated sofa or just a chair or ottoman is necessary to a bedroom - especially for couples or big families. You can lounge on the bed, but wouldn't it be lovely to have a designated place to sit at the end of the day to take off your shoes, curl up with a good book or simply have extra seating space for the times your whole family converges in your bedroom?
The must-nots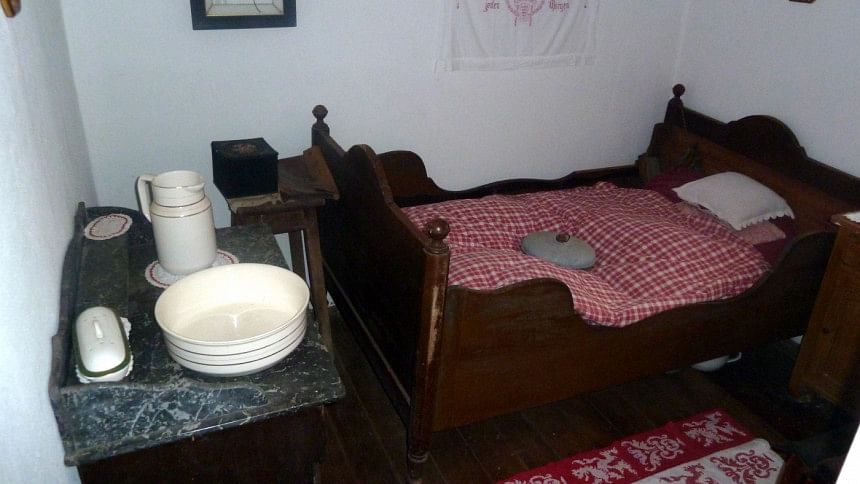 Bright clashing colours
Now, this might not be an item as much as a design choice but avoid bringing too many brightly coloured items into your bedroom if you already have sleeping issues, such as insomnia. Bright colours excite the brain, so paint and bring in bedding or decor in sleep-inducing blues or calming earth tones instead.
Houseplants
Houseplants are much needed for invoking freshness and energy to a home, but a bedroom is no place for them. The unfortunate fact is that while plants look beautiful, they often carry bugs or pests that do not belong in the bedroom. Keep your real plants on your porch or roof and place fake plants in your bedroom for the pop of freshness!
Work materials
When working from home, it is critical to keep your work and leisure time separate. This is because responsibilities and obligations can quickly distract your brain when you just want to lie down. The simple solution would be to create a workspace outside of your bedroom.
Electronics
This might be controversial but there is no need for a television in the bedroom if there is already one in the living room! And honestly? There is no need for your phone, tablet and laptops to be near your bed either - these devices are a source of artificial light that greatly affect the body's melatonin production schedule and natural circadian rhythms. If there is ONE thing you take to heart from this guide, it is this - keep your electronics out of the bedroom!
Bedrooms are sacred for most people and reflect the most personal preferences of each person. Hopefully these tips help you create your ideal bedroom.